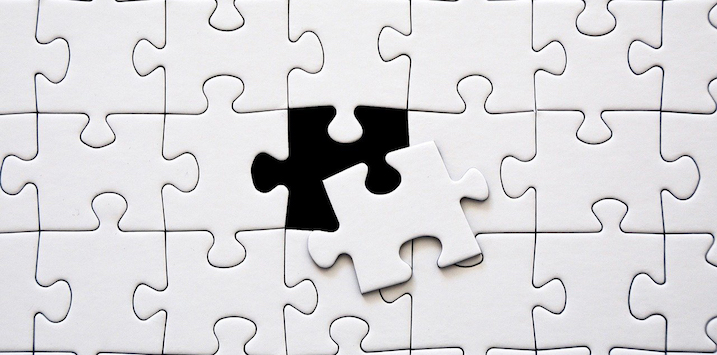 Solving the Unbanked Puzzle
The American banking system is a tale of two halves: one that is open to those with good credit; and the other that is costly, or even shut entirely, to those with subpar credit. According to a 2017 survey by the Federal Deposit Insurance Corporation (FDIC), around 25 percent of U.S. households are unbanked or underbanked. With this glaring problem, how might technology firms alleviate the difficulties low-income households have in accessing financial services?
It is first worth considering what the FDIC means when they refer to the unbanked and underbanked? This is referring to U.S. households that do not have an account at a bank (unbanked) as well as the proportion that do have a bank account but obtained nonbank financial services over the past 12 months (underbanked). The reasons for why many do not have a bank account are listed below, with most respondents citing not having enough money to keep in account as the main reason for not having a bank account.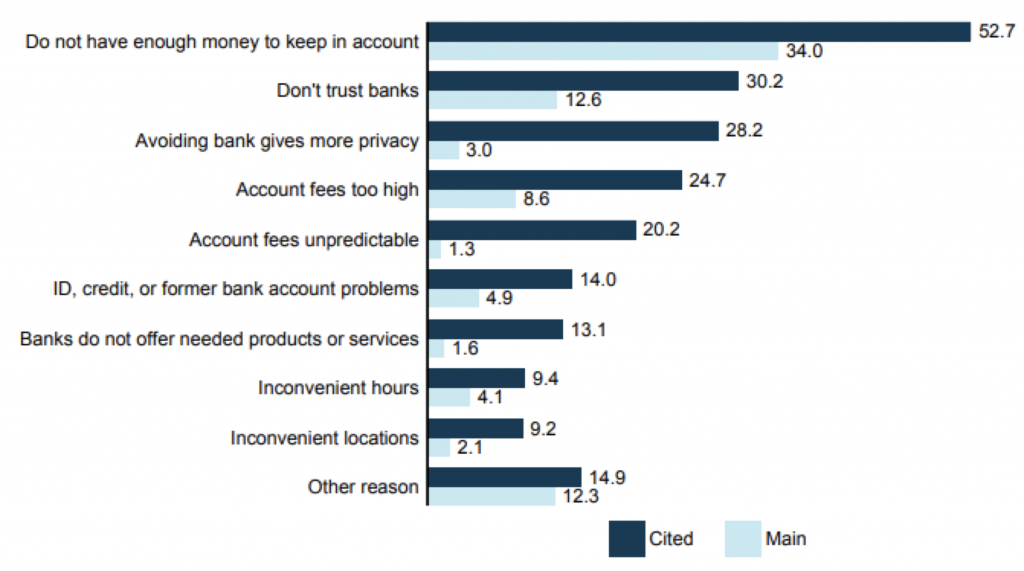 Source: 2017 FDIC National Survey of Unbanked and Underbanked Households
The American banking system is a system that is clearly failing those in lower-income tiers of the economy, despite the efforts of big banks to enact change. Large financial institutions in the U.S. spend billions on existing infrastructure and regulatory compliance requirements, so there is perhaps limited scope to pivot away from legacy systems toward a new model that rethinks the ways in which credit is provided. A report by venture capital firm Andreessen Horowitz sheds some light on ways in which technology can drive meaningful change in the banking system.
The first point is that there are new financial services infrastructure companies that provide application programming interfaces (APIs) that obviate the need to construct and maintain complex regulatory systems themselves. Rather, firms are increasingly able to just tap into these APIs for areas such as KYC/AML compliance. Think of these APIs as generic platforms that both new entrants, and incumbent financial institutions can use to simplify their operations, lower costs, and share these cost savings with consumers. These APIs also allow tech firms that have a touchpoint with the consumer to offer banking products. This goes to the second point: new distribution channels.
The internet has brought the great benefit of near zero marginal costs of distribution, and through the prospect of selling financial products through new channels such as social media or messaging platforms, banks again can reduce their customer acquisition cost which should feature in lower costs to consumers, and these products being accessible beyond just a brick-and-mortar branch network. Note that respondents to the above FDIC survey cited inconvenient locations and branch hours as reasons behind why they did not hold a bank account, and these new distribution channels go a way towards addressing these frictions.
The final and perhaps most important point in the drive to improve access to credit for the underserved is via data. We all have increasing amounts of data being gathered on us in this highly digital world. However, credit assessment systems have failed to keep pace with this additional data, and there are still individuals who should qualify for credit, but where there is insufficient data to even generate a FICO score. It is estimated that there are currently 53 million Americans where there is not enough data on them to create a FICO score. The availability of broader datasets and the use of machine learning to harvest predictive insights from this data has the potential to open the credit spigot to those that are deserving, but are "credit invisible" in the system that exists today.