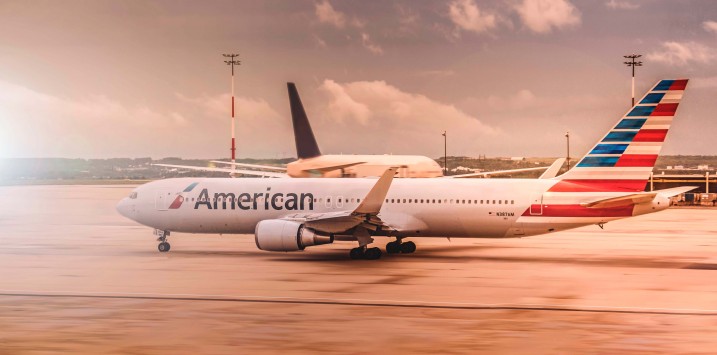 Should US Airlines be bailed out?
Due to the rapid spread of COVID-19 globally, Airlines are facing serious disruption from an unprecedented demand contraction, and many US airlines are on the brink of bankruptcy.
Airlines typically are highly levered businesses with many fixed assets, meaning that any contraction in demand is sure to hurt due to a lack of variability in costs. In the US, airlines are seeking at least US$54 billion from the government to deal with the disruption caused by COVID-19.
The last time the US Airline industry required a bailout was back in 2001, following the September 11 terrorist attacks. Congress passed the Air Transportation Safety and System Stabilization Act in response to a severe liquidity crisis. Recognising the essential national economic role of a stable aviation system, the federal government provided US$4.6 billion in one-time, subject-to-income-tax cash payments to 427 US Air Carriers. Essentially money from the pockets of taxpayers, as it came with no provision for repayment.
This time however, things are different. The public, as well as many key influential politicians are criticising a potential "free" bailout due to "poor" capital allocation decisions from airline management. Over the last decade, the US airline industry has cumulatively spent 96 per cent of free cash flow generated to repurchase their own shares, despite understanding that they operate in a highly cyclical industry.
Of course, their management could not have foreseen a Black Swan event like the COVID-19 crisis, however it could be reasonably expected that management teams would not squander the entirety of their free cash flows to repurchase shares. In fact, good management teams only repurchase stock when they believe their shares are materially undervalued – never before has the procyclicality of buybacks been so nakedly exposed. At the very moment whilst markets are down almost 30 per cent year-to-date you expect to see repurchases, corporations are pulling back to preserve cash for emergency.
Despite the poor judgement of airline management teams, it seems almost inevitable that a bailout will occur, due to the essential nature of air travel, however we ask readers, what form of bailout would you like to see? Financing for an equity stake? A non-provisional loan?