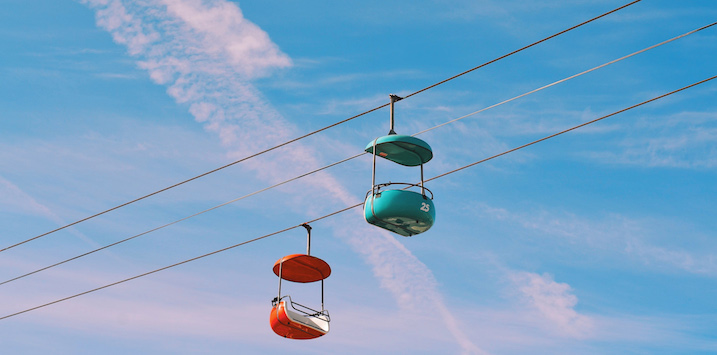 Selling one's labour ain't what it used to be
I very much like this time of year because the Bank of International Settlements (BIS) publishes its Annual Economic Report – a frank summary and analysis of the global economy. One of the analyses provided looks at the relationship between unit labour costs (ULC) and Producer Price Index (PPI) inflation – a proxy for the rate of change in the prices received by producers.

The chart below shows that, prior to 1985, there was a strong positive relationship between the prices received by producers; and the growth in employee wages. This made sense: if businesses were generating more revenue, they would share some of that with their employees. But since 1985, this relationship has evaporated; and employees have shared in little of the subsequent revenue growth.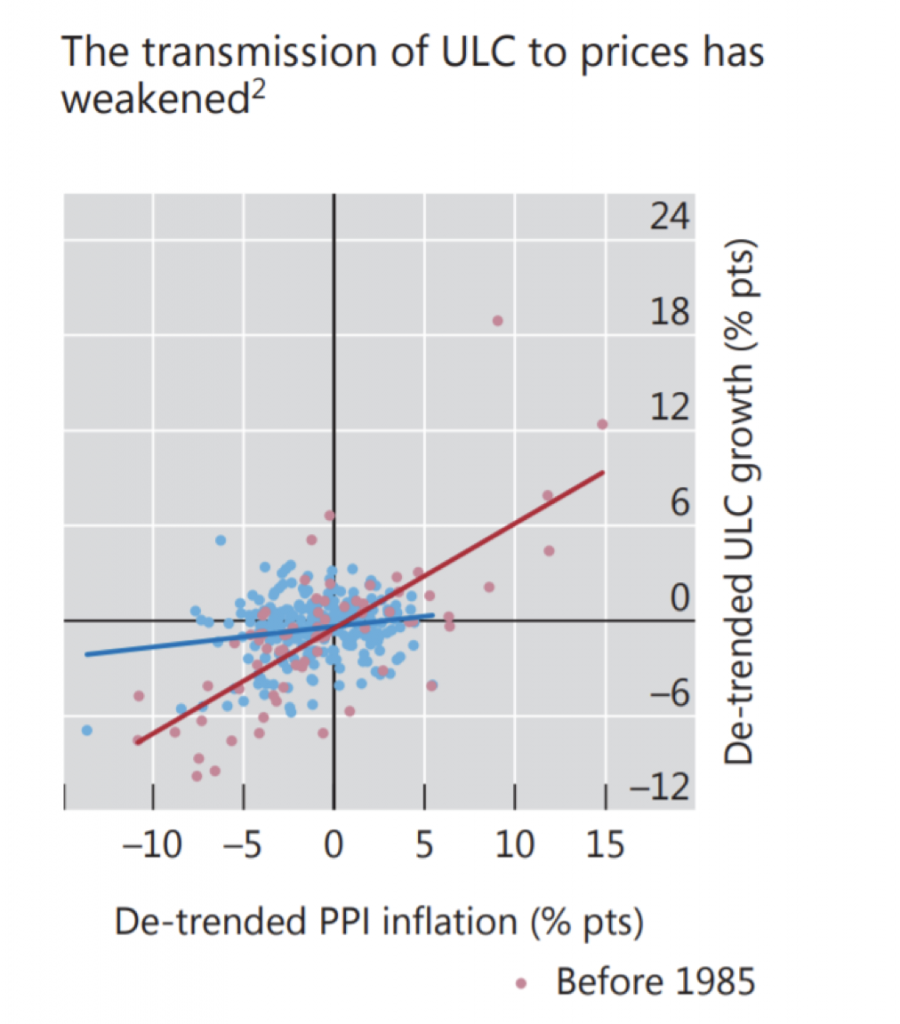 Source: BIS
What has caused this significant change for employees? Here is how the BIS puts it.
"The share of income that accrues to labour has been on a declining path in many countries, reflecting to a large extent a continued erosion of workers' bargaining power. This phenomenon… owes to structural factors that are unlikely to change in the near term.
First, globalisation and the integration in the global economy of China, India and the former Soviet bloc have increased the effective supply of labour and made labour markets contestable, exposing workers to the threat of production relocation.
Second, unionisation has steadily declined, making it more difficult for workers to capture a larger share of productivity gains.
Third, technological change continues to shape the demand for labour. Automation of manufacturing processes has enabled firms to substitute labour with capital and may now threaten even "high-quality" blue-collar jobs. Going forward, progress in the application of artificial intelligence, advanced data analytics, cloud computing and other technological advances is likely to also weaken the bargaining power of white-collar workers who have been spared so far.
Fourth, a large share of recent job creation has occurred in certain low productivity growth services sectors. This trend may continue in the near term as economies become increasingly service-oriented.
Finally, a higher retirement age has led in recent years to an increase in the participation rate of older workers, whose wages are generally less sensitive to slack than those of younger workers."
The scary thing here for workers is that these trends are structural, not cyclical. These dynamics will be with us for decades to come. This is an issue that governments will soon need to start addressing in a far more serious way, in my humble opinion.
You can read the Bank of International Settlements (BIS) Annual Economic Report here.