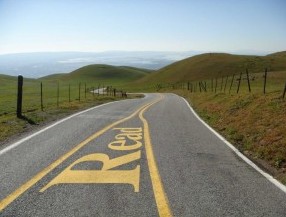 Read between the lines…
As you can imagine, we are delighted when we read the newspapers or see interviews to find other fund managers speaking effusively about the individual companies we have owned shares in for some time. Recent examples include Veda and CoverMore.
But less encouraging are some of the justifications for holding the same stocks. And there is one justification that I have heard a number of times creep back into the "analysis" that I would like you to appreciate in order to dismiss.
For the purposes of our argument, the example I will use is the one I read on Friday about a fund manager who owns and is continuing to buy Challenger shares for his clients.
You can, if you like, read our recent thoughts about Montgomery's holding in Challenger on behalf of our investors here.
The particular bugbear I have however relates to the following quote (the emphasis is my own): "he is continuing to buy Challenger at current prices and provides three key reasons for his thinking. 1) Challenger is currently trading on a PE multiple of about 10 times, which is inexpensive relative to the market and other businesses in the sector (such as banks)…"
You too may have heard the above remarks made about many other companies when their price-earnings ratio was lower than that of their peers. I wrote about the flaw in this approach in Value.able, which was published in 2010 (with an international version in the pipeline):
"In the sharemarket, analysts and investors often use 'peer' comparisons to determine whether a company's shares are cheap. For example, an analyst may say that the shares of Company A are trading on a price-earnings multiple (more on those later) of just ten, while the price-earnings multiples of all its peers are much higher. The implication is that Company A's shares are cheap and must catch up to the others. What if, however, all the companies being compared were in the business of manufacturing steam trains or vinyl records? One might argue that their long-term worth collectively is zero and so a low price multiple isn't a bargain at all.
Saying that Company A's shares should go up because its price currently reflects a lower multiple than its peers makes as much sense as expecting a VW Kombi van to eventually catch up to the Ferrari in a race. Even if they were to race each other every day, it just wouldn't happen. It may be true that Company A's shares are cheap, but it rarely if ever has anything to do with its comparative multiple."
In the case of Challenger, we agree that the valuation the market is attributing to the business may be lower than its longer term intrinsic worth, and we may also currently agree that its prospects are bright. But according the securities a place in a Montgomery fund has absolutely nothing to do with its price-earnings ratio or the price-earnings ratios of any other stock.