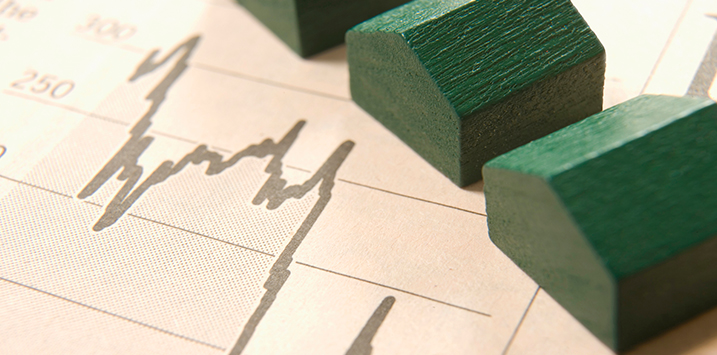 REA at a Low
REA Group is succeeding despite current market conditions, not because of them. The strength of the Australian housing market and REA's own robust financial performance suggest the owner of the realestate.com.au property portal is riding boom times. However, the company is currently navigating one of the most challenging periods of the last two decades. There is plenty of room for REA's earnings and stock price to rise from these lows.
For the fiscal year ending 30 June 2016, REA's revenues grew by 20% to a record $630 million. Earnings grew even faster and totalled $347 million for the year – also a record. On the surface it would seem that REA is benefitting from home prices that were up almost 10% in the past year, continuing a trend of near double digit annual gains for the past 3 years. Perversely, the strength in the housing market has actually been a burden for REA.
Historically as home prices have risen or fallen, so have the number of home sales. But over the past 3 years this has not been the case. The rapid rise in home prices has been associated with declining sales volumes. In fact, the number of homes sold is approaching a 20-year low. This has not been good for REA which makes its money on the number of homes listed, rather than the price of the homes. If less homes are being sold, then less homes are being listed on realestate.com.au, and REA has had to work harder for its money.
And it has. By charging more per ad listing and encouraging sellers to buy higher priced premium ads REA was able to grow its revenues by 20% in fiscal year 2016 compared to marketwide listings that remained flat.
Australian property prices and sales volumes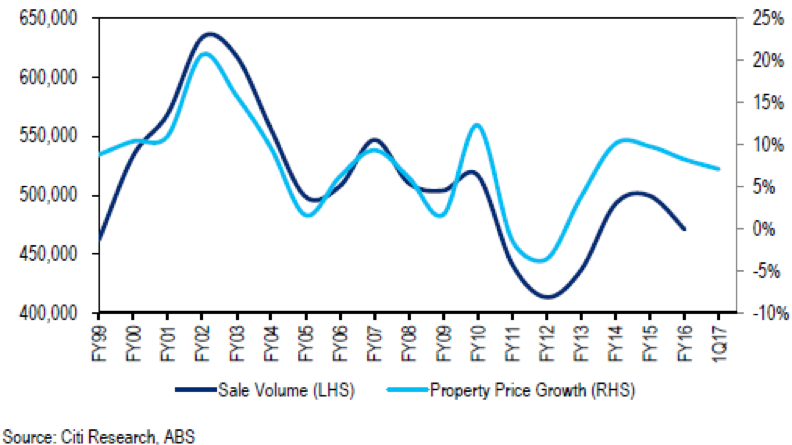 At the same time the number of listings required to sell each property has dropped by about a third, from 2 listings per sale in 2011 to just 1.4 listings per sale in 2016. As the housing market has heated up over the past few years there has been less need to list a property on realestate.com.au. Real estate agents have been able to make sales quickly and at high prices by using their own network of ready buyers. And when homes are listed they don't hang around very long, so sellers rarely find themselves relisting an unsold property. The average time on market has also fallen from 2 months in 2011 to just over a month in 2016.
Listings per sale and time on market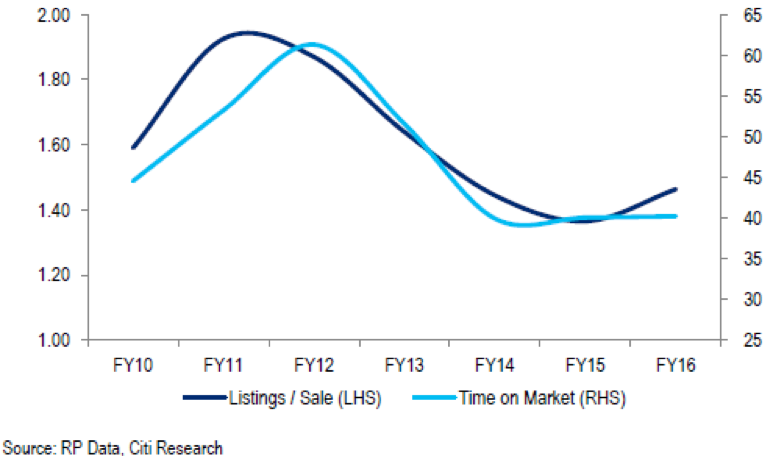 REA has been hit by a cyclical double-whammy: low home transaction levels and low listings per home. When the industry sales and listing numbers turn up from their lows, REA will have a long way to rise.
Montgomery funds own shares in REA Group.