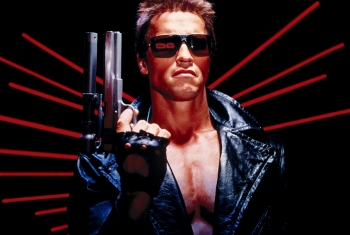 Race against the machines (its ok, they are slowing down)
The potential for machines to rise up against humans was popularized by the 1984 film "the Terminator" starring Arnold Schwarzenegger. Fast forward 3 decades and there is now a real fear that the advancement of technology is accelerating so rapidly that machines endowed with artificial intelligence, or AI, will threaten our existence. Just this week a letter is being signed by cosmologist Stephen Hawking, Tesla founder Elon Musk and Apple co-founder Steve Wozniak which will call for a ban on autonomous weapons.
At the same time AI has the potential to be extremely beneficial to the human race. IBM's Watson is an AI super computer capable of evidence-based learning and answering questions posed in natural language. Specifically, since its first commercial application in 2013, Watson has proved to be extremely helpful when it comes to improving healthcare delivery by advising medical professionals. Apple's Siri and Google's DeepMind are further examples of large enterprises developing AI with human progress in mind. For these companies AI represents a wonderful albeit nascent opportunity to develop truly life-changing technology.
But for those who still fear technology is moving too fast for people to keep up, this month's recalibration of Moore's Law may provide some solace. In 1965 Gordon Moore, co-founder of Intel, made a prediction that computer chip-makers would roughly double the amount of transistors on each silicon chip every year. A decade or so later this was revised to a 2-year cadence. Then during an earnings results call in early July Intel CEO Brian Krzanich updated the rule of thumb to 2 and a half years. This means that a decade from now the chips that power computers will be half as advanced as we might have imagined previously. Chip manufacturers will need to work harder to maintain the pace of productivity increase that we (and our robots) are accustomed to.
AI's disruptive potential and silicon computer chip's worldwide importance are just two examples of fascinating global themes that we follow at Montgomery. The evolution of technology may be uncertain, but it will certainly generate interesting investment opportunities for our clients over many years to come.
Christopher Demasi is a Portfolio Manager with Montgomery Global Investment Management. To invest with Montgomery, find out more.