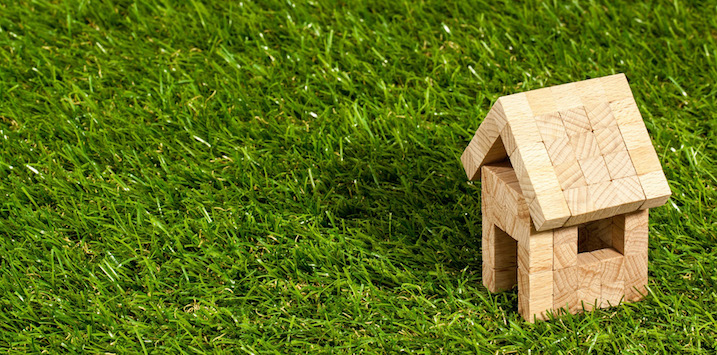 Property prices down…REA up?!
Over the last four years property prices in Australia peaked and reversed, homes listed for sale have plummeted and the share price of REA Group, Australia's online property classified portal, has… MORE THAN DOUBLED! Sounds strange perhaps, so I have included the chart from Bloomberg below.
REA Group share price performance over the last four years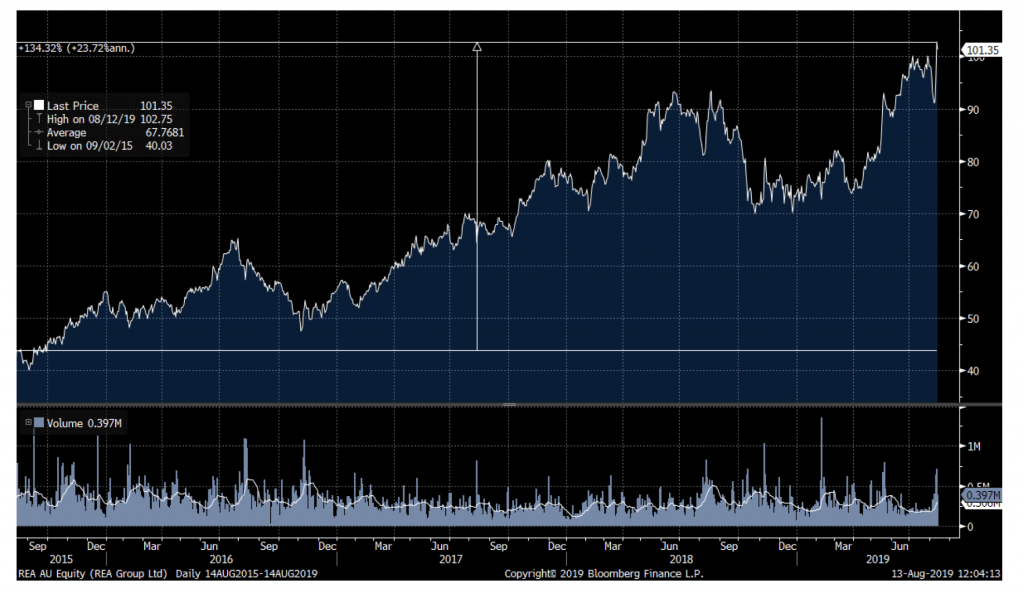 Source: Bloomberg
Home prices in Australia's capital cities rose to a peak at the end of 2017 and have been declining ever since. At the time REA's share price was trading in the $60s and there was concern that it would fall as the value of homes fell, especially in Sydney and Melbourne. But this thinking missed the point that REA makes money from the number of properties listed for sale, not their value.
Home prices across Australia's capital cities
Unfortunately, as the property market heated up less houses were being listed for sale either in anticipation of still higher prices to come or because it was just too easy to sell without advertising. The number of homes listed for sale has been declining year after year and worsened again in 2019. The number of homes listed for sale is now at a multi-decade low.
Number of homes listed for sale across Australia's capital cities

So, what on earth has driven REA's stock price to 20 per cent-plus compound average annual gains for so many years?
REA's revenues and earnings from FY2016 to FY2019
Over the four years from financial year 2016 to 2019, REA's earnings have grown by more than 50 per cent from $342 million to more than half a billion dollars. This stellar performance in profitability has come about as revenues have themselves grown from less than $600 million to almost $900 million.
REA's growth has come despite a poor macro backdrop of weak and declining listings. Instead management has been able to push prices up and attract vendors to purchase higher-valued ads. This was demonstrated yet again at REA's full year 2019 results last week.
Management confirmed another of double-digit percentage price increases and showed the mix towards high value ad continues to increase, with further increases guaranteed as more agents have already contractually committed to premiere ads for the years ahead.
REA's increasing mix of higher valued ads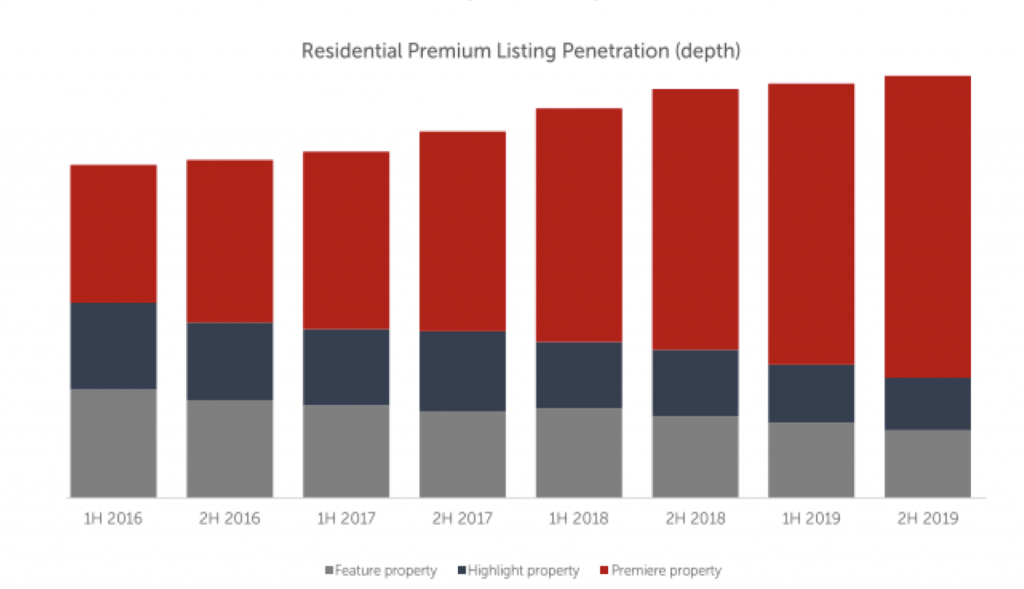 REA has shown it can keep growing even in a declining market environment (how many other companies can say that?!). With the benefit of a turn in the listings environment, maybe later this year, or maybe next, we look forward to an acceleration in growth and more years of strong share price appreciation for our clients.
The Montgomery Global Funds and Montaka own shares in REA Group. This article was prepared 15 August with the information we have today, and our view may change. It does not constitute formal advice or professional investment advice. If you wish to trade REA Group you should seek financial advice.