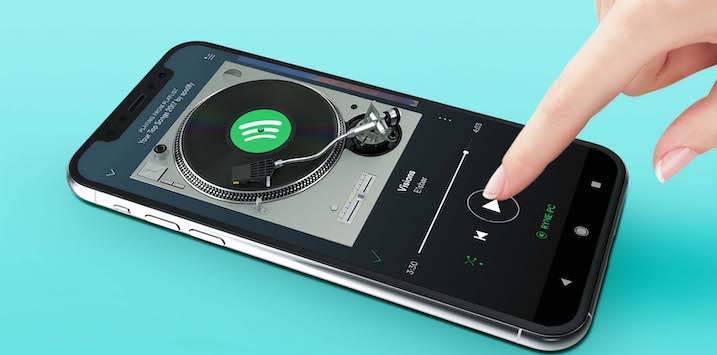 Podcasts and the death of news radio
As the announcement of cuts being made to ABC news radio are digested in Australia, it's worth stepping back and considering the long-run trends in news consumption.
Shown below is survey data from the UK – though we believe the data is largely representative of broader western world trends. In short, consumers in Gen Y and Gen Z don't listen to much news on the radio. They do, however, listen to podcasts. A lot.
And we sometimes forget that, in 10 years time, these generational cohorts will be at their peak earnings and spending power. So their behaviour matters a lot to advertisers.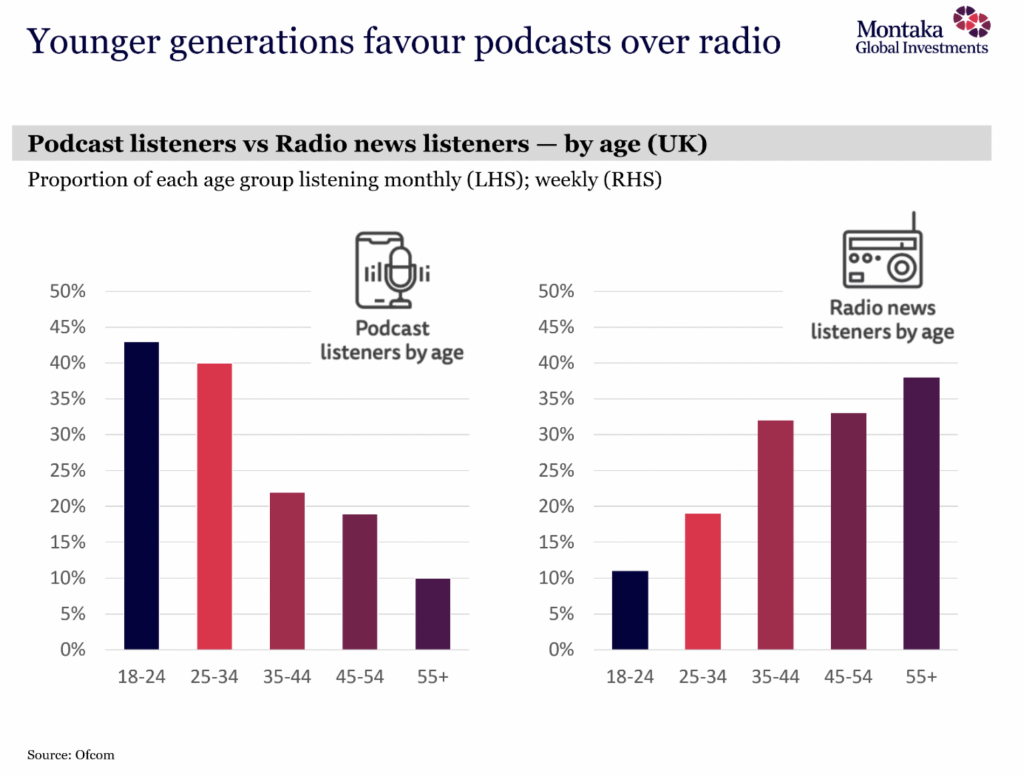 Through this lens, therefore, it is perhaps not surprising that Spotify (NYSE: SPOT) recently announced exclusive podcast deals with the wildly popular Joe Rogan. They subsequently announced an exclusive podcast deal with Kim Kardashian who is also known to command the attention of Generations Y and Z.
By gaining exclusive rights to podcasts – which are growing structurally in popularity – Spotify will drive larger audiences to their platform. And these large audiences will drive local advertising spend to be diverted from radio to digital streaming providers, like Spotify.
And while Spotify's advertising business is growing at around 20 per cent per annum, this is not even its main game. You see, Spotify views its 163 million ad-supported monthly active users as the primary funnel through which these users can be converted to even more profitable premium subscribers. Today, Spotify has 130 million premium subscribers, a figure that is growing at a rate of more than 30 percent per annum.
And given that global digital streaming subscription penetration is only around 10 per cent today, there is a long runway for growth ahead.
The Montgomery Global Funds and Montaka own shares in Spotify. This article was prepared 25 June with the information we have today, and our view may change. It does not constitute formal advice or professional investment advice. If you wish to trade Spotify you should seek financial advice.