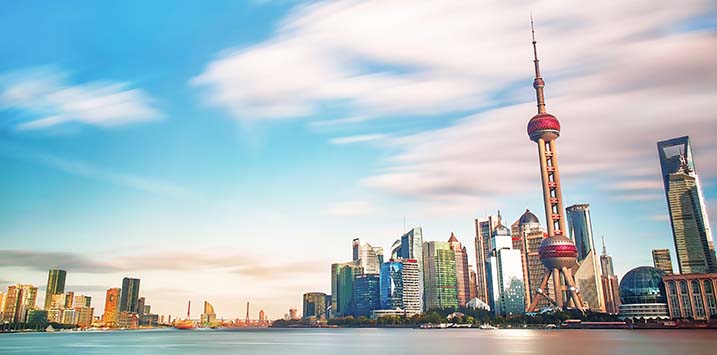 Our thoughts on the Ant Group IPO – Part II
In Part I, we provided a high-level overview of Ant Group's businesses – a collection of connected payment and fintech platforms that form an enviable closed-loop consumer ecosystem. In Part II, we will highlight what we believe are the key considerations for potential investors in Ant Group.
Firstly, investors outside of China can be forgiven for thinking digital payments is the key driver of Ant Group based on our exposure to Alipay in the West as a payments app. But in reality, the payments business is not profitable and only serves as a "hook" or feeder into the lucrative fintech businesses. Even though the Chinese mobile payments market is effectively a duopoly, fierce competition between Ant and Tencent has driven payments take rates down to c.20 basis points in 2019 from c.40 basis points in 2017, compared to Paypal take rates of over 200 basis points. As such, despite contributing 36 per cent of Group revenue in H1 2020, the payments business contributed just 1 per cent of net income. Recent regulatory initiatives such as unified QR code and the central bank's DC/EP digital currency which aim to promote payment system interoperability and reduce barriers to entry may put further long-term pressure on payments take rates.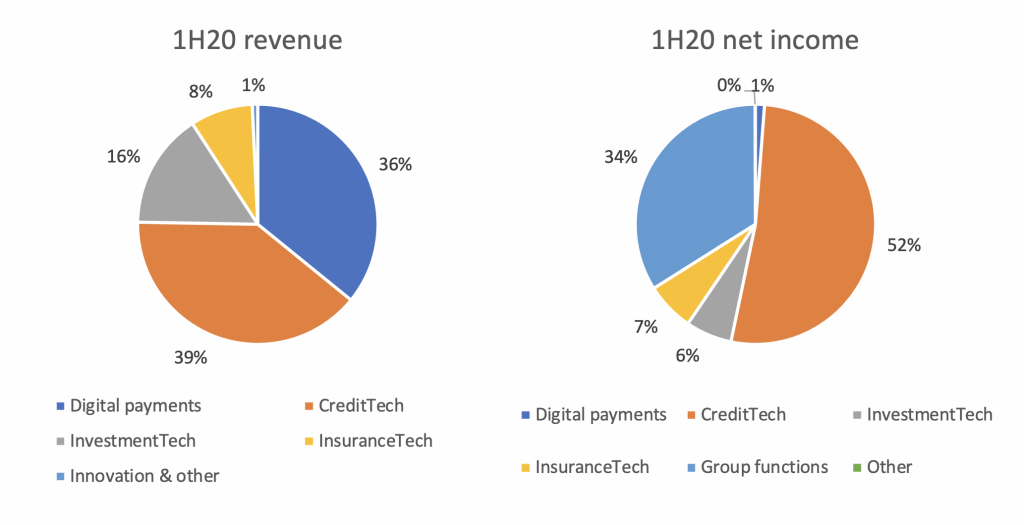 Source: Ant Group prospectus and amended prospectus, MGI analysis
What is perhaps less obvious is that even though Alipay processed RMB 118 trillion of total payments in the twelve months to June 30, 2020, only "consumption payments" contribute materially to revenue, which we estimate to have been c. RMB 27 trillion during the period. China final consumption expenditure was c. RMB 55 trillion in 2019 and considering Alipay and WeChat Pay have a similar share of mobile payments, it appears that the consumption payments addressable market is already highly penetrated. Even if our estimates are off by a few trillion, the mobile payments market is still in maturity and we believe future growth should decelerate meaningfully compared to the recent past.
On the other hand, the CreditTech business is a unique crown jewel that cannot be replicated by competitors or partner banks, because no one else has Ant's proprietary data (except Alibaba through a 50 year data sharing agreement). The value of CreditTech (and Ant more generally) is not in its huge user base or the loans it originates, but rather in the proprietary consumer payments and behavioural data that feeds into Ant's closed-loop credit scoring system, Sesame Credit. This credit scoring system is what enables Ant to originate loans to underserved consumer and SMB segments at lower interest rates than non-bank competitors, and with lower delinquency rates than the large state-owned banks.
The InvestmentTech and InsureTech businesses are more nascent in their leveraging of Ant's payments data to provide differentiated services and products to users, and largely function as scale distribution platforms today. While the opportunity to apply user data to InvestmentTech appears limited, we believe there is significant opportunity to use behaviour insights from payments data to design new insurance products, or at the very least improve the pricing of risk. This is likely a longer-term opportunity, and the key challenge will be migrating complex but high-margin health and protection products online which currently requires face-to-face meetings with the customer.
The greatest uncertainty to Ant's ecosystem is regulatory risk. Given that payments is the strategically vital but financially unprofitable funnel into the lucrative fintech businesses, investors should be most concerned about regulatory intervention in the consumer credit space that may limit the extent to which Ant can monetise its payments data. While extending consumer and SMB credit to underserved borrowers is part of the government's financial inclusion initiatives, regulators have also clamped down on unchecked credit growth in the past. And recently, PBOC officials have called for more supervision of "payment+fintech" businesses that leverage payments to cross-sell financial products in closed-loop ecosystems – if not by regulating the likes of Ant directly, then by regulating the banks that fund the loans.