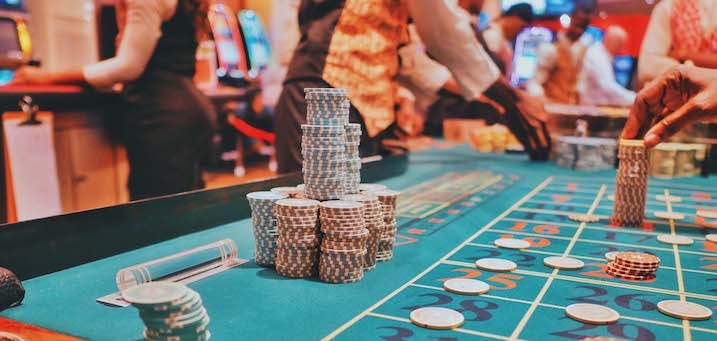 New inquiry could put the squeeze on Crown Resorts
Australian casino behemoth, Crown Resorts (ASX:CWN)– which owns Crown Melbourne, Crown Perth, Crown Sydney and Crown London (Aspinalls) – has caused heart palpitations for investors of late. The most recent issue is an impending inquiry by the NSW Independent Liquor and Gaming Authority.
The inquiry, announced by the Liquor and Gaming Authority on 8 August, will, among other things, look into the proposed sale of shares in Crown Resorts from James Packer's CPH Crown Holdings Pty Limited to Lawrence Ho's Melco Resorts & Entertainment Limited, a Hong Kong-based casino operator.
The investigation not only opens Crown up to reputational damage, it also creates the potential for regulatory intervention around its licensing. You see, while Crown does not have an operating casino in NSW yet, it is in the process of building the $2.2 billion Crown Sydney complex in the city's Barangaroo precinct.
The problem with the proposed sale of Packer's shares is that it may have breached a previously secret condition of Crown's gaming licence to build its casino at Barangaroo. The provision prohibited associates of Melco Crown (namely Stanley Ho, Lawrence Ho's father) from doing business with Crown or holding an ownership interest in the business. Crown commenced construction of Crown Sydney in 2017, expects to complete it by 2021 and currently holds a 99-year restricted gaming licence for VIP gaming.
The inquiry is a big deal and will be taking public submissions, hold public / private hearings and will have similar powers to that of an Australian Royal Commission. It all serves as the latest blow for Crown, which is facing a number of state and federal investigations. Media reports have also alleged over the last few weeks that the company knowingly breached Chinese gaming laws, circumvented visa requirements, facilitated money laundering and utilized junket operators with links to organized crime.
Time will tell whether the bureaucrats in NSW and beyond continue to believe Crown has suitable character to hold a casino licence in the state, setting up quite the predicament, given the $2.2 billion investment in Barangaroo would be worth a fraction of that number without it.