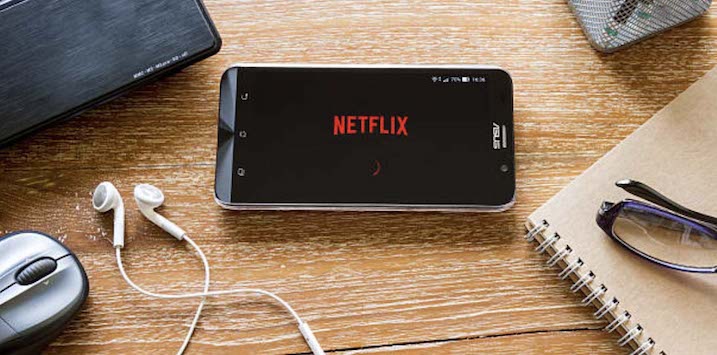 Netflix pulls the pricing lever, again
On January 15, Netflix announced that it would be raising the monthly prices on all three tiers of its subscription streaming service in the biggest set of price increases in the company's history.
The standard and premium services will both increase by $2 a month to $14 and $16 respectively, while the basic subscription will increase for the first time by $1 to $9. This news was well received by the market, as any price increase is pure profit for Netflix that can then be reinvested into more content or (perish the thought) be retained as free cash flow. But does flexing its pricing power on a regular basis improve Netflix's long-term prospects?
Unfettered pricing power is one of the most attractive competitive advantages for any company, and Netflix is no exception. When we look at Netflix's pricing history, two things stand out – not only has the magnitude of price increases increased (the most popular standard service increased by 18 per cent!), the frequency is also increasing. The latest price increase comes only 15 months after the previous increase compared to 24 months last time.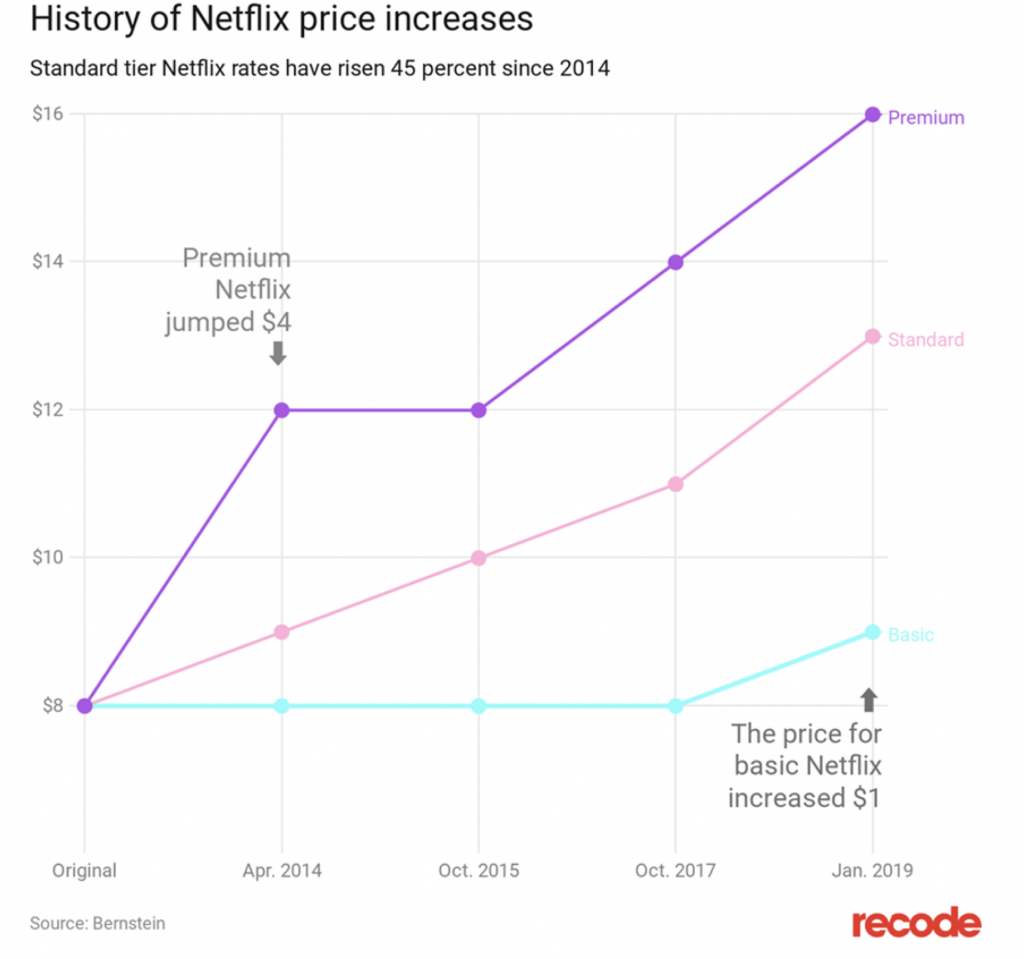 Management's justification for price increases has always been that Netflix is priced based on the value that the service provides to subscribers. While there is certainly truth to this statement, the latest price increase does come at an interesting time – right as Disney is set to remove its content from Netflix and direct-to-consumer streaming competition is about to kick into high gear.
One has to wonder if Netflix management is already pre-empting a slowdown in subscriber growth by raising prices to maintain revenue trajectory, or if management is so confident in the company's original content strategy that it can navigate the fragmentation of the streaming "bundle" while charging higher prices. Because Netflix doesn't disclose what portion of viewing hours is original content, it is difficult to determine if subscribers are really paying for Netflix original content or licensed content.
Netflix remains a controversial stock and a dangerous short – as demonstrated by the one-month, 50 per cent increase in the share price. While we believe the Netflix business model may yet prove uneconomical in the long run, the more interesting opportunity is in how this disruptor continues to shake up the cable media industry. As with Amazon and retail, even if you don't believe in the story of the disruptor, there exists bountiful opportunity to profit from the disrupted.