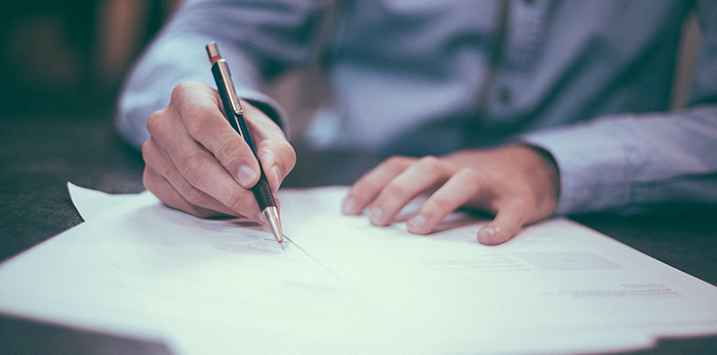 Musical chairs for Australian financial planners in 2021
If you only look at the headline data published annually by RainmakerLive on changes in the advice industry, 2021 will read much the same as 2020. The exodus from the advice space continued, with total registrations down 11 per cent in 2021, continuing the trend which saw 12 per cent of registered planners leave the industry in 2020. However, if you look underneath this data you will see some interesting trends continuing at the licensee level which are outlined below.
2020 marked the first year that the total number of financial planners licensed through non-intuitionally aligned groups surpassed that of intuitionally aligned groups. This trend accelerated in 2021, almost two thirds of advisers are now licensed through non-aligned groups as captured in Chart 1. In terms of the institutional aligned licensees, whilst AMP is still the largest standalone licensee as per Chart 2, IOOF Group now has the largest number of collective advisers at 1,519 post their MLC acquisition towards the middle of last year, representing a significant changing of the guard for the title of Australia's largest advice brand. At the non-institutional end of town, there has also been some change in the top five groups with Count Financial Limited entering in at 2.2 per cent of total adviser share in this category for the calendar year.
Chart 1 – Number of advisers by AFSL type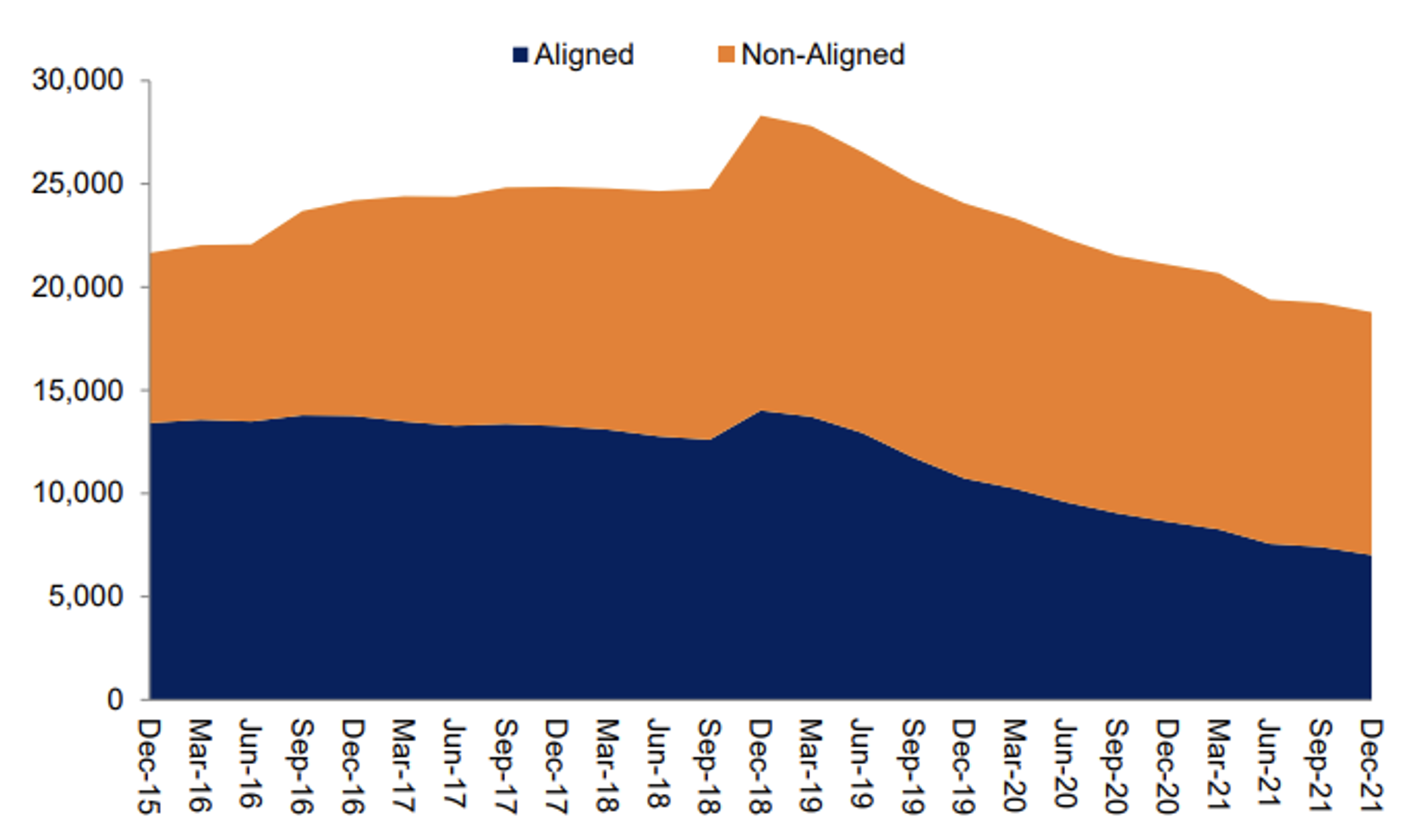 Source: RainmakerLive January 2022
Chart 2 – Largest aligned AFSL's by number of advisers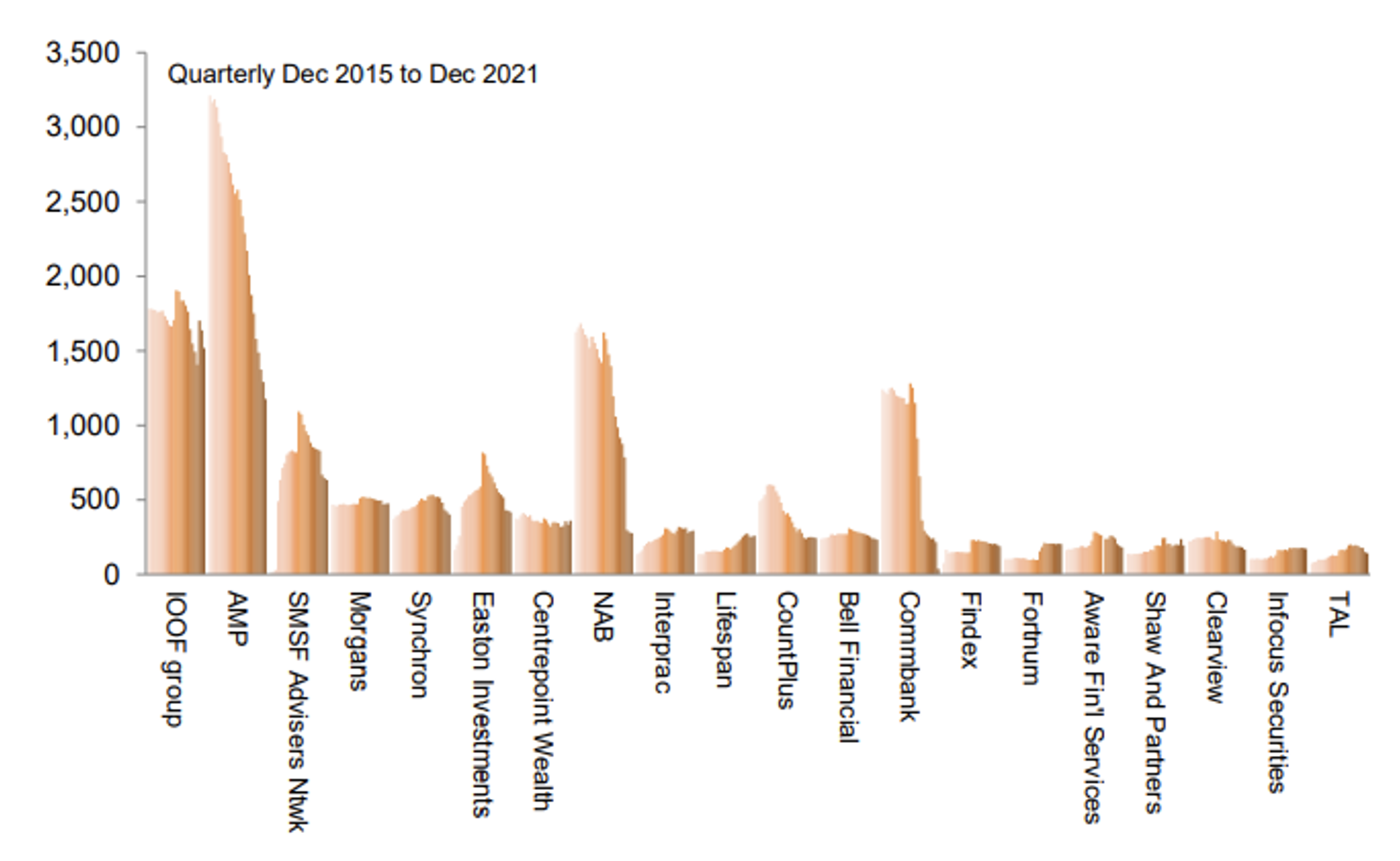 Source: RainmakerLive January 2022
Chart 3 – Largest non-aligned AFSL's by number of advisers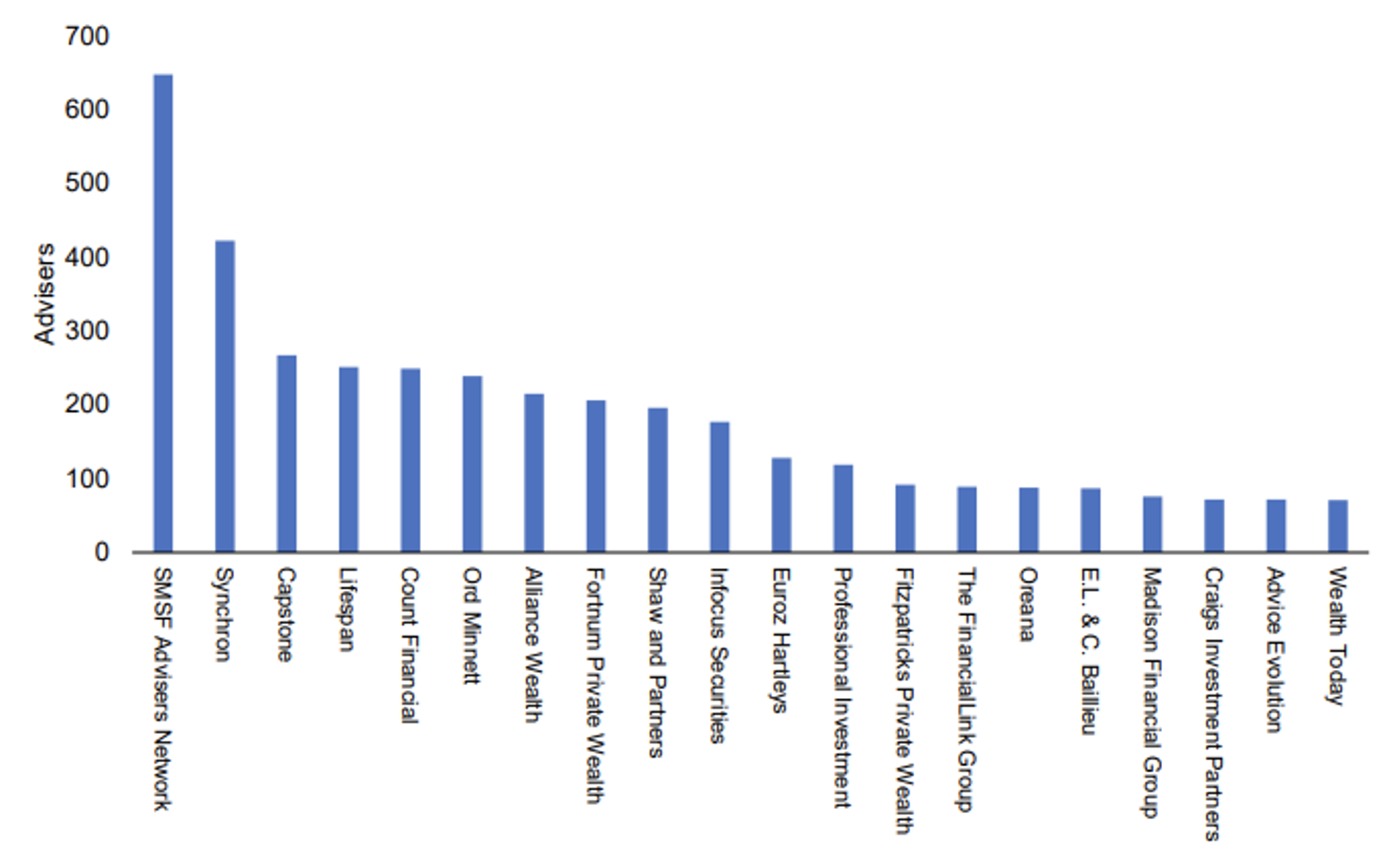 Source: RainmakerLive January 2022
Interestingly, despite this trend to move away from institutionally backed licensees, all ten of the fastest growing planning groups were institutionally aligned in 2021 as per Table 1. If you compare this to the same cohort in 2020 in Table 2, not a single name features twice. With that being said, the overall numbers still don't paint an ideal picture for institutional licensees which accounted for 71 per cent of the total decline in adviser numbers according to Rainmaker's research in 2021.
Moreover, looking to the other side of the ledger, over the last two years more than half of the fastest declining licensee groups are institutionally aligned names. This trend will likely continue in 2022, albeit it with some potential consolidation at the larger licensee level as we witnessed through a number of acquisitions in 2021.
So where will all this end?
In the foreseeable future it won't be a far stretch to envisage that the Australian advice landscape could mirror that of the UK experience where post a period of reduction and consolidation the adviser industry experienced healthy growth.
Table 1: Top ten changing licensees in 2021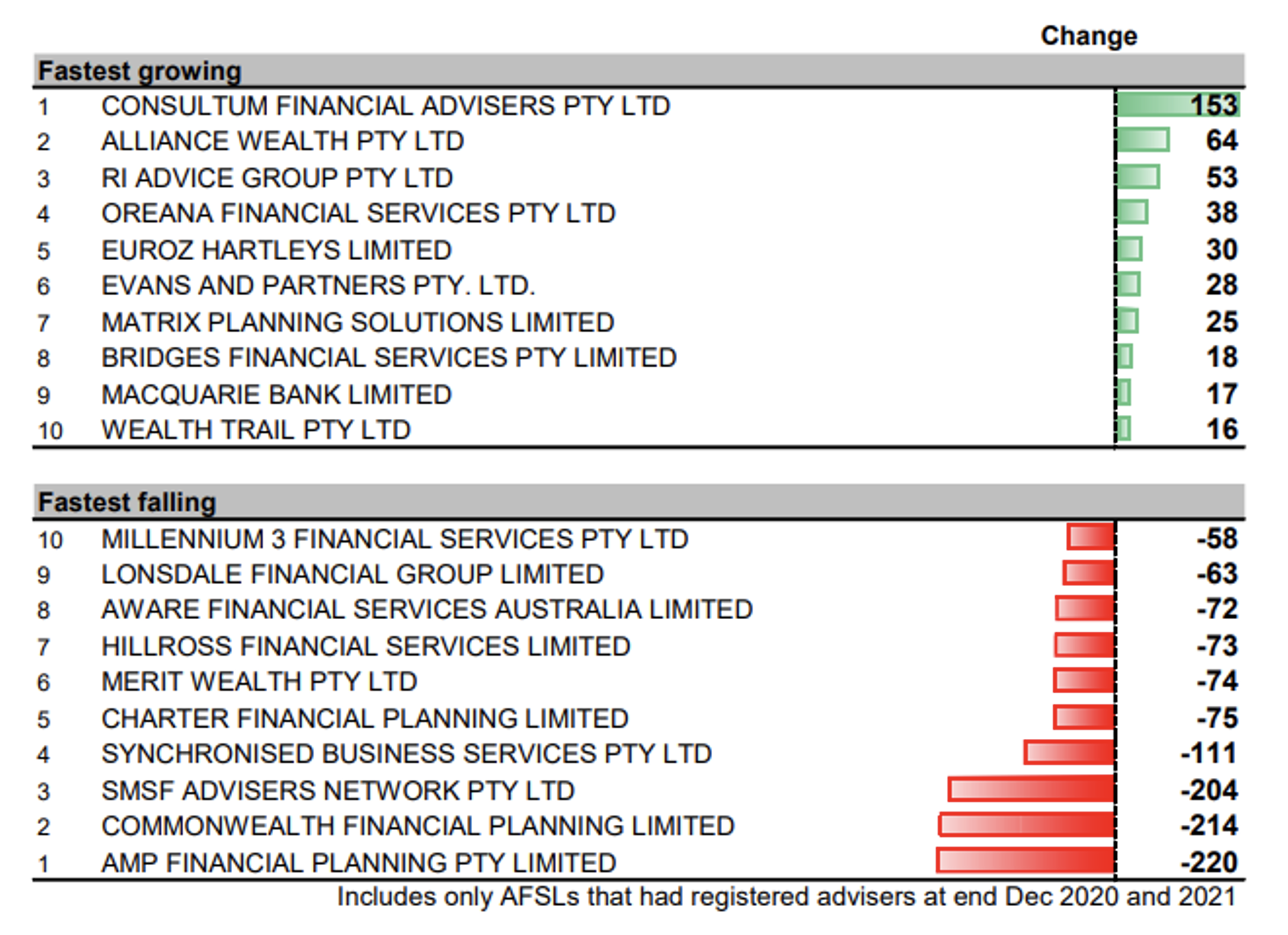 Source: RainmakerLive January 2022
Table 2: Top ten changing licensees in 2020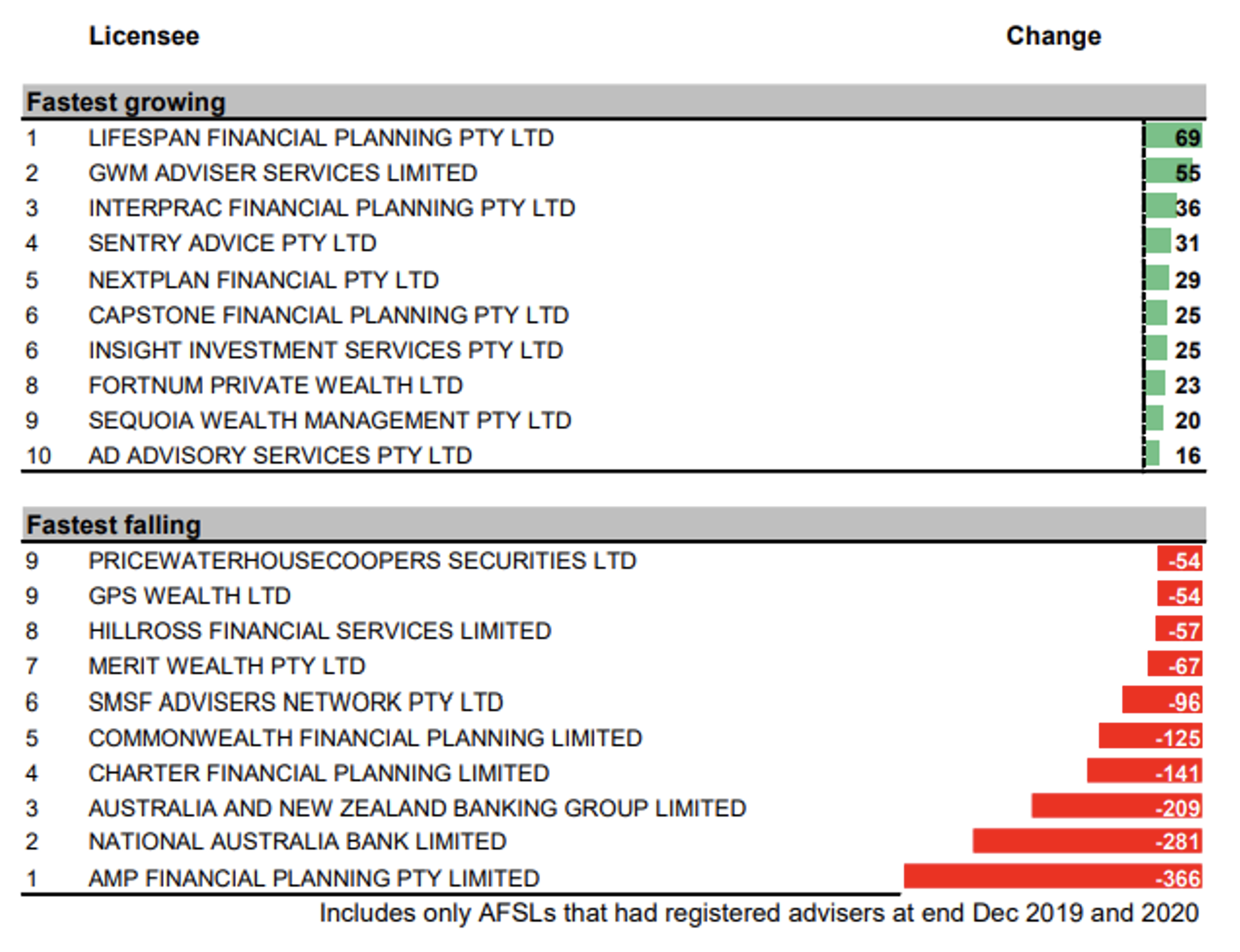 Source: RainmakerLive January 2021