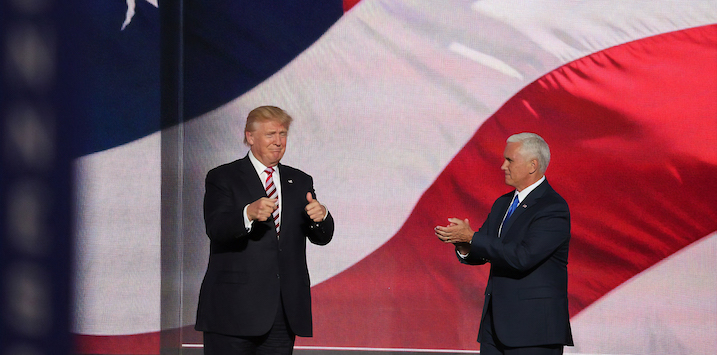 More Trump?
As the race to determine the Democratic nominee in the 2020 US presidential elections heats up, President Trump's chances of a second term may be improving. Across the board Democratic candidates appear to be campaigning on more extreme liberal policy and rhetoric. While this provides a clear contrast to Trump's positioning, it may ironically hand the President a win late next year.
Over the weekend a good friend and client sent an interesting chart from the Economist that I have shared below. It shows how the ideological positions of politicians in the US have changed over the last four decades. On average Republicans have become more conservative. And over the same time Democrats have become more liberal on average.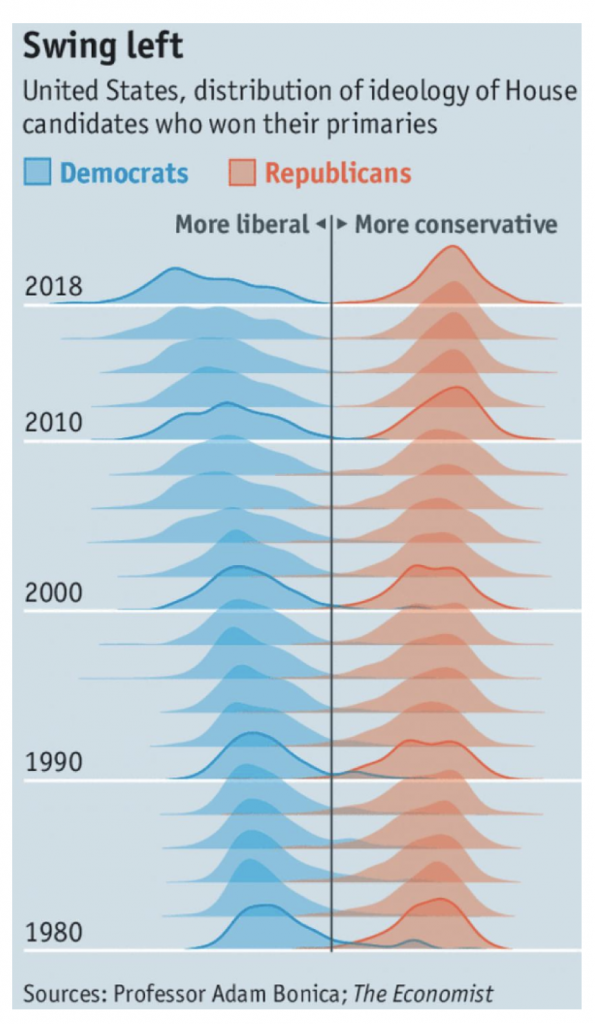 However, we see that the degree to which Democrats have become more liberal in their thinking is much greater than the additional conservatism demonstrated by Republicans. Moreover, the distribution of liberalism among Democrats has become more fragmented (a flatter curve) and shifted toward the more liberal of the group (asymmetric curve bunched down the left-hand side). This may make life difficult for Democrats.
Applying some level of strategy and game theory, the winner of the Democratic nomination will likely need to campaign behind much more diverse and extreme liberal views than in the past 40 years in order to win the support of his or her fellow Democrats. In doing so the Democratic nominee will have potentially made a rod for their own back. To then execute a winning campaign against Trump, the Democratic nominee will have to make a quick shift back to centre to appeal to the Donald's right-leaning (though not as far leaning as left leaning Democratic voters) base.
In the end this may prove to much of a political bridge to cross. And it could well help Trump score another term as President. Like it or not.
Like it or not Trump could score another term as President. This chart shows the ideological positions of politicians in the US over the last 40 years. Republicans have become more conservative, and Democrats have become more liberal…
Click To Tweet