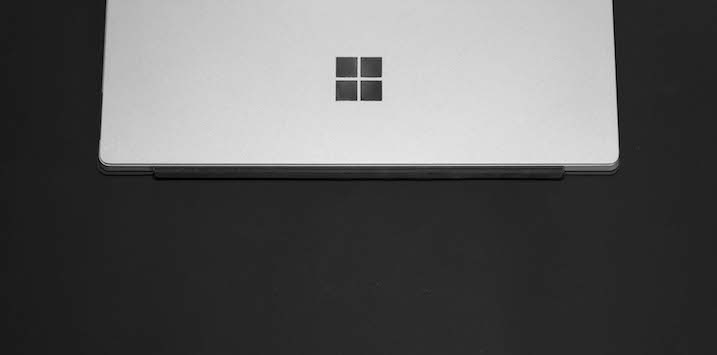 Microsoft's computer for the world is getting much bigger
Last week Microsoft, the world's largest enterprise software company, reported financial results for its fiscal year 2019. The Azure cloud business continues to be the star performer.
Microsoft's total revenues for the year ending 30 June 2019 were $126 billion, up 14 per cent compared to a year earlier, and operating profit was $43 billion, up 23 per cent. This level of growth and expanding profitability would be stunning for almost any business, but it is almost unbelievable for the world's most valuable company.
Powering Microsoft's success is the Azure cloud business. In the final quarter of the year Azure grew by 64 per cent compared to the same quarter a year ago, and we estimate Azure now generates $18 billion of revenues on an annualized basis. At the same time, we calculate Azure's gross margin reached 58 per cent in the fourth quarter, representing a whopping 20 percentage point increase from a year earlier. This means that Azure added around $1.5 billion of gross profit year-on-year in the June quarter, more than half of Microsoft's total increase in gross profits over this time.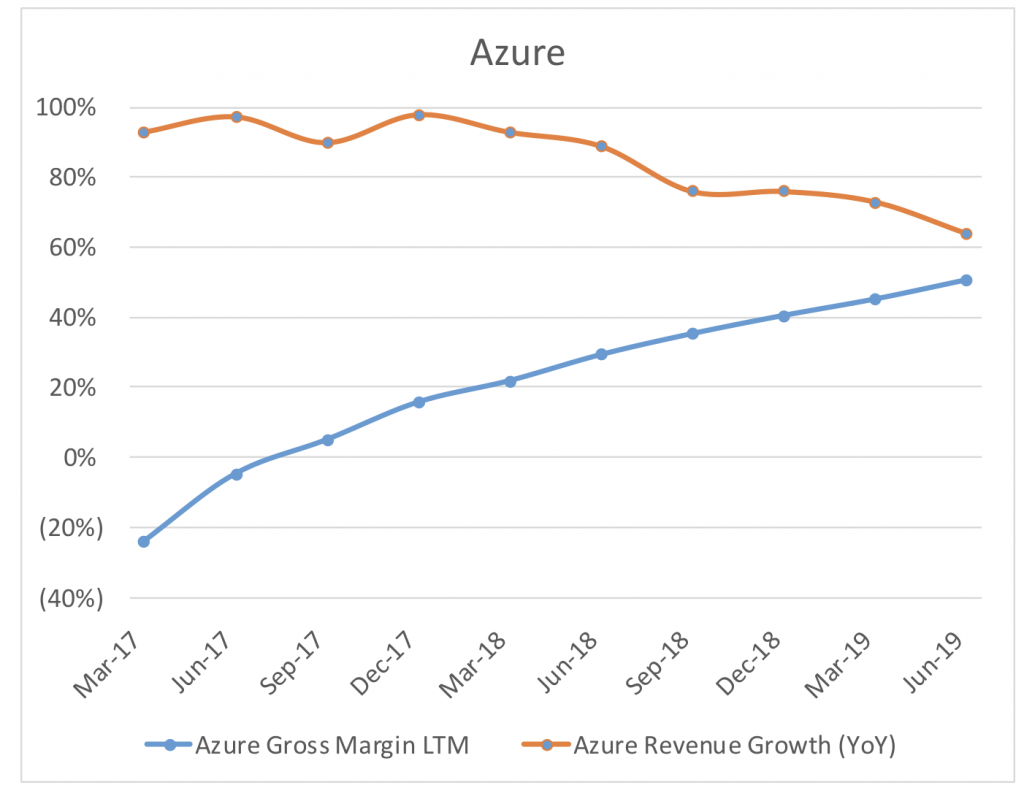 Source: Company filings; Montaka estimates
And if management's outlook for Azure is anything to go by, then it seems that this astounding performance is set to continue for some time to come. On the conference call CEO Satya Nadella commented:
"We are building Azure as the world's computer…we have 54 data center regions, more than any other cloud provider…Azure is the only cloud that extends to the edge, spanning identity, management, security and infrastructure…Azure is the most open cloud, and this quarter we expanded our partnerships…Azure is the only cloud with limitless data and analytics capabilities…"
We definitely think Azure, Microsoft and the Microsoft share price have much further to run.
The Montgomery Global Fund and Montaka own shares in Microsoft. This article was prepared 26 July with the information we have today, and our view may change. It does not constitute formal advice or professional investment advice. If you wish to trade Microsoft you should seek financial advice.