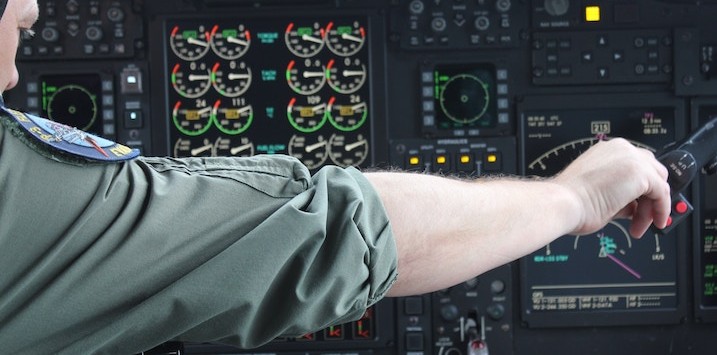 Keeping calm in October
There is a lot going on this October. Writing from our New York office, your author is sitting in a front row seat for what is the most significant monthly decline in the global equity markets in recent history. (And with pipe bombs being discovered in the US postal system, the stock market is far from the most important news story at present).
First, some context. Montgomery Global's funds were launched nearly 3.5 years ago. Over this period, we have observed a few different market environments. These can be observed in the chart below which illustrates the monthly returns of the MSCI World Total Return Index since the launch of our global funds.
In our first year of existence, the global market was highly volatile and average equity returns were low. Then came 2017 during which the opposite occurred. Volatility all but disappeared and the market increased significantly. Now 2018 is almost complete and we appear to have reverted again to an environment of high volatility with lower average returns.
Monthly Returns — MSCI World Total Return Index (USD)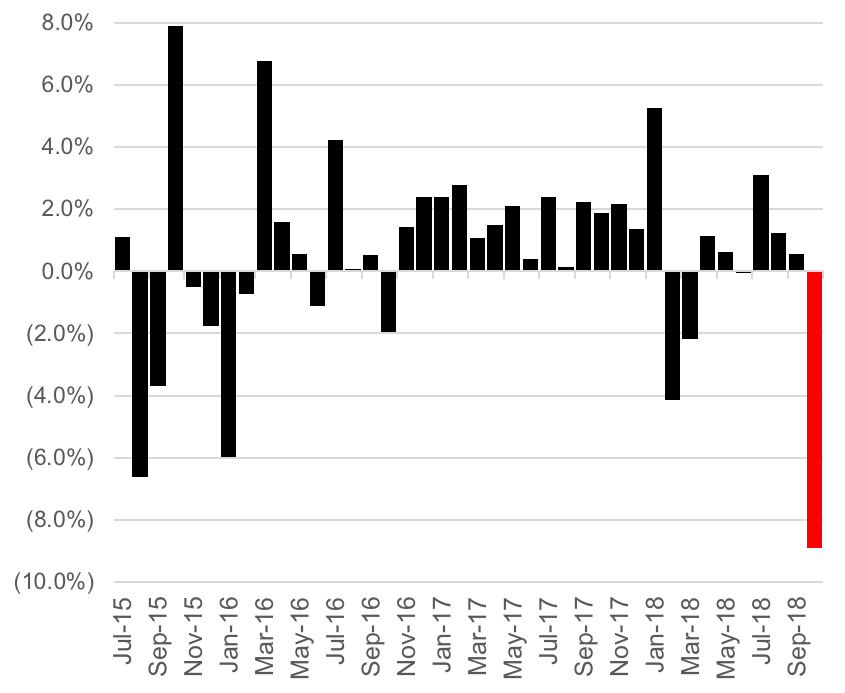 Note: Red bar represents month of October to 24/10/2018
Source: Bloomberg
Indeed, as the red bar illustrates in the chart above, the month of October 2018 (to 24/10/2018, the time of writing this blog) has seen the largest one month decline since the inception of our global funds.
In the Montgomery Global Fund (as well as our ASX-quoted: "MOGL" fund) we hold cash in the portfolio when the opportunity set thins – up to a practical limit of 30 per cent. We believe holding cash during these periods make sense. Should the market decline, the cash helps limit the downside. And as stocks become cheaper, cash can be deployed quickly to take advantage of new opportunities.
An this is exactly what we have been doing in the month of October. Shown below is the MSCI World Total Return Index over the last five months. We have marked on the chart the cash weightings of the Montgomery Global Fund (MGF) at the beginning of October versus on October 24.
MSCI World Total Return Index (USD)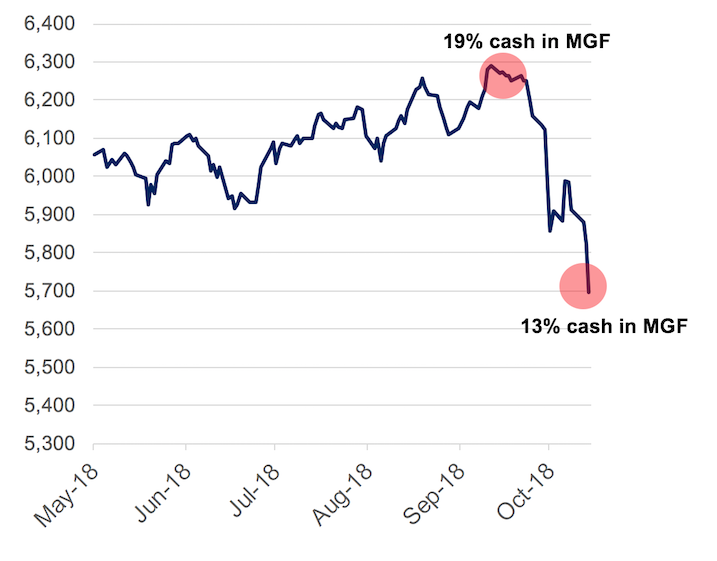 Source: Bloomberg; MGIM
As you can see, when equities become cheaper and we identify more opportunities, you should expect our cash weighting to reduce. In this environment, we are deploying our dry powder into new opportunities. Similarly, when equities rebound and become relatively more expensive, our process will lead us to take profits. And our cash weighting will once again build over time