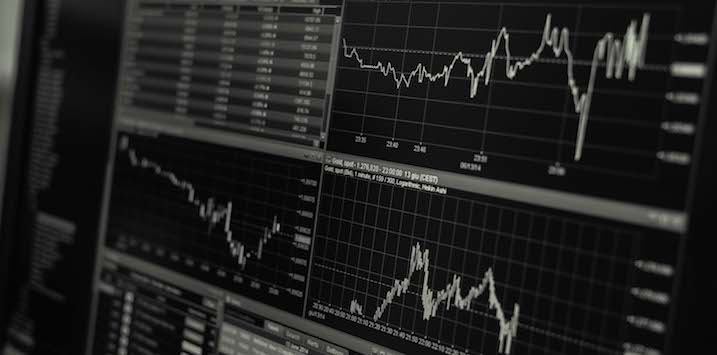 Keep calm. Keep Perspective
The best predictor of higher investment returns tomorrow is lower prices today. This is sometimes forgotten – especially when prices are falling and bearishness takes over. At Montgomery Global, we have observed a clear uptick in the degree of general bearishness in the investment community over recent weeks. And while there are plenty of risks on the horizon, it is worth checking in with some longer-term perspective.
Shown below is a chart of the rolling three-month returns of the S&P 500 Index over the last six months. As readers will know, global equity markets have turned down over the last three months. And this is never a pleasant feeling.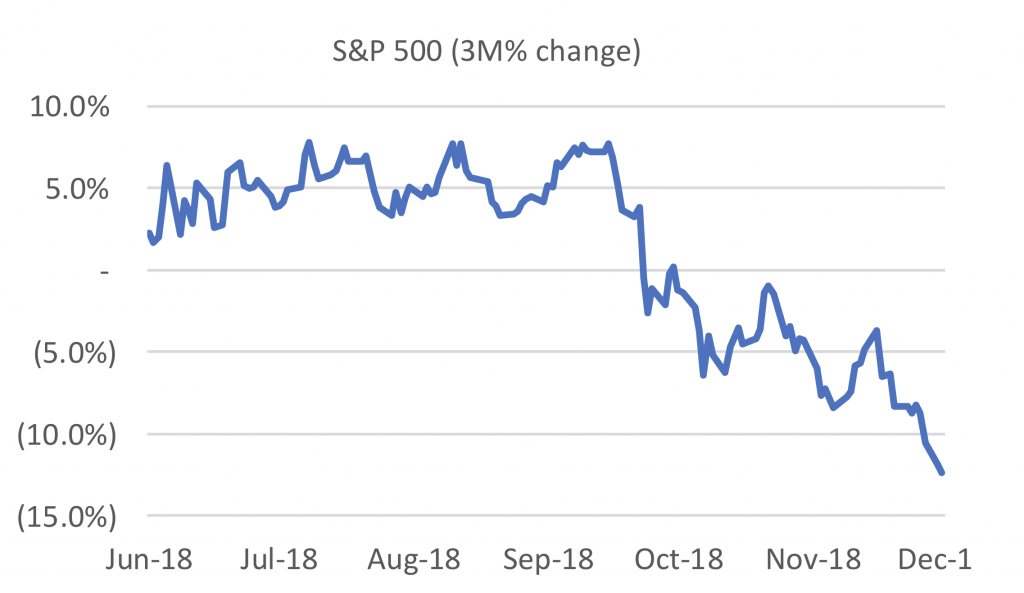 Source: Bloomberg
But it's certainly not the first time in recent history this has happened. Recall in late 2015, global equity markets were down by roughly the same amount as they are today….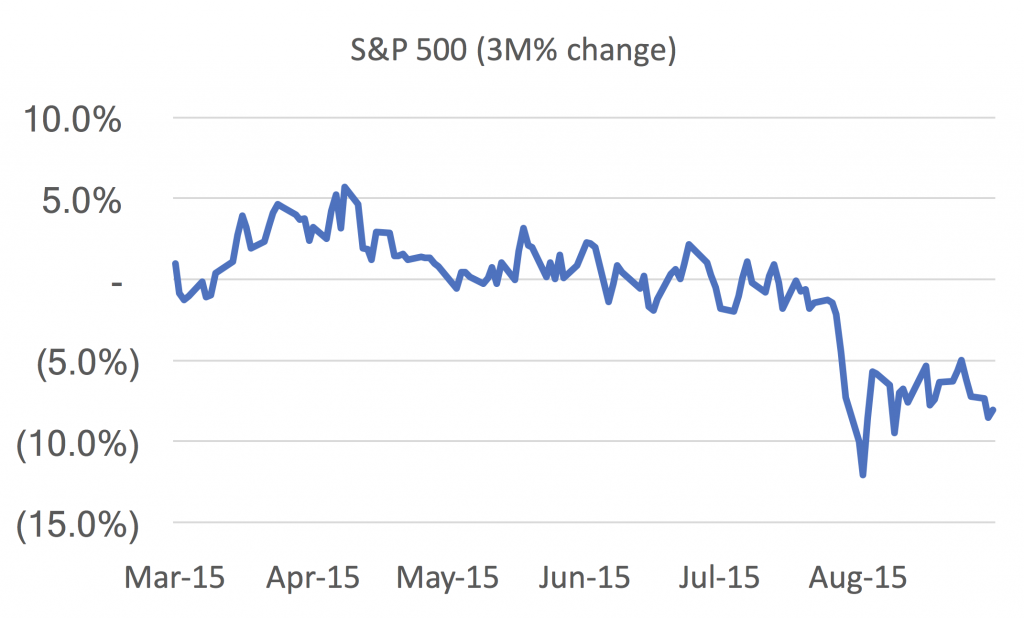 Source: Bloomberg
Or back in late 2011, the same story…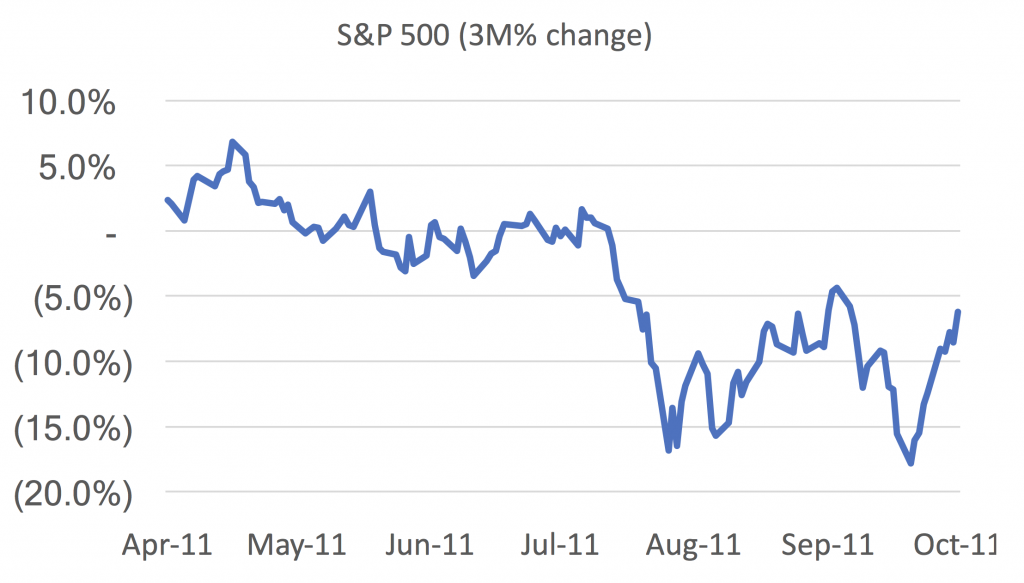 Source: Bloomberg
And, of course, no one has forgotten the GFC of 2008 which resulted in far more significant declines in equity prices.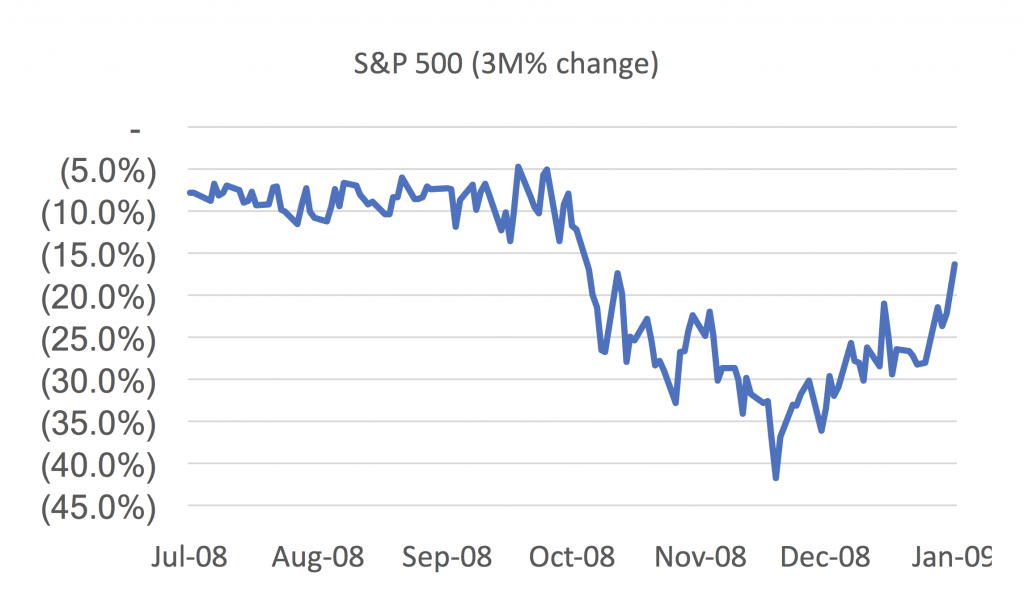 Source: Bloomberg
When prices are falling, this is always uncomfortable . But there is a silver lining: lower stocks prices mean the stocks are now less risky, not more. Lowering stock prices feels bad; but low stock prices should feel great! Lower stock prices today likely mean higher stock returns tomorrow. After all, just look at the S&P 500 following the corrections shown above.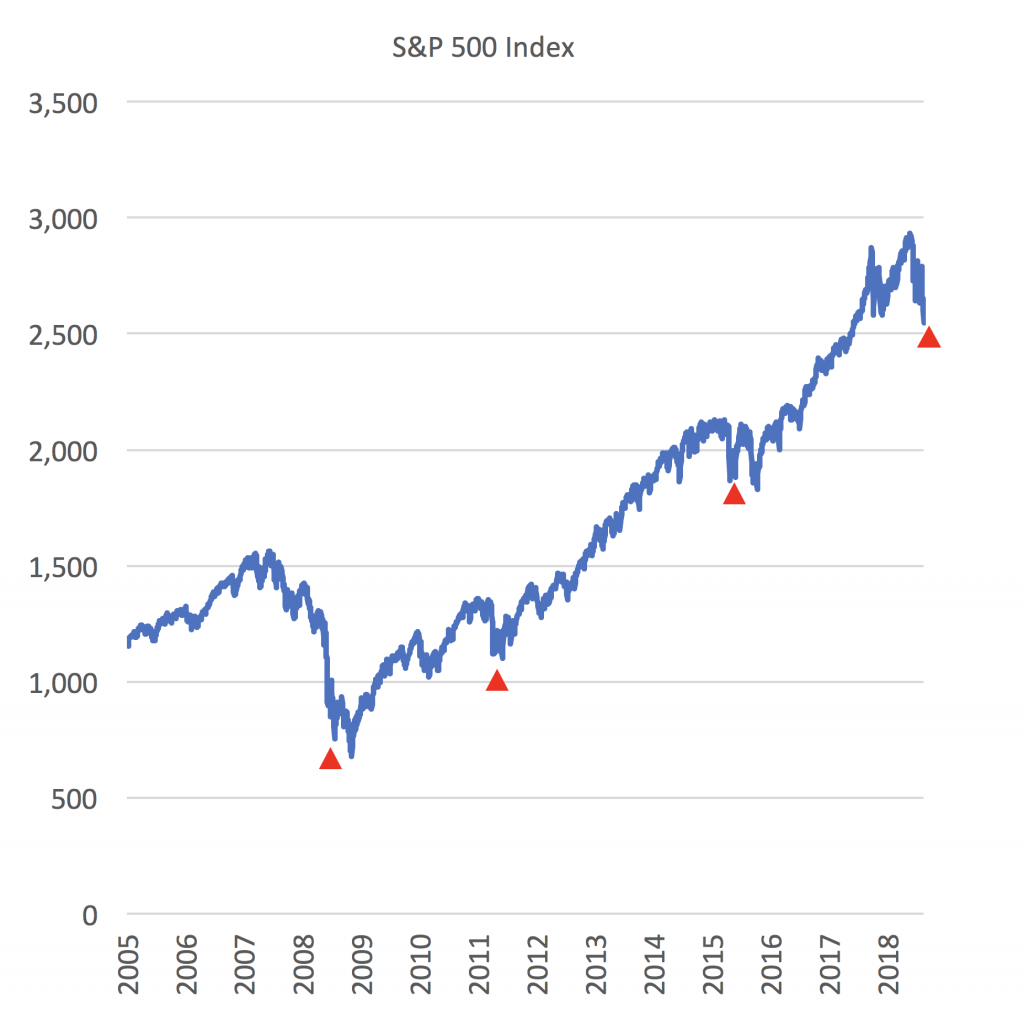 Source: Bloomberg