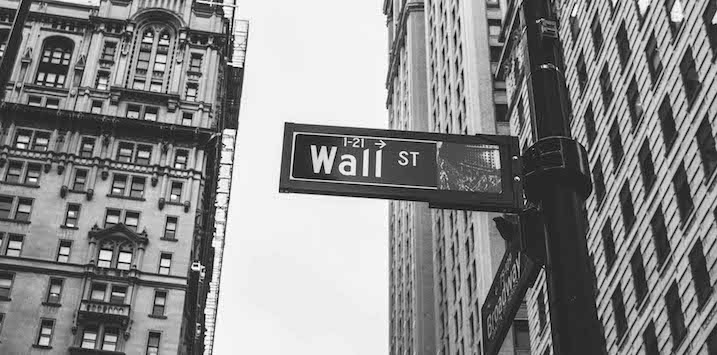 Is the next U.S. Recession looming?
The U.S. yield curve (10s2s spread) is only 25 basis points away from inverting, an event which occurs when short term rates (2 year U.S. treasuries) exceed long term rates (10 year U.S. treasuries).
The event has accurately predicted a looming recession in the U.S. economy over the last 50 years, so it is creating a huge amount of debate presently. Given the Fed is on course to raise short term interest rates by 50 basis points by the end of 2018 (according to the Fed "dot plot"), the market is mixed on whether this 25 basis point cushion is going to be wiped out and whether this implies a recession is on the way.
Former U.S. Federal Reserve Chairman, Ben Bernanke noted earlier this week that an inversion is "a good forecaster of economic downturns [namely recessions, however] there's an argument" that perhaps inversions aren't the signal they once were because long-term interest rates "are unusually low". Bernanke added that central bank intervention (QE, zero / negative interest rates, etc) and regulatory changes had also altered the yield curve and it was just "one indicator…you wouldn't want to religiously consider that being the only indicator." Interesting words from Bernanke given he dismissed the inverting yield curve signal in 2006 as Chairman of the Fed, noting then it was "not indicating a significant economic slowdown was to come", the economy famously went into recession ~18 months later and the global financial crisis followed in 2008 / 2009.
U.S. 10s2s Yield Curve (Spread between 10 year and 2 Year U.S. Treasuries)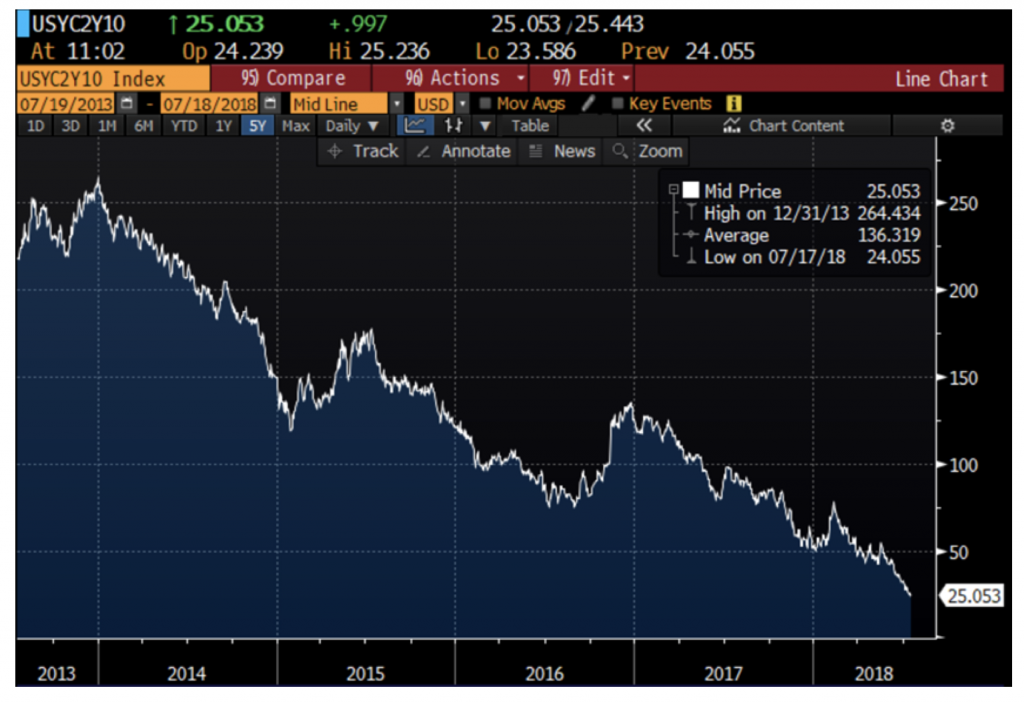 Source: Bloomberg 
Right now, the view among active Federal Reserve presidents remains divergent, with Minneapolis Fed President, Neel Kashkari noting that bond-market yield levels suggest "there is little reason to raise rates much further, invert the yield curve, put the brakes on the economy and risk that it does, in fact, trigger a recession." Meanwhile Kashkari's colleague and Kansas Fed President, Esther George coloured a more hawkish view, noting that "it may invert but that needn't signal recession because long-term yields may be distorted by the Fed's large balance sheet", echoing some of Bernanke's 2006 sentiments.
The debate will continue, however historically once the yield curve inverts 12-24 months later the U.S. economy enters a recession and marks the beginning of a bear market for equities. Currently the implied probability of a recession in the next 12 months is ~12.5 per cent (Federal Reserve of New York ).
Probability of a U.S. Recession (New York Federal Reserve)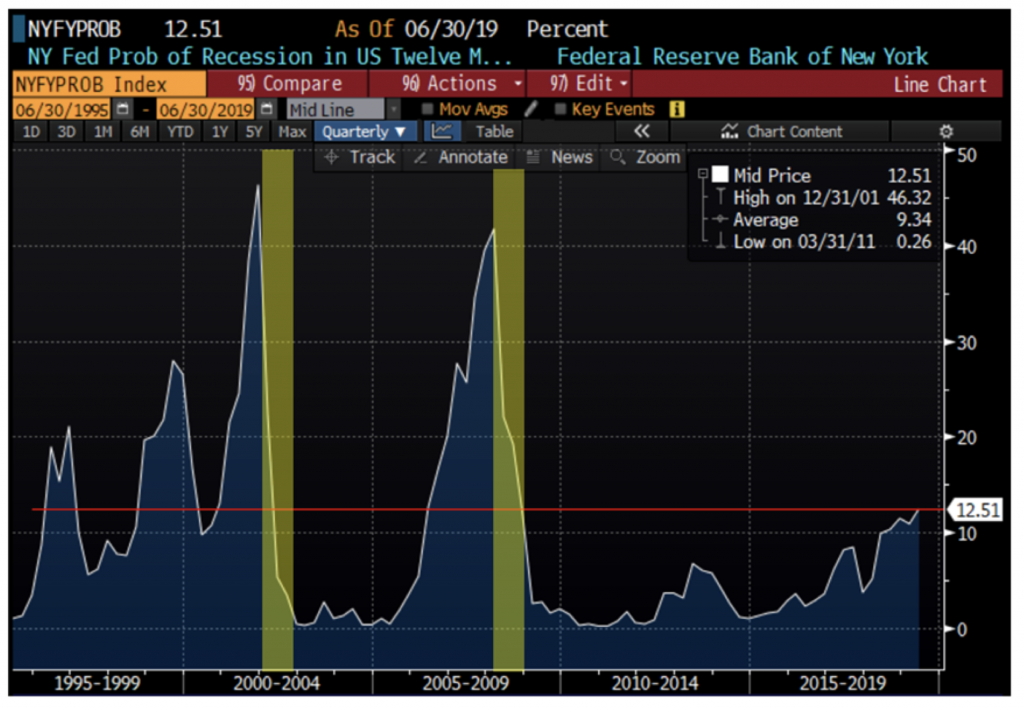 Source: Bloomberg 
This reading by the New York Fed (12.5 per cent) is broadly in line with a recent U.S. fund manager survey conducted by Bank of America, which indicated ~11 per cent of fund managers expected the next recession to strike by H1 2019. Interestingly from the survey, more than 70 per cent of participants expected a recession to start within the next 2 years (by H1 2020). Perhaps implying that fund managers were already behaving as though the yield curve had inverted in terms of their expectations for the economy and how sustainable the current cycle may be.
Bank of America Fund Managers Survey