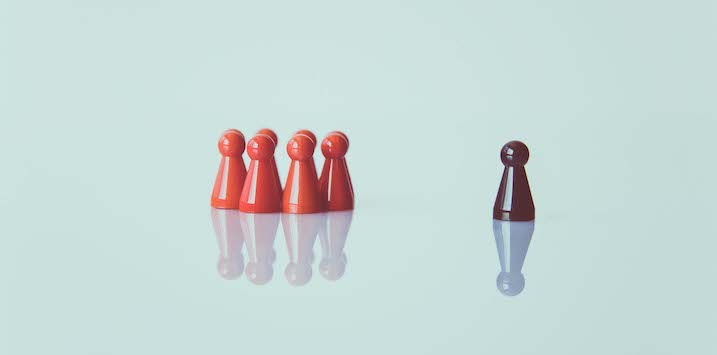 Investors coming out on top in M&A shakeup
T-Mobile and Sprint stock surged 12 per cent and 78 per cent respectively after the Wall Street Journal reported that they are expected to be given the green light on their US$26 billion merger.
The merger of the number 3 and 4 US wireless carriers reshapes the industry in the race to dominate the emergent 5G market. Competition shifts from an unequal four- to a more aggressive three-horse race between Verizon, AT&T and the new T-Mobile.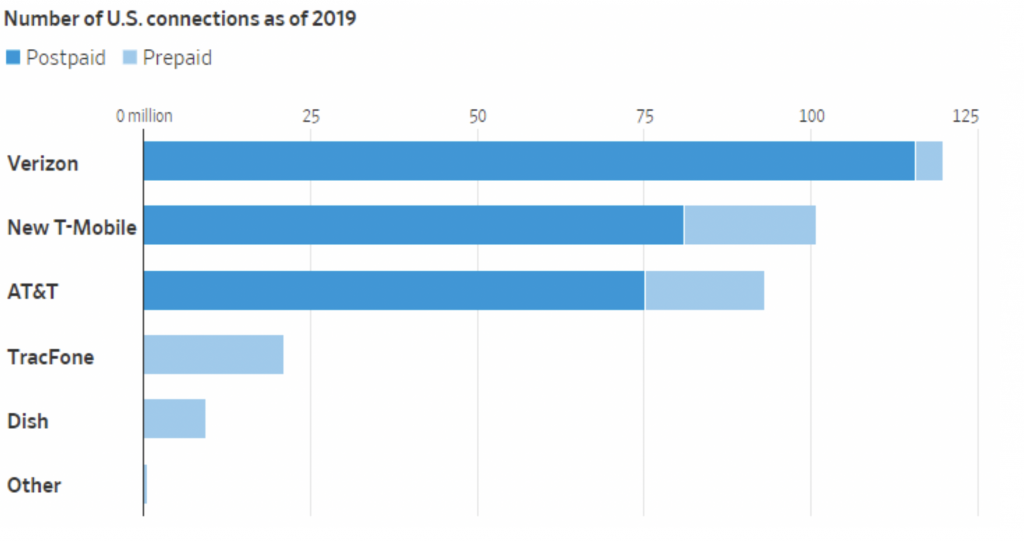 Source: WSJ, UBS AG
The approval becomes a much-needed win for Softbank, majority owner of Sprint. Their flagship investment vehicle, the Vision Fund, had taken very public hits recently with the WeWork fallout and most recently Brandless closing up shop. Softbank's Vision Fund had invested $240 billion in Brandless in July 2018, valuing the company at over $500 billion. Brandless was an emerging direct-to-consumer business built around the paradigm that millennials were not interested in conventional brands, offering hundreds of "brandless" everyday household items for just $3 each. Softbank's active intervention included raising the price of new products to $9 which, coupled with struggling customer loyalty, quality control and inventory management, proved millennials were just as fickle toward the brandless brand as established ones.
The T-Mobile-Sprint merger becomes an interesting case study in competition law. Thirteen states and the District of Columbia had gone up against the deal after the US Justice Department approved it in July last year, taking it the decision to federal court. They had argued that Sprint could continue competing without the deal, which from the immediate market reaction shareholders were just as unconvinced by as presiding Judge Marrero. Testimony from Sprint executives that the carrier had fallen behind their competitors despite costly attempts to keep up pushed the deal over the line. The Judge was convinced that a redefined T-Mobile had already spurred numerous pro-consumer changes from the leading players in recent years and this would help that to continue.
By contrast, on the same day as the T-Mobile-Sprint approval, the US FTC decided to block Edgewell Personal Care's attempted US$1.4 billion takeover of direct-to-consumer razor brand Harry's. They argued that absorbing one of the major industry disruptors "would have represented a big step back for competition." Edgewell, owner of Schick, had pushed for the deal to remain competitive with Gillette owner Unilever, who in 2016 were permitted to acquire Dollar Shave Club, a direct-to-consumer razor brand similar to Harry's. While the announcement clearly disappointed Edgewell leadership, shareholders had another opinion. Their stock is up 42 per cent month-to-date on the back of the FTC decision, in an unusual discrepancy between a company's management and its owners.