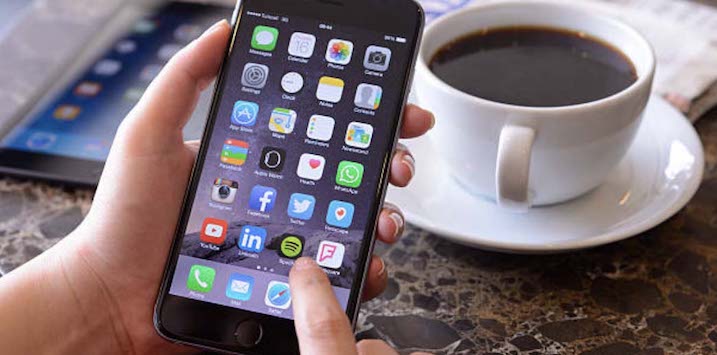 If content is king, where does Spotify stand?
Spotify, one of the world's largest paid music streaming platforms, recently listed on the NYSE under the ticker SPOT at a valuation of $26 billion. The company, along with a handful of its competitors, are often credited with reviving the fortunes of the music industry by creating platforms on which consumers can digitally, and legally, consume music. But in a long-suffering industry where content is still king, does being the saviour make Spotify a good investment?
An answer in the affirmative typically draws an analogy to another digital streaming juggernaut – Netflix. Like Netflix, Spotify has been a successful aggregator of demand (music consumers), which makes its platform increasingly attractive and vital to suppliers (artists and record labels). And like Netflix, once the record labels realise they need Spotify as much as Spotify needs them, Spotify can start to flex its muscles – both through higher pricing to subscribers, and lower royalties to the record labels. But this analogy is tenuous at best, not least due to several subtle but important differences between both the companies' business models and the industries they operate in.
Firstly, the business models. Netflix had an established DVD mail-order business with an established brand and userbase before it started negotiating licence agreements with content owners (the studios and networks) for its online streaming business, which would have given it some leverage in the negotiations. Spotify, on the other hand, had to negotiate royalty agreements with the record labels first before it could bring a single subscriber onto its platform. It was only last year that Spotify reached sufficient scale to renegotiate its agreements with the three major record labels on more favourable terms.
This leads to the second difference – that between licences and royalties. Netflix negotiated licence deals with the film studios and TV networks, which are fixed costs. To the extent that Netflix added new subscribers, these fixed licencing costs were amortised across a larger userbase, which increased the profitability of each subscriber. In the music industry, agreements are based on royalties (typically percentage of revenue), which means even as Spotify's revenues grow, its cost of revenue will grow at a similar pace, which is less than ideal for a fast-growing platform company.
Finally, and perhaps most importantly, is the difference in the value of content between the music and film/TV industries. The adage "content is king" holds true in both industries, but the value of music content is far more evergreen than film/TV content. Consider that the majority of music consumption is not of new music, but actually of the back catalogue. Owning The Beatles collection is far more valuable than owning the licence to a 1960's TV series. Netflix was able to transform from a pure distribution channel into a studio in direct competition with its suppliers largely for this reason. Disney pulling its entire catalogue of films and TV shows off Netflix this year is unlikely to have a lasting impact on the Netflix business because the new shows that Netflix produces are far more valuable to subscribers than the back catalogue of Disney classics. But if one or more of the major record labels were to pull their back catalogues from Spotify, the platform could be significantly impaired. This is a strong disincentive to Spotify forming its own record label and owning the content, and likely means that Spotify will remain purely a distribution platform – at least until it becomes so large that artists are willing to forego royalties on their back catalogues for a better deal on their new music with Spotify.
In conclusion, just because a business is credited with saving an entire industry, doesn't mean the economics of the revival will accrue favourably to said business. Spotify has been instrumental in reshaping how people consume music around the world and the market has handsomely rewarded private shareholders for it, but we believe that just as in any content/distribution relationship, the lion's share of value ultimately accrues to the content owners – the record labels.
The adage "content is king" holds true in both industries, but the value of music content is far more evergreen than film/TV content.
Click To Tweet