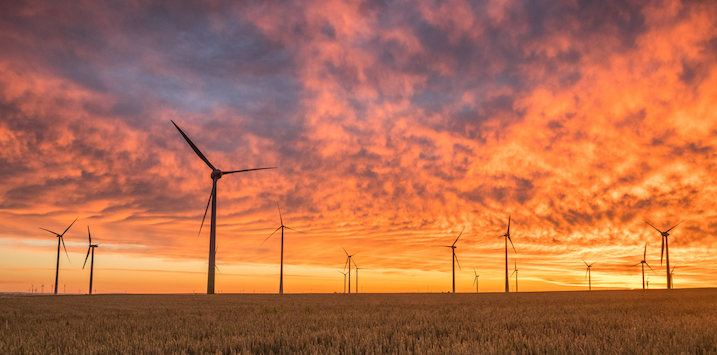 Identifying the Problem Before Pursuing a Solution: Greenhouse Gasses  
"According to multiple studies published in peer-reviewed scientific journals, 97 per cent or more of actively publishing climate scientists agree, climate-warming trends over the past century are extremely likely due to human activities". This is considered a "scientific consensus" according to NASA.
With the problem now identified (climate change / greenhouse gasses), it is logical to consider what the source of these greenhouse gasses are before leaping into a solution. Unfortunately, however many of our politicians, media institutions and fellow investors have completely focused on electricity generation as the culprit with renewables (wind, solar, hydro, etc.) the answer. While renewable energy will go a long way to helping find the answer, the truth is, it only addresses a quarter of all the greenhouse gases emitted around the world. Hence if the using renewables as the solution, only a quarter of the problem will be addressed and the issue will never be solved.
Core to the emissions problem (and global warming) likely comes from urban population growth across the world. Specifically, the world is expected to double the amount of construction currently on earth by 2060. This is the equivalent of creating a another New York City every month between now and then! That's an enormous amount of cement and steel which release a huge amount of carbon as a by-product when produced. In fact, manufacturing (21 per cent), transportation (14 per cent), building (6 per cent) make up 41 per cent of all greenhouse gasses combined, with another 24 per cent from agriculture, that's 65 per cent of the problem that barely gets any attention.
Obviously, we can't just stop using fertilizer, flying airplanes, building highways, office towers etc. Nor is it fair to demand developing countries (i.e. source of the increasing global population) impair their growth and stunt standards of living for the sake of the developed world. What is required however is investment in innovation across all five sources of emissions. While solar panels, battery storage, and electric vehicles are helpful, we should really be hearing about transformational programs in these other areas too. As Bill Gates noted, "the world needs breakthrough inventions in each of the grand challenges".
The team at Montaka Global is well aware of this area and what will likely emerge as a "mega trend" over the coming decades, and look forward to finding appropriately priced opportunities to capture this huge value opportunity for our investors.