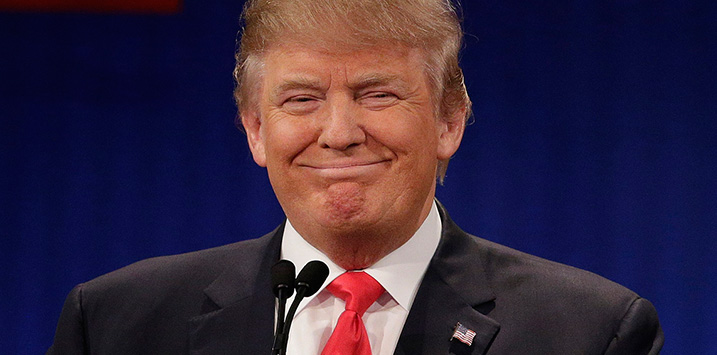 How Trump's victory has divided the market
In the fortnight since Donald Trump won the 2016 US presidential election, the US stock market has appreciated more than 3%. But the strong march upwards by the S&P500 belies a divided performance by the companies and industries that comprise the index. The division between the winners and losers has been stark, and this matters for investors. So, let's take a look at the best and worst performers.
Performance of S&P500 post-Trump win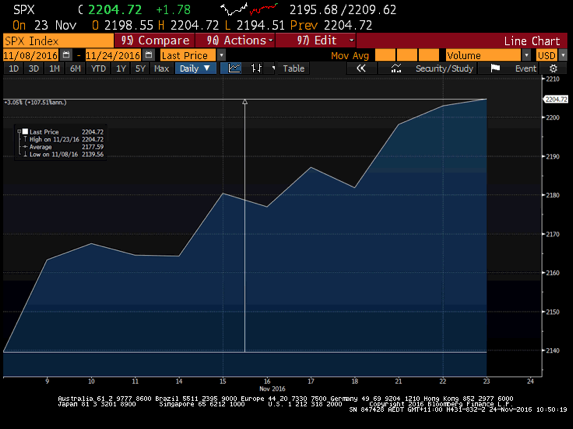 The 20 best performing sectors in the S&P500 have returned anywhere from 16% to 34%. They include industries like commodities, materials, construction, financials and retail. On the other hand, the 20 worst performing sectors have lost anywhere from 6% to 13%. They include industries like real estate trusts, utilities, and hospitals.
Best and worst performing sectors of S&P500 post-Trump win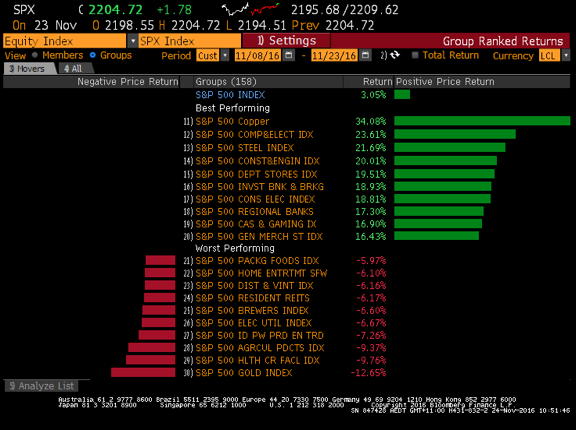 We think this is important for 2 simple reasons.
Firstly, Trump's policies as communicated to date have the potential to change the playing field. The broad outlook for US economic growth and inflation, as well as the structure of certain industries, could look quite different in a few years' time to what they were before November 8 – or at least what people expected them to be.
And secondly, securities prices have changed. Whether one believes Trump will be able, or even willing, to enact his flagged policy reforms, and whether or not that ultimately results in any significant change, one thing is already known today. Securities prices have changed. This reflects changing investor expectations for the future and creates new opportunities and new risks for us to manage on both the long (Montgomery Global Fund and Montaka) and short (Montaka) portfolios.