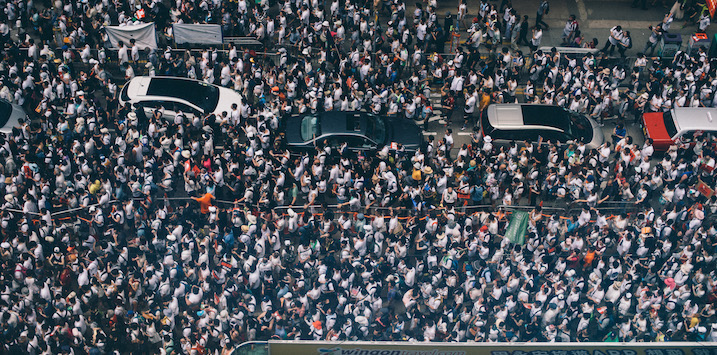 Hong Kong's Economy Suffers Amid the Unrest
The protests in Hong Kong are through their tenth week; the latest escalation coming from the thousands of anti-government demonstrators forcing the shut down of Hong Kong's airport, one of the busiest hubs in the world. The government has now announced a HK$19.1 billion (US$2.4 billion) stimulus package as the political unrest is spills over into the economy.
Hong Kong's government declared that the economy will struggle to grow this year amid ongoing violent protests. Financial Secretary Paul Chan cut the previous 2-3 per cent GDP growth forecast down to 0-1 per cent for the year. The fiscal support measures are intended to ease pressures on small businesses and households by increasing the level of tax-free income, waving various industry fees and guaranteeing new loans for small companies.
Unfortunately, the boost may yet prove to be insufficient. The Hong Kong economy contracted last quarter and is now in danger of falling into technical recession. Small and medium business sentiment has fallen to record lows, and while some of the burden may be eased, the stimulus is unlikely to stimulate spending to the degree required.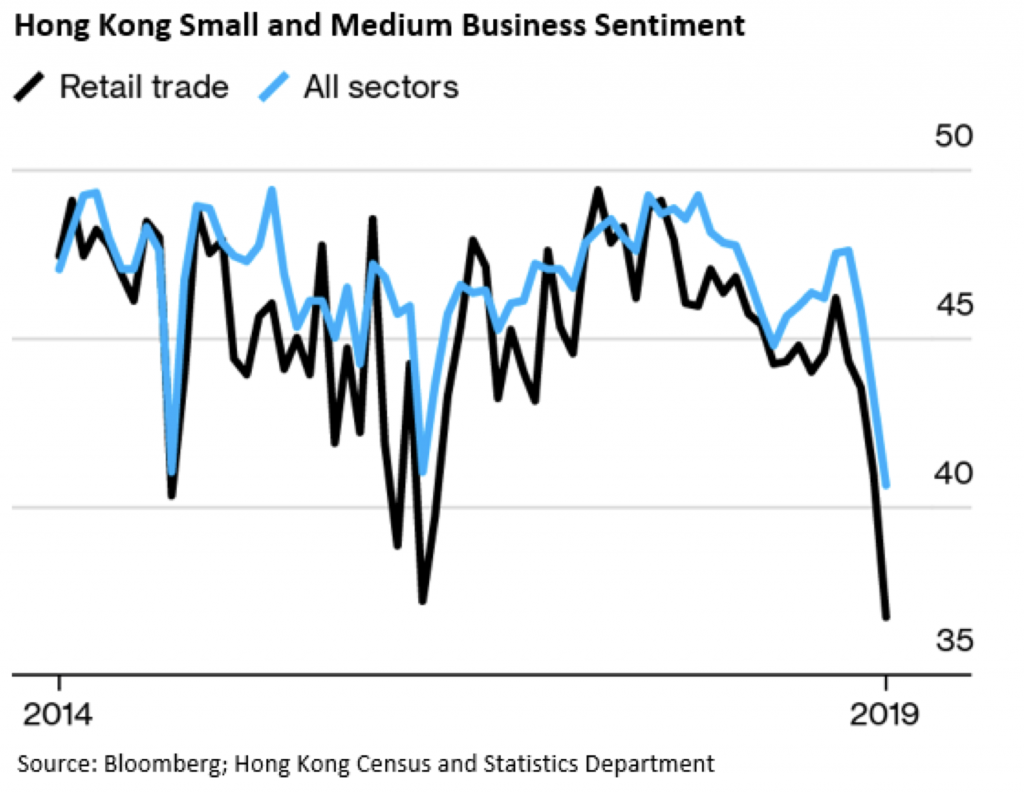 Demonstrators are showing no signs of slowing their campaign as mainland Chinese propaganda steps up its rhetoric against them. The Chinese central government condemned protestor's actions, saying they had "begun to show signs of terrorism." Meanwhile, state media portrayed anti-riot police with armoured personnel carriers on the Shenzhen border of Hong Kong preparing for "apparent large-scale exercises" that may require intervention by the People's Armed Forces.
China's civil aviation authority has likewise cracked down on protestors. Cathay Pacific, Hong Kong's flag carrying airline, has been forced to prevent any pilots or crew members involved in the protest from working on flights to mainland China. A pilot has even been removed from flying duties after being charged with rioting. Cathay Pacific's CEO sent a note to employees warning that "there will be disciplinary consequences for employees who support or participate in illegal protests." This stance comes in direct contrast to a week prior to Chinese authorities' intervention, when Chairman John Slosar said the company "wouldn't dream of telling [their employees] what to think about something."
Cathay's stock price has taken a hit as the protests reduce both demand for and supply of air travel through Hong Kong Airport. Over 100 flights were cancelled on Monday afternoon as thousands of demonstrators flooded the main terminal to block any departing travellers. Many Chinese mainland firms have publicly called for a boycott of the airline. Meanwhile, cancellations and a decline in flight bookings to Hong Kong in light of the unrest has caused Cathay Pacific's stock to lose a fifth of its value since mid-July.
Critically, the leaderless protest lacks organisation, meaning the violence could escalate at any moment. As such, the Chinese government's heavy-handed tactics may only cause demonstrators to feel more empowered. The fight for freedom and democracy against creeping control from Beijing may yet intensify further.
The Montaka Funds are short shares in Cathay Pacific. This article was prepared 16 August with the information we have today, and our view may change. It does not constitute formal advice or professional investment advice. If you wish to trade Cathay Pacific you should seek financial advice.
The Hong Kong economy contracted last quarter and is now in danger of falling into technical recession. Will it struggle to grow amid ongoing violent protests?
Click To Tweet