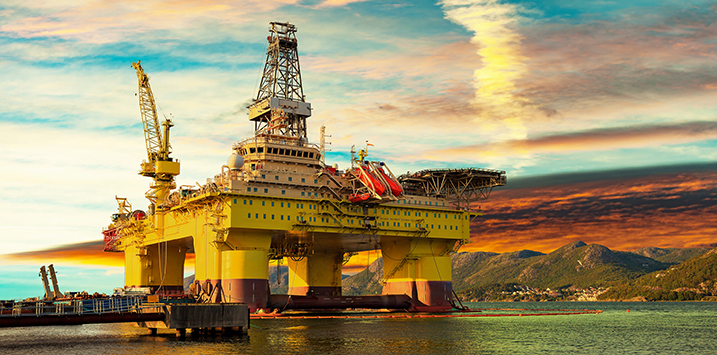 High Returns? No(r)way!
We believe that markets are likely to offer relatively low returns to investors over the coming decades. And judging by the recommendations of a recent report in Norway, it seems one of the world's largest investors agrees.
Norway's Government Pension Fund, known as the Oil Fund, is the largest sovereign wealth fund in the world, commanding around US$900b of surplus wealth produced by Norwegian petroleum income. With a current allocation to equities of 60%, up from 40% in 2007, the Oil Fund is also a key player in global financial markets. The Financial Times estimates that on average the Oil Fund owns 1.3% of every listed company in the world and 2.5% in Europe. The Oil Fund's significance to world equity markets is poised to increase.
A government-commissioned report released this month, backed by economists and former finance ministers, has recommended that the Oil Fund lift its allocation to share markets to 70% in an effort to increase the expected return from the portfolio. Indeed, the current finance minister, Siv Jensen, commented: "We know that we have a very low interest rate regime globally. We have 40% in bonds, and that will affect returns over time". Not exactly new news, especially for avid readers of this blog site. Interest rates are low or negative all around the world. But the report said as much about expected equity returns as it did about bonds.
The report went on to say that the fund's real rate of return is expected to be 2.3% over the next 30 years. Let's scratch the surface here. To begin with let's assume the real return to bonds is 1% annually. Remember 30-year benchmark yields in Switzerland are negative; in Japan and Germany they are barely positive; and the US 30-year treasury is yielding around 2.5%. These yields are all nominal, so knock off half to one percentage point to calculate a real return to government bonds. Of course, buying corporate bonds yields a little extra above sovereign bonds, but only about one percentage point for the investment grade-type. All up 1% is probably not unfair for the bond portfolio.
Assuming the status quo 60% allocation to equites and the remaining 40% of funds allocated to bonds, this means that the bond portfolio will contribute 0.4% to the Oil Fund's real return (40% weight multiplied by 1% return). The remaining 1.9% is expected to be generated by the equities portfolio, which implies that equities broadly are expected to return 3.2% in real terms (because when multiplied by 60% weight this gives the required 1.9% contribution). Layer on our assumed inflation from above and we have deduced that the Norwegian report authors expect world shares to return around 4% annually looking out to 2046. Yes, this is low. No, this does not surprise us.
The corollary to such a low returning (or low "beta") environment is that each additional unit of outperformance (or "alpha") above the market return is proportionately more valuable to investors. A strategy which outperforms a lacklustre market place by emphasising downside risk protection and identifying a concentrated number of highly valuable but mispriced shares serves to deliver such an outcome. This has been the experience of our clients in both the Montgomery Global and Montaka Funds since their inception on 1 July, 2015, and we believe it will continue to be so for decades to come.