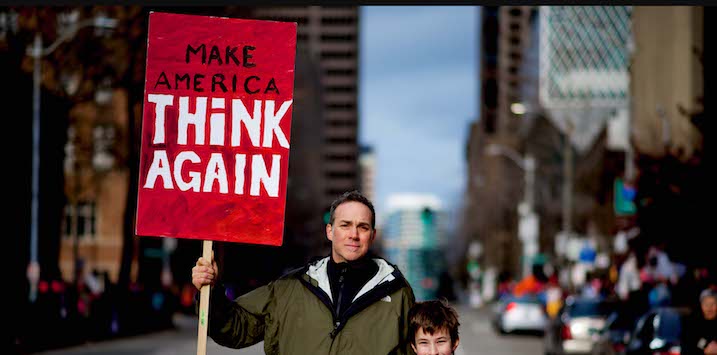 Here's what the tariff impact looks like
President Trump's trade war with China has been in full swing for over a year now, with no resolution in sight. While Trump boasts that tariffs are good for the U.S. because the Customs and Border Protection has collected billions in revenue "from China" and U.S. consumers haven't faced higher prices (yet), the reality for many companies at the ground level is very different.
Dorman Products (Dorman), which reported disappointing second quarter results this week, provides an example of the negative impact of Trump's trade policies.
Dorman is a U.S. automotive parts supplier that designs, sources and distributes automotive and heavy-duty replacement parts to U.S. auto parts retailers and dealers. The company sources over 70 per cent of its products from foreign countries and the largest portion from China, leaving it vulnerable to Trump's tariffs. We estimate that a substantial majority of Dorman's imports from China are subject to the 10 per cent tariffs that were imposed in September 2018 and subsequently increased to 25 per cent in May 2019. Management expected to mitigate the impact of 10 per cent tariffs through price increases to its customers, but the 25 per cent tariffs will present a much greater challenge to mitigate.

Source: Company filings, MGIM estimates
The negative impacts of the 10 per cent tariffs since September 2018 can be clearly seen in Dorman's recent quarterly results. Revenue, which had been decelerating for several quarters, jumped up in the third and fourth quarters of 2018 as the company passed on the tariff costs to customers. However, gross and operating margins have compressed as Dorman could only pass on the dollar cost of the tariffs rather than the full margin cost. The 500-basis point decline in gross margin in the latest quarter, during which the tariffs were raised to 25 per cent, suggest the margin pain will be even greater in the second half of 2019. Considering that four customers account for over 60 per cent of Dorman's net sales, we believe it is highly unlikely that Dorman can pass on the full 25 per cent tariff cost and would need to absorb a portion of the cost.
The other misperception to note is that the tariffs have allowed Dorman to mask deteriorating organic revenue growth. We estimate that without the 10 per cent tariff pass-through, underlying organic revenue growth would be trending in the low single-digit range at best, and potentially even negative in the most recent quarter depending on how much of the 25 per cent tariff hike was passed through. This coincided with management commentary that called out unanticipated softness in end-market demand from the dealer/professional channel, which was a new development during the quarter.
Montaka continues to be short Dorman Products as we believe weak end-market demand coupled with already-limited pricing power can only exacerbate the tariff pain for Dorman.
The Montaka Funds are short shares in Dorman. This article was prepared 01 August with the information we have today, and our view may change. It does not constitute formal advice or professional investment advice. If you wish to trade Dorman you should seek financial advice.