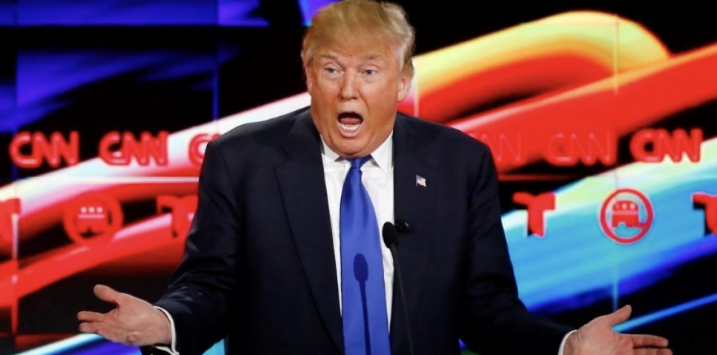 Here's the real news: Trump has been 'great' for US media businesses
Much ink has been spilled over the U.S. Presidential Election, and the unexpected victory of Donald Trump. Although there are endless opinions on Trump that span the entire political spectrum, one thing is clear: the election process and Trump's win have been an undeniable boon for news organisations, which have enjoyed a massive boost in subscriber numbers.
Let's consider the impact of what's been dubbed "the Trump effect" on cable news companies. After hitting a 21st-century peak in average primetime viewership in 2008, the three cable news channels saw their average primetime viewership fall by a third by 2014. However, after Trump announced he was running for President in June 2015, these cable companies have experienced a resurgence. Primetime viewership for the three main cable channels in the U.S. grew by 8% in 2015.
The unorthodox campaign Trump ran in the lead-up to the election, and his anti-establishment rhetoric, resonated with many voters, in addition to outraging others. Regardless of the impact, many tuned into the news at higher rates than before the election in order to stay abreast of election developments.
It's not just the cable companies, however, that are benefitting – newspapers such as the New York Times (NYT) have received a huge bump in subscribers. The NYT added 276k net new digital subscribers in the fourth quarter of 2016, during which the U.S. Presidential Election occurred. To put this increase into context, that's more net new subscribers in one quarter for the NYT than what was added in the whole of 2013 and 2014 combined. The NYT saw an increase of around 132k paid subscriptions to its print and digital editions between the November 8 election and November 26 (a roughly two-and-a-half-week period). NYT spokeswoman Eileen Murphy highlighted that that increase "represents a dramatic rate of growth" – no less than 10 times the increase of the previous corresponding period! The Wall Street Journal also saw a 300% boost in new subscribers on November 9, the day following the election.
There is somewhat of an irony here, given Trump's numerous attacks on the media, lambasting them for reporting "fake news". So far, the executives at these media companies will be counting their blessings for the Trump effect's impact on their business performance.