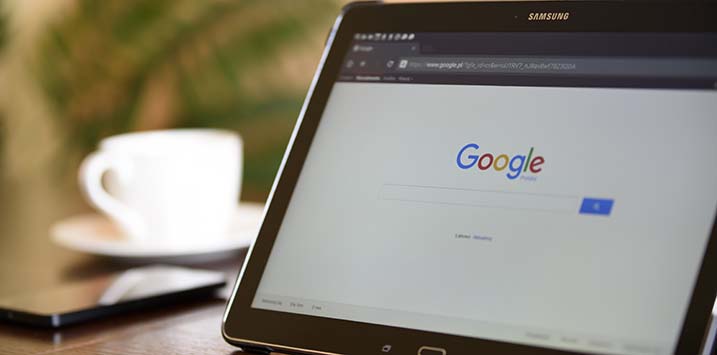 Google's galactic universe of game changers (Part I)
Google was renamed Alphabet in 2015, with co-founder Larry Page eloquently articulating why one of the most recognised brands in the world (Google) adopted a word more commonly associated with Sesame Street (Alphabet).
"We liked the name Alphabet because it means a collection of letters that represent language, one of humanity's most important innovations, and is the core of how we index with Google search! We also like that it means alpha‑bet (Alpha is investment return above benchmark), which we strive for!" Larry Page (Alphabet co-founder)
Clearly the latter part of Mr Page's ambition resonates with us and likely many readers as well (generating alpha), however less clear to many is Alphabet ambitions beyond its core online advertising franchise. Having observed the business for several years, there appears to be a common thread running through its strategic vision and execution across the markets it enters and operates. It's not a unique view that Alphabet has been a disruptive force in online digital advertising, having completely changed the basis of competition within that industry over the last approximately 20 years. However, it may come as a surprise that this is not a one-off, with several similar examples visible within Alphabet's portfolio, at varying stages of development.
At a high level, one may make the observation that Alphabet consistently gives away its infrastructure for free, in order to attract users/developers/partners to its platform, where it extracts rents in parallel to often offering its own competing products. We have identified several examples of Alphabet operating under this framework and we outline them below:
Online digital advertising
The platform strategy is most clearly observed in "Google Search" which is the infrastructure that Alphabet makes available to the public for free, but charges advertisers to have their websites associated with desired words / phrases. Advertisers can only buy these keyword associations directly from Google via auctions through "Google Ads," Alphabet's online advertising platform.
In addition to Search results, Alphabet facilitates advertising on 3rd party websites and apps (aka publishers / content owners) who make space available on their user-interfaces for advertisements (banner / display / video ads). Google is extremely dominant in this space and reportedly holds "at least 70 per cent market share" in 3rd party ad inventory according to the Wall Street Journal. This inventory is placed on various ad marketplaces where advertisers' bids are matched against ad inventory on Google's "Ad Exchange" (aka AdX), which is the world's largest marketplace with around 50 per cent global market share and also offers non-Alphabet backed ad inventory as well.
Essentially Alphabet has established itself as a gatekeeper at every layer between consumers (the Google sites), advertisers (ad market places) and websites (ad inventory pipe) while retaining a strong customer relationships and deep data pools of their behaviours / preferences.
While this business has received significant press and regulatory scrutiny Alphabet maintains that "digital advertising is an increasingly crowded field…competition has increased choice and helped reduce internet advertising prices, lowering costs for merchants and consumers."
Android operating system
Alphabet gives away its Android infrastructure (open source software) which now holds the largest mobile installed base in the world with more than 2 billion Monthly Active Users (MAUs). Alphabet's monetisation engine is the Play Store platform where developers pay 15-30 per cent commission on apps sold. Alphabet also monetises advertising tied to mobile web apps (Chrome, Search, Maps, YouTube, etc) which generally come pre-installed on Android devices.
Alphabet also produces its own handsets (Nexus) but is not a significant focus, with Samsung, LG, etc fulfilling the supplier role in the value chain adjacent to Alphabet's platform. The Google Play Store has around 2.8 million apps available for download.
Cloud computing
Google Cloud Platform (GCP) holds the number three position in cloud behind Amazon (AWS) and Microsoft (Azure). Given the lead and vast, global infrastructure base AWS / Azure have, GCP appears to be using its infrastructure offering as a loss leader with multiple reports that GCP is pricing at levels AWS / Azure won't compete (not worth it). This is unsurprising given Alphabet's possible strategy of giving away infrastructure and focusing on the platform layer.
Perhaps the clearest indication of Alphabet's platform strategy in cloud came in mid-July at its virtual "Cloud Next 2020″ event, when it announced its flagship cloud data warehouse engine, BigQuery Omni (security, AI, analytics, ML, etc) would be made available on any cloud infrastructure including AWS / Azure. Interestingly, Big Query Omni is the major competitor to Snowflake (SNOW), the recent, high profile, Silicon Valley IPO that Warren Buffet invested in.
In part II of this series we will look at four more areas that Alphabet is putting this platform strategy to work, namely TV advertising, autonomous driving (Waymo), eCommerce and home automation.
At Montaka Global, we aim to focus our expert deep sector and market knowledge on selecting excellent businesses that are long-term winners coupled with robust valuation discipline. Alphabet firmly fits within these parameters.
Montaka owns shares in Alphabet. This article was prepared 12 October with the information we have today, and our view may change. It does not constitute formal advice or professional investment advice. If you wish to trade Alphabet you should seek financial advice.