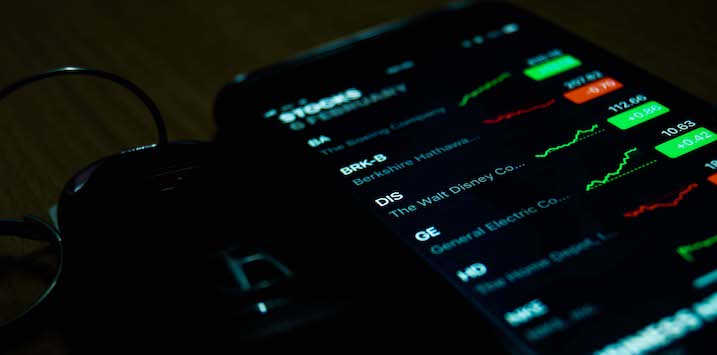 Equity market risk remains elevated
Earnings season for the first calendar quarter is underway and we are observing a large number of strange disconnects between stock prices and business fundamentals. We show three examples below and conclude that equity market risk remains elevated. Investor caution remains the order of the day, in our view.
Example 1 – Alphabet (NASDAQ: GOOGL)
In Google Search and Other, the key segment which drives nearly three quarters of Google's core advertising business, growth was strong in the first two months of the quarter, followed by a "mid-teens percentage decline year-on-year" in March.
CFO Ruth Porat went on to say: "We anticipate that the second quarter will be a difficult one for our advertising business…"
At the time of writing, GOOGL stock price was back to its levels at the beginning of the calendar year – a time when Google advertising revenue growth expectations were in the high-teens percentage year-on-year.
Example 2 – Dorman Products (NASDAQ: DORM)
DORM is a US-based supplier of replacement parts and fasteners for passenger cars, light trucks, and heavy-duty trucks in the automotive aftermarket industry.
DORM reported better-than-expected revenue growth of +5.7 per cent year-on-year with the help of an acquisition that was completed at the beginning of the quarter (a relatively poor source of growth, in our view).
Implicit in DORM's commentary was disclosure of revenues declining high-teens percentage year-on-year commencing in late March.
And yet, DORM stock price is back to where it was three months ago when guided 2020 revenue growth was +5-8 per cent year-on-year.
Example 3 – Chipotle Mexican Grill (NYSE: CMG)
CMG operates around 2,600 restaurants in the US, many of which have been disrupted by the COVID-19 lock-downs.
As disclosed by the company for Q1: "Cadence of monthly comparable restaurant sales during the quarter was: January +12.1 per cent, February +17.1 per cent (including 4.3 per cent benefit of leap day), and March -16.0 per cent. Comparable restaurant sales troughed at -35.0 per cent during the week ending 29 March 29 and have improved in April with the past week, adjusted for Easter, being down in the high teens."
And yet, CMG stock is nearly back to it all time highs when its 2020 guidance was for mid-single digit comparable restaurant sales growth.
The divergence between 2021 EBITDA expectations (shown in red below) and CMG's stock price (shown in white below) is particularly stark.
CMG: earnings expectations (red) versus stock price (white)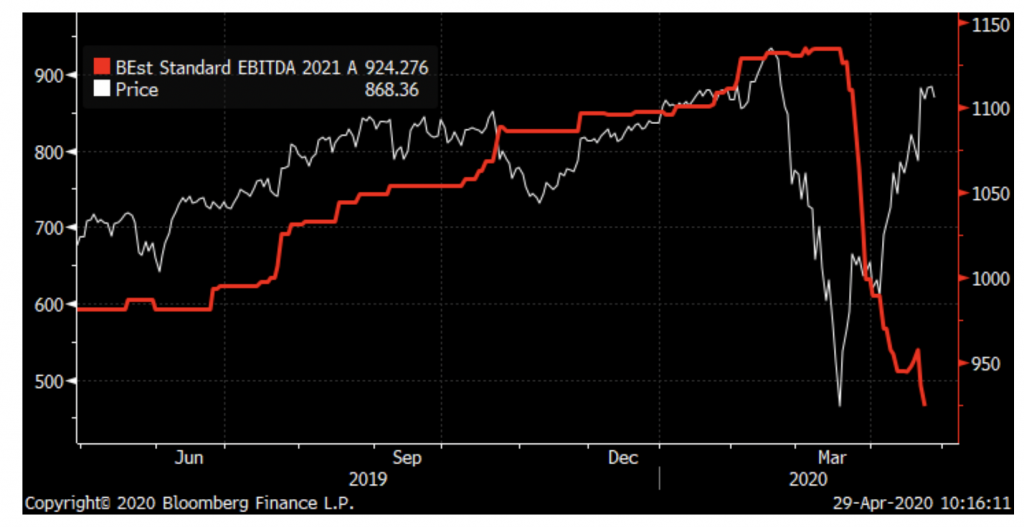 Source: Bloomberg
The Montgomery Global Funds and Montaka own shares in GOOGL and are short DORM and CMG. This article was prepared 29 April with the information we have today, and our view may change. It does not constitute formal advice or professional investment advice. If you wish to trade these companies you should seek financial advice.