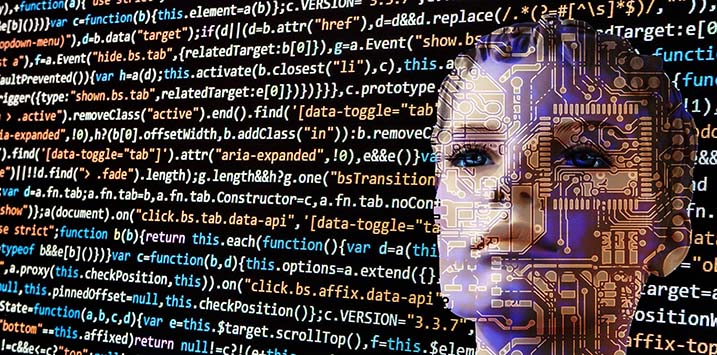 Enterprise cloud cruising – what's next for software migrations (Part II)
In Part I of this series we explored enterprise digital transformations and some of the least penetrated software applications that are just beginning their shift to cloud solutions. We highlighted Enterprise Resource Planning (ERP) and Supply Chain Management (SCM) as particularity attractive software verticals in this regard, and today we will explore them further.
Within the ERP market, German software business, SAP has the largest piece of the market with approximately 22 per cent share. Given only around 40 per cent of these workloads are in the cloud, the remaining approximately 60 per cent could see a 2-3x revenue pickup for SAP as customers migrate (as discussed in Part I of this series).
ERP Market Share by Revenue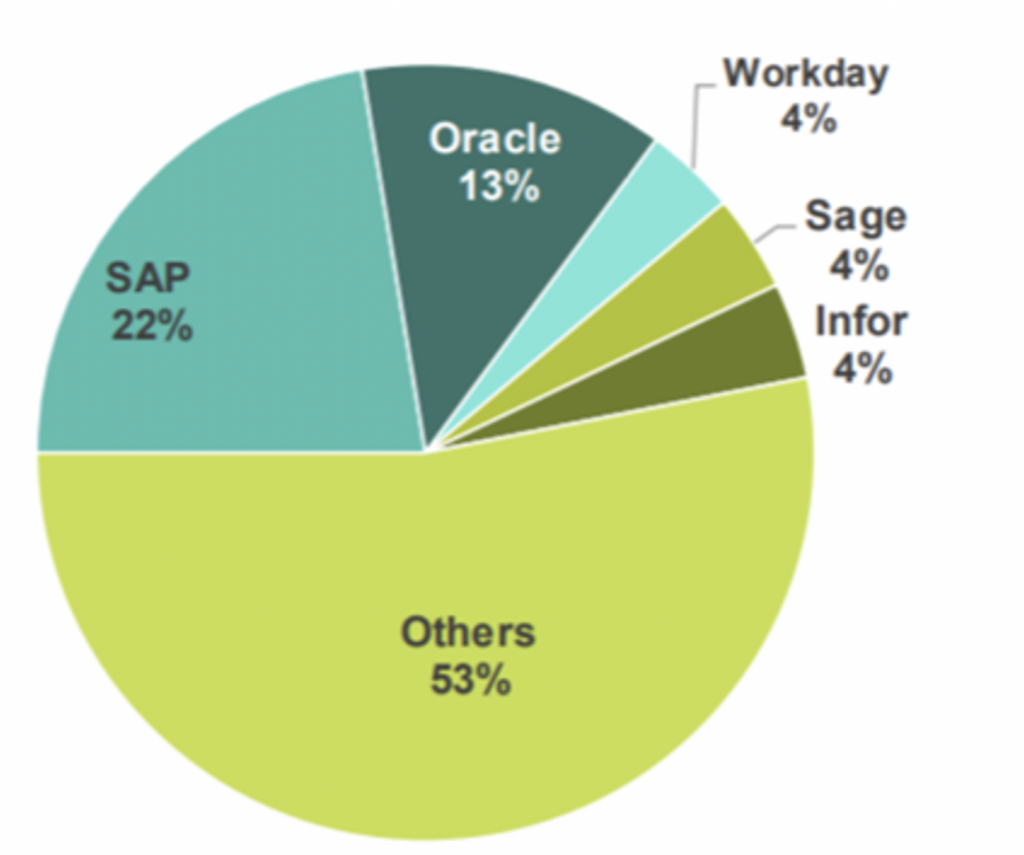 Source: Gartner, IDC, Bernstein
Additionally, SAP is the market leader in SCM software as well, which is very favourably positioned in a post pandemic world as companies and countries look to diversify and internalize supply chains, as tensions particularity with China, spurs demand across the world.
SCM Market Share by Revenue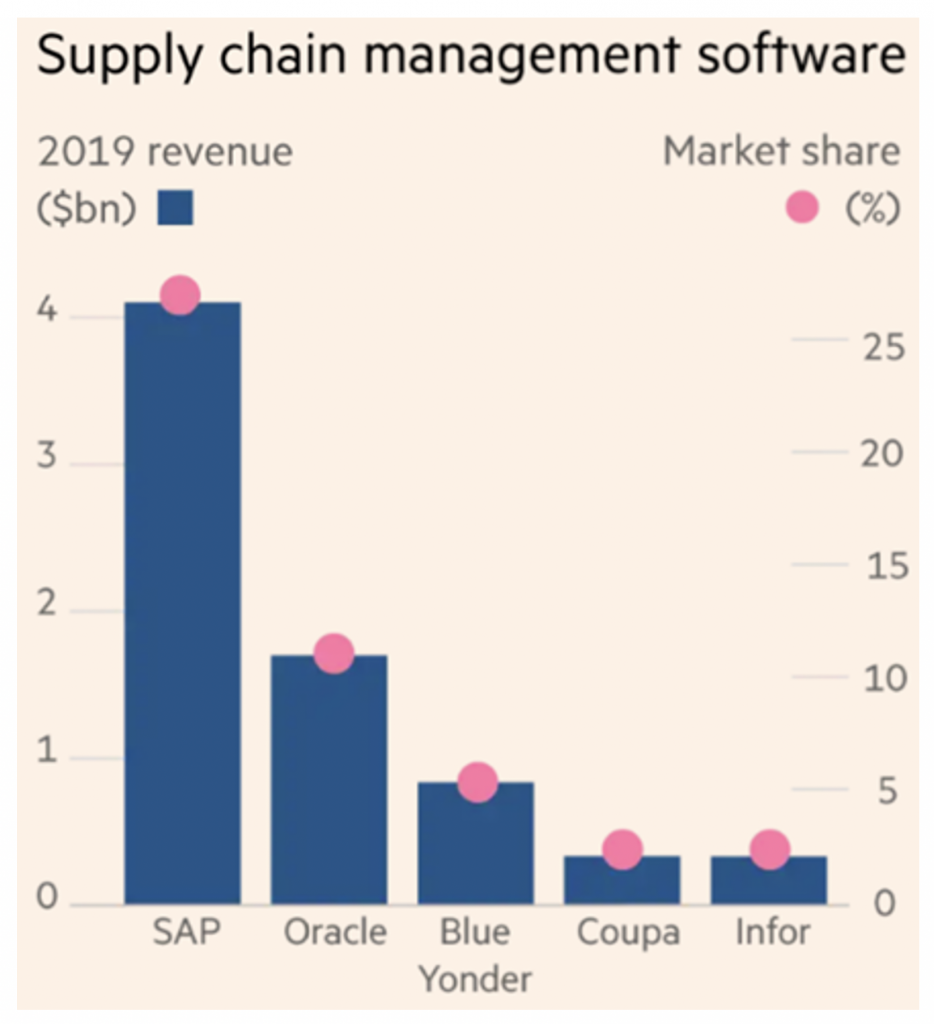 Source: Financial Times
It is estimated that ERP and SCM represent more than 50 per cent of SAP's total revenue according to Bernstein. Given around 70 per cent of these revenues are on-premises, implies that as these workloads migrate to the cloud, SAP could pick-up 2-3x the amount of revenue customers are currently paying. If this were to happen it would result in SAP's entire revenue base doubling, without factoring in any price increases or additional services sold into the customer base.
This may sound astounding, but it is not the first time we have stood at the edge a secular shift to the cloud, in fact Adobe and Microsoft have been going through this transition for several years. More interestingly however, is the number of times the market fails to understand the enormous, structural, revenue growth tailwind on-premises to cloud drives and severely underestimates it.
In fact, as the migration kicks off, revenue often decelerates as the vendor exchanges large, lumpy, upfront license sales, for high quality, recurring revenue streams, which can lead to proclamations that the vendor is losing market share and failing. Ultimately however, for a successful execution, the market heuristic is proved incorrect and the company is ascribed a significantly higher multiple. Additionally, as we have observed with Adobe and Microsoft, the long-term, structural cloud growth underlying the businesses, repeatedly confounds the market which consistently underestimates it, creating a further value inflection.
At Montaka Global, we believe in owning the long-term winners in attractive markets, while they remain undervalued. We believe both SAP and Microsoft clear these hurdles comfortably and look forward to carefully monitoring their trajectory for many years to come.
You can read Part I here: Enterprise cloud cruising – what's next for software migrations (Part I)
The Montgomery Global Funds and Montaka own shares in Microsoft and SAP. This article was prepared 10 September with the information we have today, and our view may change. It does not constitute formal advice or professional investment advice. If you wish to trade Microsoft or SAP you should seek financial advice.