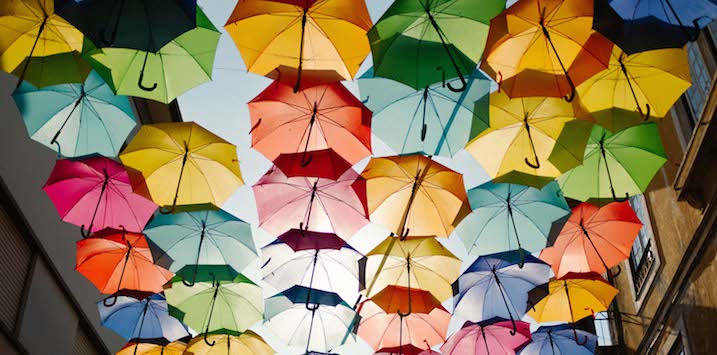 Downside Protection, Without Upside Reduction
Global equity investors were certainly tested during the December quarter of calendar 2018 (4Q18). Over this three-month period, the Global Equity Market, as represented by the MSCI World Net Total Return Index in Australian dollar terms, declined by 11.0 per cent.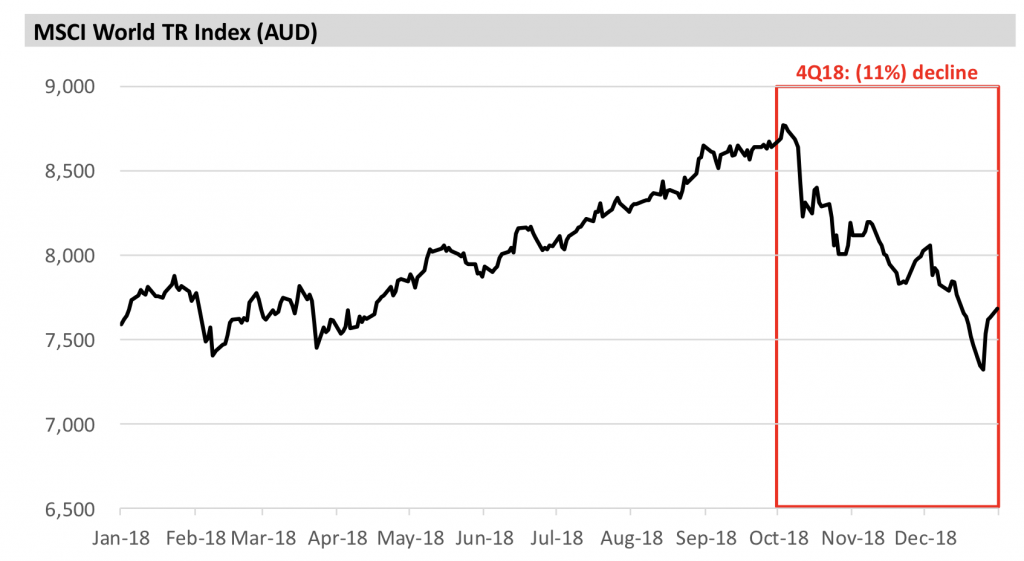 Source: Bloomberg
Our Montaka strategy seeks to significantly protect the downside in market conditions such as those in which we recently found ourselves. As shown below, Montaka declined by 6.1 per cent, net of fees, over the December quarter – representing roughly half the decline of the Global Equity Market.
Our Montaka strategy includes a portfolio of short positions in global businesses we identify as being structurally challenged, misperceived and overvalued. In periods of market decline, these positions often generate profits to help cushion any declines in Montaka's long portfolio.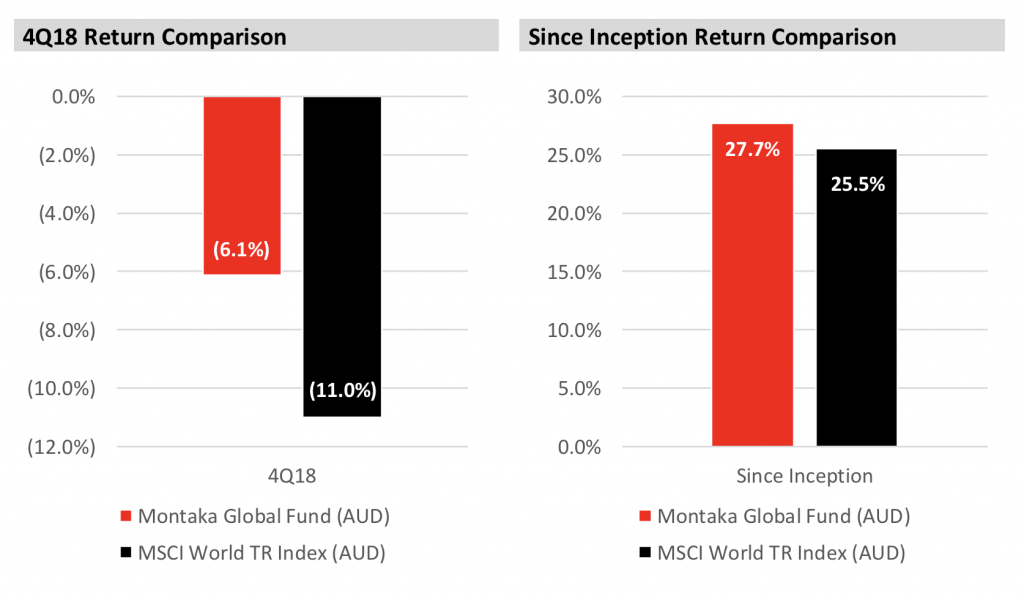 Note: Montaka returns shown are net of fees
Source: MGIM
Importantly, however, our Montaka strategy has not forgone the upside in strong market conditions. Shown above are Montaka's returns since inception three-and-a-half years ago of 27.7 per cent, net of fees. This is higher than the 25.5 per cent return delivered by the Global Equity Market. We call this: downside-protection, without upside-reduction.