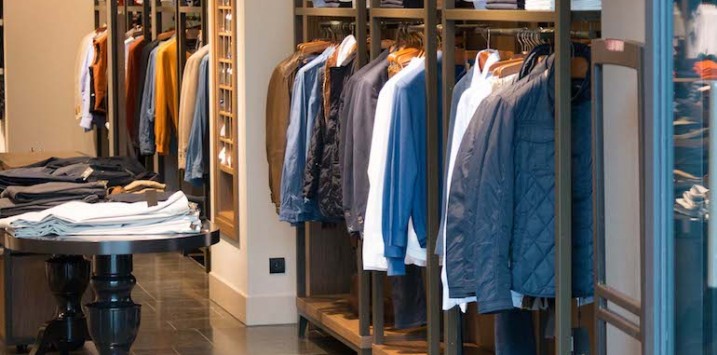 Doing it tough in Aussie retail
Spare a thought for those in the business of brick-and-mortar retail in Australia. While never easy at the best of times, life is about to get a lot more challenging. From increasing costs of new distribution models, to slowing consumer demand: it's a double-whammy of headwinds that have only just begun.
First on cost pressures. Typically, retailers would be worried about wage inflation and the associated expense of keeping sales attendants on the floor. But this probably won't be an issue in Australia. (Sorry workers).
Instead, it's the incremental cost of distributing online – a model that is now universally demanded by consumers – that is reducing profitability. And it's not just the technology investments that are required to build and maintain an e-commerce website, app and data management system. It's the incremental cost of shipping – which consumers are demanding becomes faster and faster.
Now, if you're shipping small, compact, high-value items to your customers, then these additional shipping costs will be small and manageable. But if you're shipping low-value items; or big and bulky items to customers, then these additional costs can materially impair profit margins.
"Omnichannel" retailers now have the worst of both worlds. They bear the fixed costs of operating brick and mortar stores; and then also the additional variable costs associated with shipping and delivery. And all of this is in competition with Amazon – an online native which has built a massive distribution platform with eye-watering scale.
As if this were not headwind enough, the Australian consumer will likely only weaken over the coming months and years. And a weakening consumer will naturally translate into slowing sales for retailers – particularly those that sell discretionary items. Housing prices in major cities such as Sydney and Melbourne have started to fall. As a result, owners of Australian property will naturally feel less wealthy and less optimistic about the future. Furthermore, it is no secret that a significant amount of consumption was being funded with mortgage refinancing at higher property valuations. Think of your neighbour who recently drew down another $100 thousand in borrowings to fund the renovations. These won't happen in a declining property price environment.
And then there are mortgage rates which are experiencing upward pressure. Why? Because a significant portion of the Australian banking system is financed offshore – particularly from the United States. And interest rates in the US have started to rise now that its economy is operating above its capacity. Following President Trump's enormous tax cuts nearly one year ago, the trajectory from here is most likely up further. And this is bad news for Australian borrowers.
As Australian mortgage rates raise, the disposable incomes of typical Australian households fall. Indeed, take a look at the Australian household savings rate recently. It has plummeted to approximately zero.
All of this says that Australian brick and mortar retailers will be doing it tough for some time. It's a one-two punch in the guts from technology disruption – resulting in higher distribution costs – and a weakening Australian consumer – from the property turndown. And this is likely the best-case scenario. You see if retailers suffer too much, they will be forced to reduce headcount and potentially close stores. And businesses reducing investment and employment en masse typically leads to recessions. And a recession would only exacerbate the decline in many property markets and the weakening Australian consumer. This is a much worse scenario. But it is a possible scenario. Here's hoping this is not where we end up.
Have the troubles for those in the business of brick-and-mortar retail in Australia only just begun?
Click To Tweet