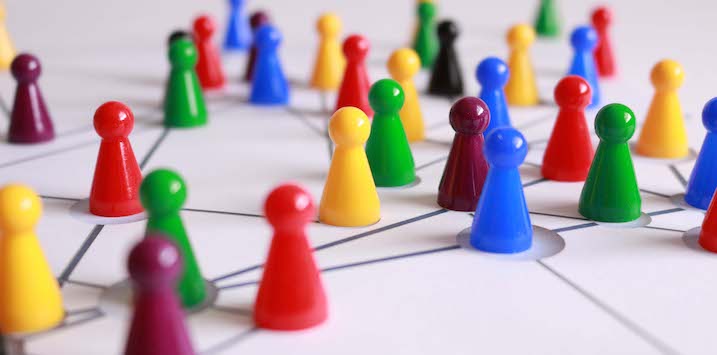 Does Uber Benefit from Network Effects?
Much has been written about Uber recently, with the company having recently made its stock market debut. The business is polarising, with bulls and bears both making interesting arguments for and against the company as an investment.
One aspect of the bull case for Uber involves the presence of network effects that suggest a level of defensibility for the business, as well as optionality around new revenue opportunities in the future. But do these network effects exist, and if so, how strong are they?
If we start with the definition of network effects, it refers to a situation where as a network gains users, that network becomes more valuable to all users. A well-referenced example of a network is that of the telephone. The very first telephone had basically no utility until a second telephone came into existence –that way a call could be made. As telephones proliferated, all users had more options of people they were able to contact, and the value of the network increased.
One theory is that network effects follow Metcalfe's law, whereby the network effects are proportional to the square of the number of users in that network, n2. The below chart shows that as users are added to the platform, the value of the platform grows.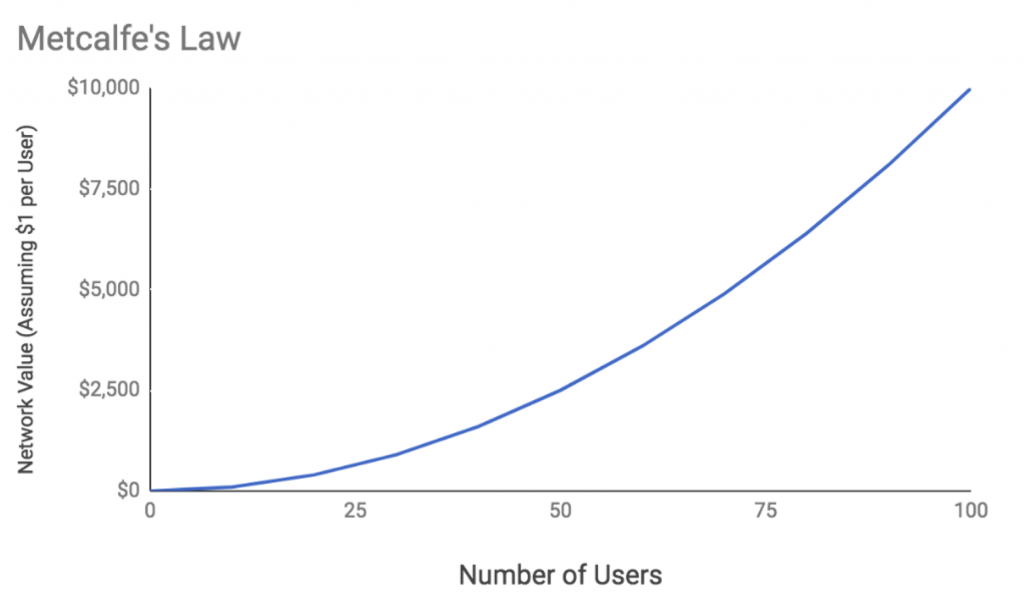 Source: Medium
In the case of Uber, the network is comprised of riders (demand) and drivers (supply). The question I would pose to readers is the following: Does Uber benefit from network effects and follow Metcalfe's law?
A follow up post will provide further thoughts around this topic.