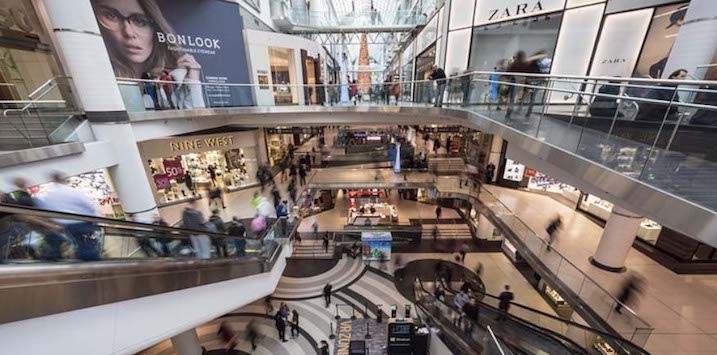 Destination Shopping
Malls were a very handy invention, allowing motorised shoppers to visit one location for all their retail desires. Yet as the internet keeps providing easier ways to get all your needs at the one place from the comfort of home, we wonder what will happen to the humble mall?
We've explored the Amazon-effect on malls before (see here and here). The company is doing all it can to control the final mile to the customer, which includes building massive warehouses, trialling drones, patenting warehouse airships and opening its own network of stores. And now the company that forced the closure of large shopping centres is starting to build on the land where they once stood. To the victor goes the spoils.  
But humans are (still) social creatures, and while Amazon competes aggressively on price and convenience, it is harder to replicate experiences. So in order to continue attracting foot traffic, local malls must focus on becoming a must-visit destination for customers.
We are seeing this trend emerge locally. Westfield is seeking to create amazing experiences for customers at its flagship stores. As noted in their half year conference call, they are adding food, leisure and entertainment to the retail mix, as well as introducing new concepts which incorporate technology into the physical shopping experience. David Jones is also investing in its food offering as it aims to become a mini market with in-store dining. The store wants to create a journey for consumers through nine "immersive worlds" of food.  
So consumers and investors will be considering the same question in the coming years – If you could get what you want, when you wanted, at the cheapest price, why would you visit your local mall? Customers vote with their feet, and if your mall isn't providing an amazing experience, it may very well be repurposed by its better equipped online rivals.