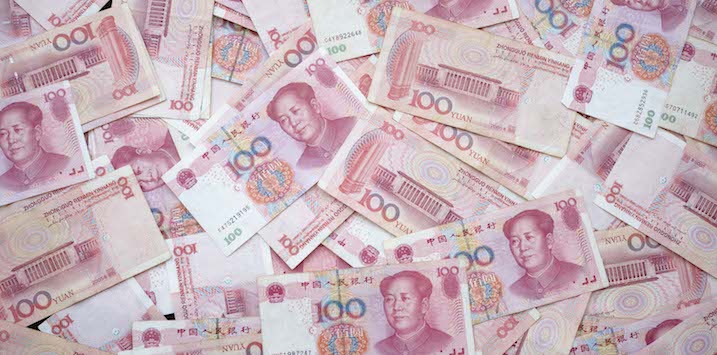 Currency Manipulation Enters the Trade War Arena
After declining to sanction China for manipulating its currency as recently as May, Donald Trump and the United States Treasury department have now formally labelled China a currency manipulator. It is the latest retaliation in the US-China trade war, in response to Trump's proposal of another round of tariffs on the remainder of untaxed Chinese imports. The Chinese central bank has allowed the Yuan to sink since the dispute escalated in mid-2018, to this week cross the symbolic 7 per dollar level for the first time in more than a decade.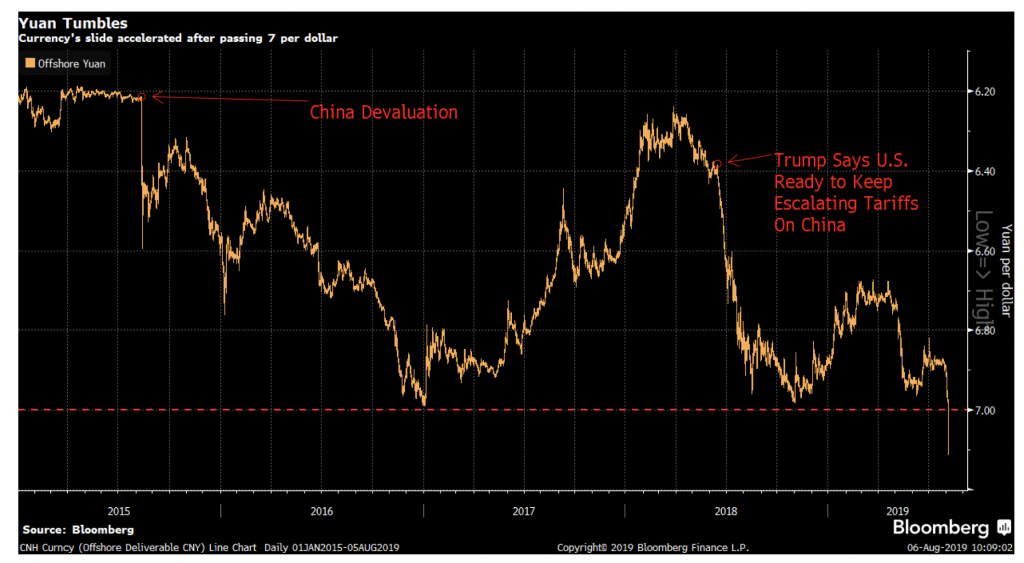 Source: Bloomberg
Treasury Secretary Steven Mnuchin "will engage with the International Monetary Fund to eliminate the unfair competitive advantage created by China's latest actions," the department said in a statement Monday. China has not been on America's currency blacklist since 1994, but Trump has called for the Fed to act.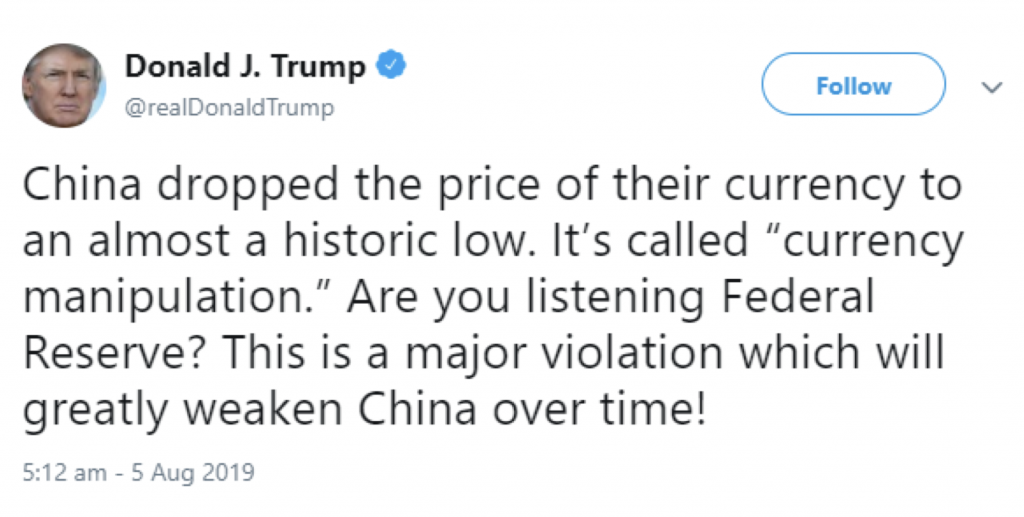 Devaluing one's currency has several near-term implications. Since every US Dollar now buys more Chinese Yuan, exports from China are effectively cheaper. This is especially true in China's case, where their currency is pegged to the US Dollar, rather than having a floating exchange rate like developed Western economies. Naturally this neutralises some of the impact of tariffs going forward, making it easier for Chinese businesses to continue exporting to the US. "The fact that they have now stopped defending 7 against the dollar suggests that they have all but abandoned hopes for a trade deal with the US," said Julian Evans-Pritchard, senior China economist at Capital Economics.
Financial markets were particularly volatile upon hearing the news. More than $700 billion was wiped from the value of US equities on Monday as all but 11 companies in the S&P 500 traded lower. S&P 500 futures fell by over 1 per cent; the US 10-year Treasury yield dropped to its lowest in almost 3 years. Meanwhile, the Cboe Volatility Index jumped up 40 per cent.
What becomes clear is how uncertain the future is. Trump and Xi both have the power to flip global financial markets on their heads, hurting consumers both home and abroad. While their next moves are impossible to anticipate, the ongoing trade war question remains: how much pain can each side endure?