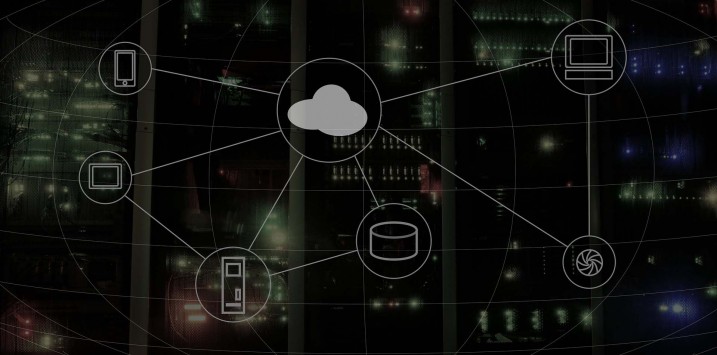 Could the slow moving database market get disrupted?
Oracle is the dominant player in on-premise databases, with a market share of around 43 per cent, about twice that of Microsoft's SQL (23 per cent) followed by IBM (14 per cent) and SAP (8 per cent).
Oracle's large footprint gives it a stable, support-revenue base given the critical nature of the database product, however it is a lumpy cash flow stream tied to license sales (on-premises) versus subscription revenues (cloud). While Oracle is the dominant database for most legacy enterprise IT systems, it's weaker market position and late entry into cloud, has been the primary driver for it slowly losing overall market share, as workloads move into the cloud.
On-Premises Database Market Share 
Source: IDC, Bloomberg
While Oracle is expected to maintain the top spot in on-premises databases for several years, rising competition from Microsoft (Azure SQL) and Amazon (AWS) have led to the pair dominating the cloud database market (64 per cent share combined). Microsoft's hybrid cloud offering has proved particularly powerful for shifting its own, large legacy footprint of customers off-premises and into its cloud products. In fact, Microsoft holds 58 per cent of the cloud database market versus 9 per cent for Oracle, a significant mismatch relative to their relative incumbant positions with on-premises enterprise customers.
As digital transformation trends accelerate and customers increasingly look for distributed, cloud-based solutions, Oracle will need to develop a competitive offering in order to move its large, incumbent pool of database installations to the cloud. If it fails to meet customer demand, it will likely continue slowly losing share, as customers are increasingly presented with disruptive, cloud-based options from competitors.
Cloud Database Market Share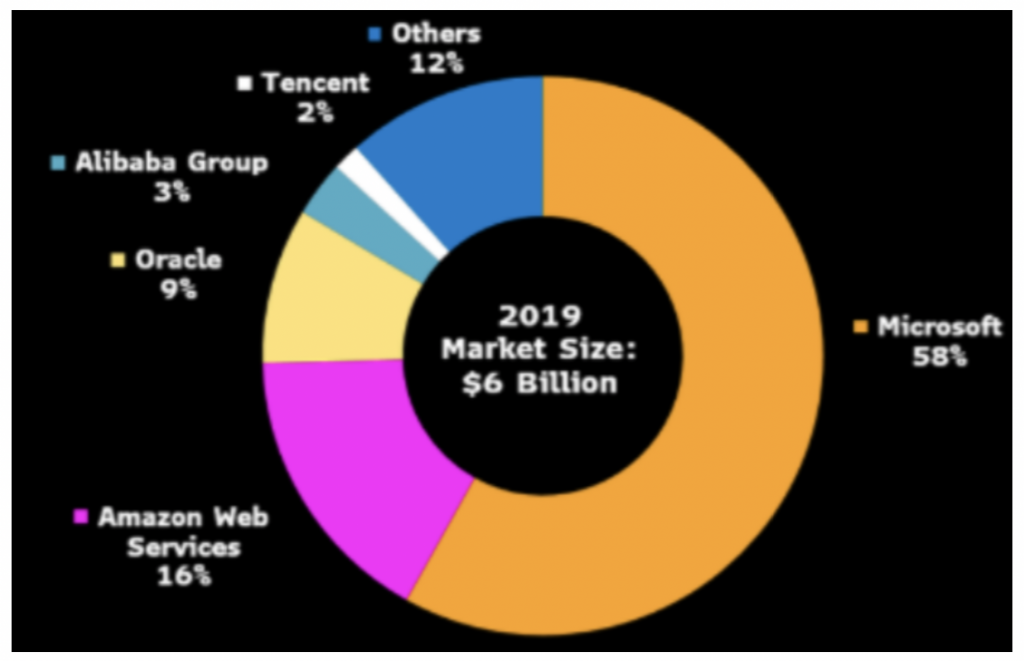 Source: IDC, Bloomberg