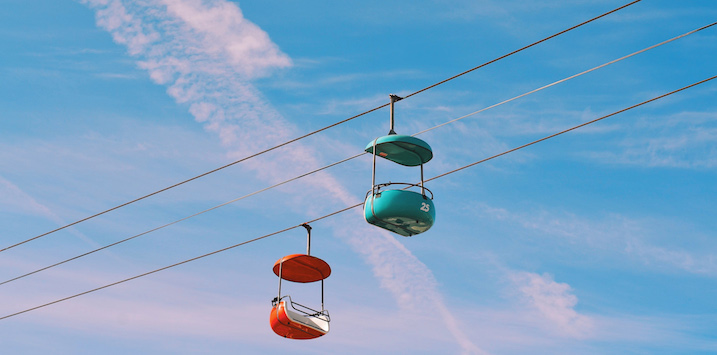 Companies the Polen Capital Global Small and Mid Cap Fund bought and sold in the March quarter
As expected, during periods of heightened volatility and a shifting economic environment, we are refining the Portfolio opportunistically. This includes initiating positions in companies that have been unfairly punished by investment markets, and taking profits by trimming companies that have held up well and those that we believe have lower return expectations going forward.
Over the March 23 quarter, the Polen Capital Global Small and Mid Cap Fund initiated one new position and sold out of five existing positions.
Align Technology
We purchased Align Technology, a global medical device company best known for its "Invisalign" clear orthodontic aligners, having created the clear aligner category in 1999.
Since that time, it has been a disruptor of the traditional use of wire and bracket braces to straighten teeth and treat malocclusions. While it is leader in the clear aligner category with roughly 85-90 per cent market share, its bigger competition is taking market share from wire and brackets and on that measure, it only has 10-15 per cent share of the overall teeth straightening market. Over time, through innovation and vertical integration, the company has evolved to be able to treat over 90 per cent of all cases. Further, it has done a great job deepening relationships with orthodontists and general practitioner dentists over time. All in all, we believe this is a business with a durable competitive advantage, operating in a large, growing and very attractive industry, led by a proven and long-term oriented management team, with a very long runway ahead of it to grow and compound at very attractive rates.
Azenta
We sold out of Azenta, a company we bought in June 2022. We originally purchased Azenta believing it could grow organically at a high-teens rate per annum, expand operating margins, and deploy its $2.5 billion of cash opportunistically in either mergers and acquisitions (M&A) or share buybacks. Cash represented well over 50 per cent of the company's market capitalisation at the time. It was our view that we had bought a company that was misunderstood given the transition from a semiconductor company (Brooks Automation) to a life science company with great assets. Fundamental performance has been disappointing since our investment; the company pre-announced shortly after our initial purchase, blaming disruptions from China's lockdowns, and dismissed their Chief Operating Officer and a senior sales leader. In the ensuing quarters they reported organic revenue that disappointed with margins moving in the wrong direction. It's possible that the management team may fix the issues, however there are plenty of high-quality businesses with attractive valuations elsewhere and we are choosing to deploy the capital in companies where we have higher confidence in both management and a path to great returns.
Cochlear
Cochlear, the Australian world leader in the profound hearing loss market, is no doubt a high-quality company, but we did not believe that valuation was attractive enough to deliver a double digit return per annum, so we eliminated our holding. The company was trading at approximately 40 times 2024 estimated earnings for roughly 12 per cent earnings growth.
Kakaku.com
Kakaku.com, is a Japanese comparison shopping website which we had been re-evaluating for the past few quarters. We had concerns over the company's price comparison site which we previously viewed as mature but now view as in decline given increasing competition from the likes of Google, disruptions to the business during the COVID pandemic, and the company's poor execution in expanding into other adjacencies and developing a mobile-first approach.
Douzone Bizon
Our sale of Douzone Bizon, a company which develops and markets computer software, was driven by concerns around deteriorating fundamentals for the business and its ability to grow earnings at an attractive rate. The company had been experiencing higher levels of customer churn, elongated sales cycles, and increased wages and difficulty finding talent in recent years. Some of this is the result of COVID but we also believe there are structural issues which gives us lower confidence about the company's path forward. As a result, we opportunistically adjusted our existing positions over the quarter.
Altus Group and Tyler Technologies
We added to real estate software company Altus Group, reflecting our conviction in the fundamentals and attractiveness of the stock price, and Tyler Technologies, a software solutions business to the public sector, given our increased conviction in the company's competitive position and the increasing success it has had transitioning to the 'cloud'.
Dechra Pharmaceuticals
We increased our weight in European animal health care business, Dechra Pharmaceuticals. This is a great example of Polen Capital's investment horizon relative to many market participants. There is no doubt that margins will erode in the near-term due to investments in research and development and deployed capital to thoughtful acquisitions, but we believe both will deliver great returns in the future. We believe valuation was very reasonable for a company with a long and successful track record, so we added to our position.
Globant
Conversely, we trimmed our holding in Globant, which is a great business, but we are deploying capital where we believe the risk/reward opportunities are more compelling.
The Polen Capital Global Small and Mid Cap Fund own shares in Align Technology, Altus Group Tyler Technologies, Dechra Pharmaceuticals, Globant. This article was prepared 01 May 2023 with the information we have today, and our view may change. It does not constitute formal advice or professional investment advice. If you wish to trade these companies you should seek financial advice.
If you would like to learn more about the Polen Capital Global Small and Mid Cap Fund, please visit the fund's web page to learn more: Polen Capital Global Small and Mid Cap Fund
Past performance is not an indicator of future performance. Returns are not guaranteed and so the value of an investment may rise or fall.
This report has been prepared for the purpose of providing general information, without taking into account your particular objectives, financial circumstances or needs. You should obtain and consider a copy of the Product Disclosure Document ('PDS') relating to the Fund before making a decision to invest. The PDS and Target Market Determination ('TMD')  are available here: https://www.montinvest.com/our-funds/polen-capital-global-small-and-mid-cap-fund/and here: https://fundhost.com.au/  While the information in this document has been prepared with all reasonable care, neither Fundhost nor Montgomery makes any representation or warranty as to the accuracy or completeness of any statement in this document including any forecasts. Neither Fundhost nor Montgomery guarantees the performance of the Fund or the repayment of any investor's capital. To the extent permitted by law, neither Fundhost nor Montgomery, including their employees, consultants, advisers, officers or authorised representatives, are liable for any loss or damage arising as a result of reliance placed on the contents of this report. Past performance is not indicative of future performance.