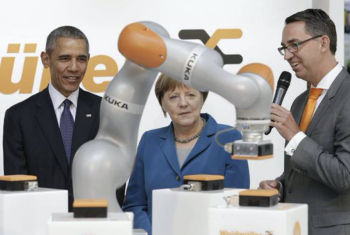 China's Outbound M&A Agenda
In late May 2016, Chinese appliance maker Midea Group launched a US$5 billion takeover offer for German robotics company Kuka AG. This is the latest move in a broader trend of Chinese companies engaging in offshore M&A. The below graphs from the Wall Street Journal highlight the spike in China outbound M&A as well as some of the notable examples of announced deals.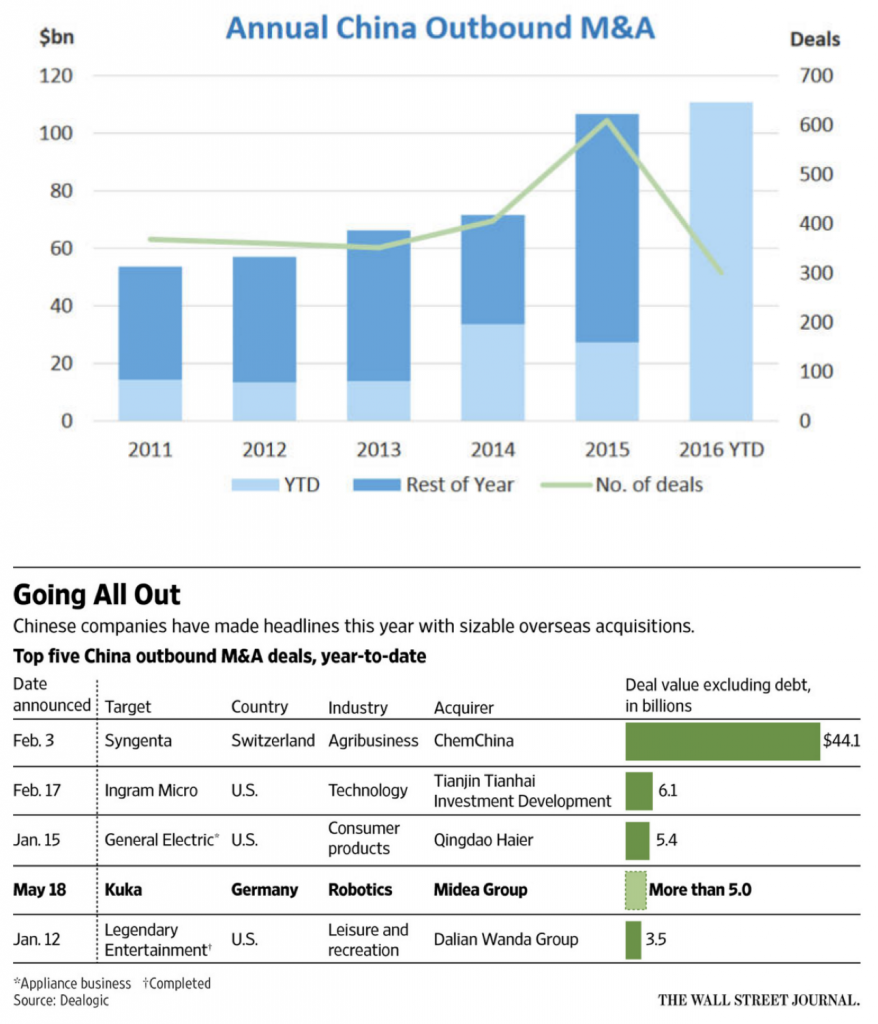 The motivations behind some of these deals are to acquire proprietary technologies that will enhance China's manufacturing capabilities, allowing Chinese companies to leapfrog the significant R&D expenditures that would otherwise be required to build these technologies in-house. Kuka, as one of the world's leading robot manufacturers, is a company with significant intellectual property over the industrial robots that are capable of automating manufacturing processes. In hindsight, this business would be a natural fit with the outbound M&A agenda of Chinese firms, given the growth in Chinese robotics demand.
According to the International Federation of Robotics (IFR), China is the largest market for industrial robotics, accounting for 27 per cent of the $32 billion global robotics market in 2014. China's robotics market is also growing at the fastest rate amongst global peers, supported by a relatively low robotic density rate. The robotic density rate refers to the number of robots per 10,000 employees. China has a robotic density of 33 units per 10,000 employees as of 2014 IFR data, a number roughly half the 66 global average robotic density.
It is perhaps interesting to observe that in the aftermath of the bid for Kuka, the German government has made attempts to coordinate an alternative European offer for Kuka, citing concerns about losing key German technology to China. It is unclear how this saga will unfold, but the pushback from the German government illustrates the growing unease towards China's recent outbound acquisition streak.
George Hadjia is a Research Analyst with Montgomery Global Investment Management. To invest with Montgomery domestically and globally, find out more.