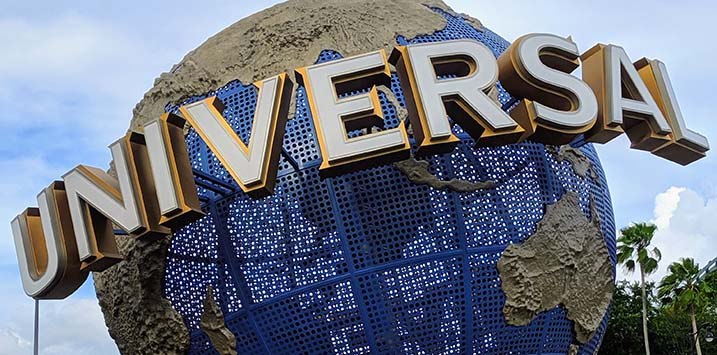 Catalyst for value: Vivendi
Over the weekend Vivendi (EPA: VIV) announced their plans to list Universal Music Group (UMG) and distribute 60 per cent of share capital to "reduce Vivendi's conglomerate discount." This corporate action comes as music to the ears (pun intended) of long-term investors in Vivendi which, by all-valuation heuristics, remained materially undervalued despite their ownership of some of the most privileged media assets in the world – especially UMG. You can read our case study on Vivendi here: Case Study: Vivendi
Whilst we have been happy owners Vivendi stock since 2018 and warmly welcome the positive news, this development provides us with an opportunity to reflect on "Sum-of-the-Parts" investments and "conglomerate discounts."
There are many conglomerates today that appear optically cheap when compared to similarly listed comparables of their private assets. Naspers the South African conglomerate, a great example as it owns a 31 per cent stake in Tencent (HKG: 700) as well as stakes in many high-growth international internet assets like Delivery Hero, mail.ru, iFood and PayU.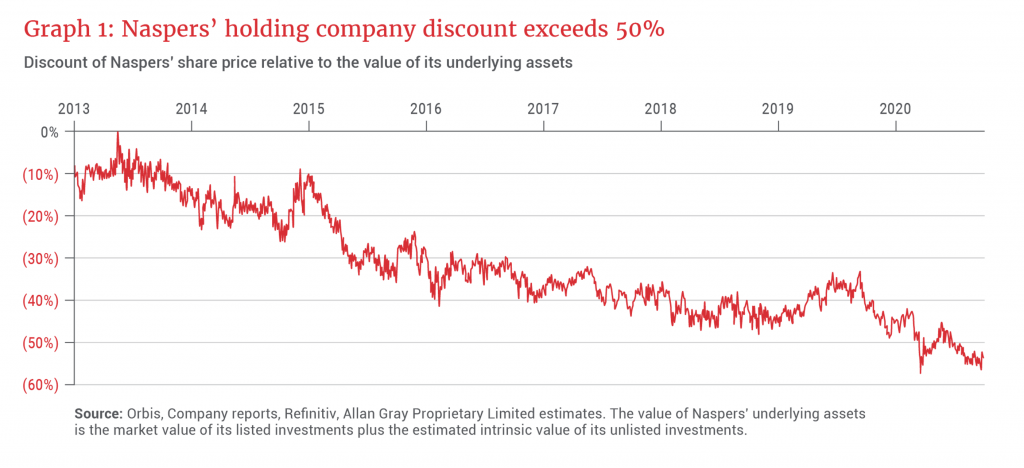 Source: Allan Gray
So why do conglomerate discounts exist?
Investors often prefer to invest directly in the attractive assets they are looking to gain exposure to. Similarly, discounts often arise because the market collectively believe that management cannot capture the intrinsic value of the assets they own for any sort of reason. For example, the discount may be equivalent to a tax liability that may arise following a restructuring transaction. In these scenarios, much like with Naspers, the discount will continue to exist unless the market can gain confidence that management will be able to narrow the gap.
Those observing Vivendi and its discount to intrinsic value would have been comforted by the 2019 sale of 10 per cent stake to Tencent valuing UMG at €30 billion. At the time, Vivendi's market cap was €30 billion, such that the value attributed to the remainder of its assets could be written down to nil to justify its price. Beyond demonstrating just how undervalued Vivendi was at the time, this transaction also signalled to us at Montaka that management would work to ensure that the value of their assets could be realised for shareholders, which lead credibility to our thesis and improved our conviction in the holding.
Whilst the proposal of the UMG spin-off transaction should prove to be positive for investors in Vivendi, we continue to believe the structural growth of music streaming and increasing global penetration of mobile phones positions UMG as a global winner with an irreplaceable catalogue of IP.
You can read Vivendi's press release at this link:
Vivendi will examine the distribution of 60% of UMG's share capital and its listing by the end of the year
Montaka owns shares in Vivendi and Tencent. This article was prepared 18 February with the information we have today, and our view may change. It does not constitute formal advice or professional investment advice. If you wish to trade these companies you should seek financial advice.