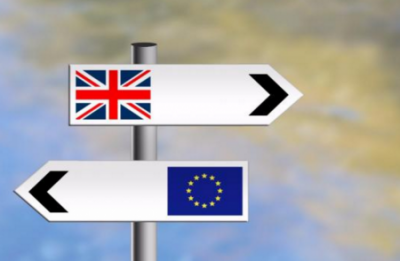 Brexit Hedge Paying Off
Last Friday was an historical day. In a surprise result last Friday, a majority of Britons backed the campaign to Leave the European Union. After 4 decades the UK will now embark on a 2-year journey towards formalising its independence from the European Union.
Unsurprisingly, the Brexit decision triggered a sell-off in equity markets around the world and the British Pound was hammered. The Montgomery Global Fund and Montaka funds were well prepared to protect the downside for our clients.
As I completed my blog post "Brexit Hedge" last Thursday afternoon the polls, totes and markets were backing a Remain win and the British Pound traded up to around US$1.50. By Friday morning Sydney time this had changed dramatically. First votes were being counted and it was becoming clearer that Leave was on a path to victory. The British Pound reacted quickly and dropped quickly to around $1.35, a loss of 10 per cent in a matter of minutes. When UK stock market trading opened on Friday morning London time equity prices gapped down by more than 7 per cent. Over the next 2 days, world equity markets sold off by 7 per cent (measured in US dollar terms, the result would have been worse if translated into Australian dollars). According to the Wall Street Journal and Chicago-based Hedge Fund Research equity hedge funds fell more than 2 per cent on Friday alone. Montaka, our global long/short fund did not. Rather, it protected client capital. MGF outperformed the markets.
The British Pound has fallen off a cliff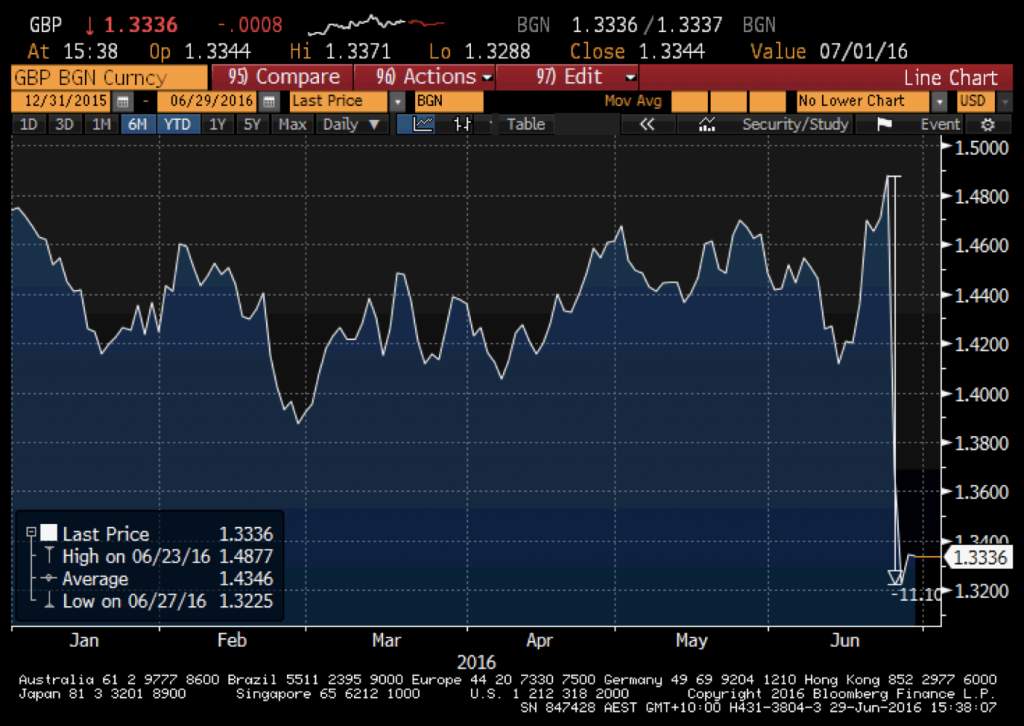 The UK equity market gapped down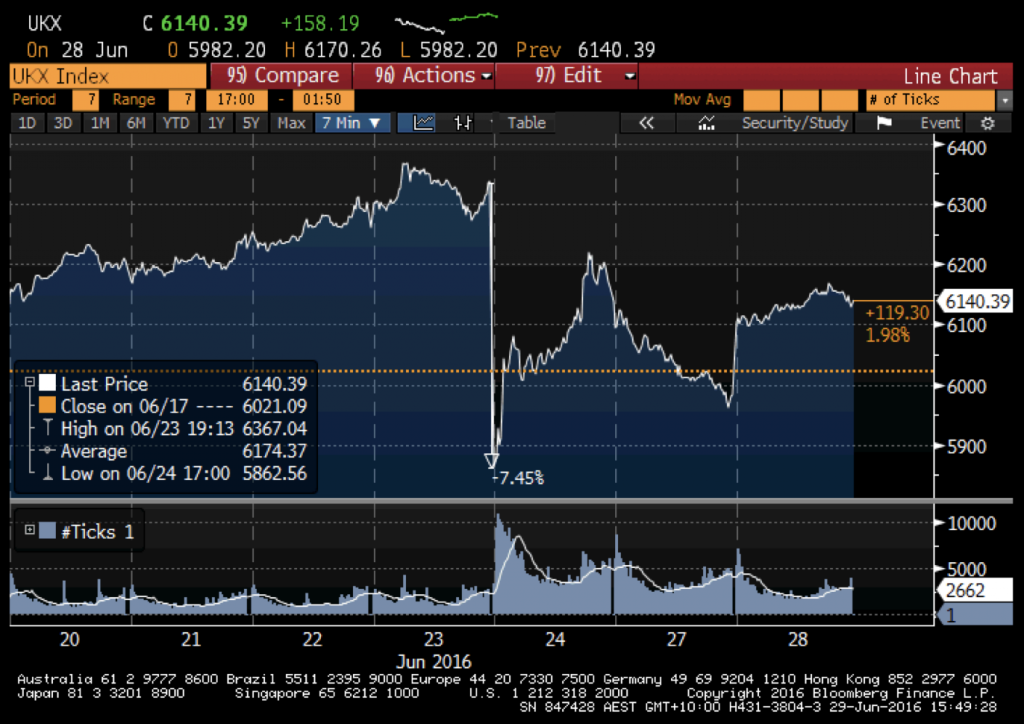 Last week I described 3 tools we had at our disposal in order to manage the event risk surrounding the Brexit vote. In addition, the Montaka fund benefitted from its unique structure in 2 ways. Firstly, Montaka was positioned with a net market exposure just above 40 per cent. At times when equities decline in unison over short periods this low exposure to the overall market typically dampens the downside impact on Montaka. Secondly and in my view more importantly, Montaka's short portfolio enables clients to profit from declining share prices in deteriorating businesses. When sentiment is positive and concern a scarce commodity, the share prices of challenged businesses don't always go down. In periods of uncertainty and distress however these vulnerabilities may come to the fore in investors' collective psyche. This happened on Friday and again on Monday this week, and our short portfolio was positioned to benefit as the stock prices of low quality businesses fell considerably.
MGF was also well positioned to weather the Brexit fallout in two ways. Firstly, MGF held around 22 per cent of its assets in cash. In declining markets this cash balance holds its value, much unlike stock prices. Secondly, we own a portfolio of high quality businesses. While they aren't immune to broad market downturns in the very short run, their strong attributes were recognised by the market even as other stocks traded off much more heavily.
While we are pleased with the performance of our portfolios over a very testing time this past week, our focus is now squarely on the future. No sense driving forward while looking in the rear-view mirror. Given our low market exposure to the market in Montaka and the significant cash balance we hold in MGF, we now have the benefit of being able to use this as a platform to add to new and existing positions at much more appealing levels. We can also close out some or all of the profits from our short positions. In fact, we had anticipated the possibility of being in this position ahead of time, so we've already started to take advantage of these opportunities for our clients.
Christopher Demasi is a Portfolio Manager with Montgomery Global Investment Management. To invest with Montgomery domestically and globally, find out more.