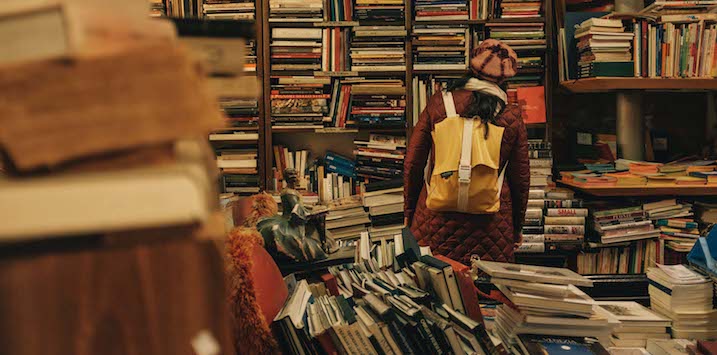 Book Retailing: Back to the Future? 
Elliott Management, the activist U.S. hedge fund, famous for seizing an Argentinean ship after the country refused to make good on a bond payment, once again acquired a somewhat unusual asset, this time a chain of bookstores called Barnes & Noble.
While most would agree, the nostalgia and whimsy of walking the aisles of a well stocked bookshop is a wonderful experience, however in the age of Amazon and other online alternatives, they haven't necessarily been good businesses. In fact, Barnes & Noble has struggled like most booksellers, with sharp declines in revenues and profitability, causing the value of Barnes & Noble shares to fall around 75 per cent in the four years ahead of Elliott's acquisition bid.
Elliott has seen some recent success with book retailing, having bought Waterstones last year which survived bankruptcy in part by giving each individual store freedom to pick what they sell (like an artisan farmers market versus a generic fruit & vegetable section), the company was able to increase razor thin EBITDA margins to just over 9 per cent, which is more than twice that of Barnes & Noble currently.
Clearly the economics of replicating Waterstones' success at Barnes & Noble is enticing for Elliott.
Looking at some numbers, given Barnes & Noble is expected to generate $3.5 billion in revenue this year (2019) according to Bloomberg, if Elliott can grow that by 2 per cent p.a. for the next 3 years (roughly in-line with inflation), boost EBITDA margins to 6 per cent from 4 per cent (well below the 9 per cent at Waterstones) and maintain the approximate 5.00x EBITDA acquisition multiple it paid, Barnes & Noble would increase from around $680 million to $1.1 billion in value, that's over 60 per cent more than what Elliott is paying today. Additionally, the use of debt to fund 50 per cent of the purchase price would see these returns nearly double, assuming a successful execution.
Elliot certainly seems to be firing up the Delorian for a the next instalment of Back to the Future, hopefully they don't end up in a world of unintended consequences like Marty and Doc did so many times (for those who are unfamiliar with the film, it is a classic trilogy that is highly recommended!)
In the age of Amazon and other online alternatives bookstores haven't necessarily been good businesses. So why did US hedge fund Elliott Management acquire Barnes & Noble?
Click To Tweet