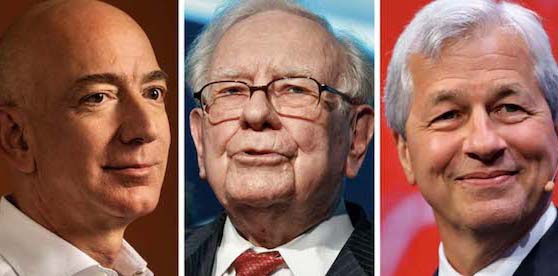 Amazon Disruption Continues
Amazon in recent times has amassed a reputation for being disruptive to traditional firms and industries, and rightly so. The company has up-ended the traditional brick-and-mortar retail model, and the company's ambitions do not end there. Rumours of Amazon's desire to enter the U.S. healthcare value chain reached a fever pitch when Amazon.com Inc., Berkshire Hathaway, and JPMorgan Chase & Co. recently announced that they were creating an independent company that will attempt to reduce healthcare costs for their employees, and potentially all Americans in the future.
Back in 2017, rumours of Amazon's plans to disrupt U.S. healthcare sent tremors through the industry, with the share prices of pharmacy benefit managers (PBM), retail pharmacies, and drug distributors trading down on the news. Over the ensuing months, we have seen a spate of deal activity, as the industry consolidates in an attempt to stave off the Amazon threat.
CVS, one of the largest retail pharmacies and PBMs in the U.S., announced that it was going to merge with Aetna, one of America's largest health insurers. The deal aims to provide more touchpoints for Aetna's members to receive care, potentially preventing expensive hospital visits. At the same time, this helps drive foot traffic to CVS's retail stores. No doubt, the risk of Amazon at some point selling and distributing drugs was a motivator behind the merger.
More recently, the Wall Street Journal announced that Walgreens Boots Alliance, another large US retail pharmacy chain, had made a takeover approach for drug distributor AmeriSourceBergen. Whilst it's early days, and there has been no formal announcement of Walgreens making a takeover offer, the deal could be to cut off a route to market for Amazon, given AmerisourceBergen's deep ties with drug manufacturers and pharmacies.
There seems to be no sign of Amazon letting up in its attempts to expand into industries outside of its core retail operations. However, there is still a question mark over to what extent Amazon can turn its core competences around technology and logistics into a meaningful competitive advantage in the healthcare arena. The U.S. healthcare industry is notoriously complex, and it may be one of the most difficult industries yet for Amazon to disrupt.