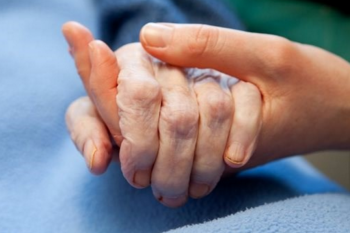 All is not what it seems with aged care
Much has been written of Australia's publicly-listed residential aged care providers of late. While seemingly a simple business in which operators provide accommodation and socially-imperative care for our elderly in return for a fee; the economics of these businesses are surprisingly complex.
Probably the most confusing aspect relates to funding sourced from Refundable Accommodation Deposits (RADs). Essentially, a non-concessional resident of an aged care facility has an option to post a RAD to pay for their accommodation; or a daily fee, known as a Daily Accommodation Payment (DAP). Think of RAD as a deposit that you post up-front that is returned upon your exit; and saves you from needing to pay the DAP for the time you are a resident.
The concept of a RAD is a great idea. RADs provide aged care operators with funding to support new expansion of facilities. Indeed, net RAD inflows typically account for a substantial share of reported cash flows from operations in the financial accounts of operators.
Investors also love the idea of RADs – for they provide the operator with "free" capital to fund new expansion, the earnings of which accrue to shareholders, not the RAD providers. But the question is: is this capital truly free?
From the perspective of a cash cost of funding, a RAD is free. The operator gets the use of the RAD for the duration of the resident's stay and does not need to pay any interest on this funding. But this does not mean the funding is truly free. Economists explicitly consider opportunity costs when evaluating economic profit. And so too should investors in aged care operators. Consider a bed for which the RAD is not posted and, instead, a DAP is paid. The annual fee payable is calculated as a government-mandated interest rate, currently 6.28 per cent, multiplied by the RAD that would have otherwise been paid. The point is that, for every RAD that is posted, the aged care operator forgoes an amount of annual income for that bed equivalent to 6.28 per cent of the RAD. This means the RAD is economically equivalent to debt that carries an interest rate of 6.28 per cent per annum. So no, this funding is not economically free.
And what to do with these RAD liabilities when thinking about the enterprise value of an aged care operator? Some would argue these can simply be ignored.
Consider the 2014 IPO prospectus of Regis Healthcare (ASX: REG), widely considered to be a high-quality operator of residential aged care facilities. It says: "While RADs … are accounted for as current debt for accounting… when valuing aged care businesses on an enterprise value basis market practice is to exclude these liabilities. This is due to the fact that when the Company repays a RAD on departure of a Resident it is replaced soon after by a new RAD…"
To exclude RAD liabilities from an enterprise value on this basis is analogous to excluding debt from an enterprise value on the notion that debt can always be replaced with new debt. Said another way, imagine a million-dollar property funded 80 per cent with debt. Even if you think you will always be able to refinance your mortgage with a new mortgage, it does not mean your house is worth only $200,000. The debt is still there and needs to be added to your equity to arrive at the value of your asset (like the enterprise). Those that fail to account for RAD liabilities may well be underestimating the true enterprise values of residential aged care operators.
Andrew Macken is a Portfolio Manager with Montgomery Global Investment Management. To invest with Montgomery domestically and globally, find out more.