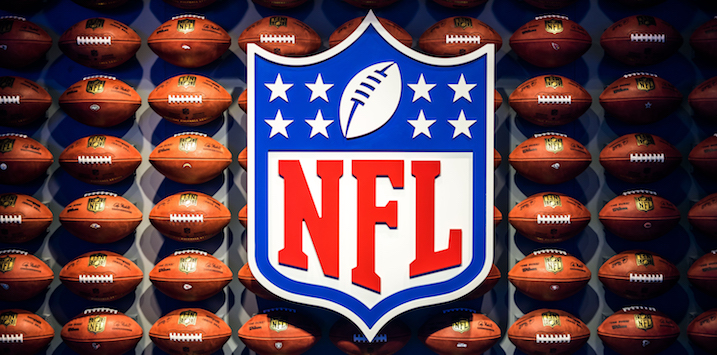 Advertising's Super Bowl
For many of us, the Super Bowl was a big day watching live sport, but for businesses this event was all about advertising. The Super Bowl is the most watched television program in the world and for every additional eyeball on the screen, TV networks will charge advertisers more.
30 seconds of air time costs over US$5 million. Businesses spent a total of US$408 million on Super Bowl commercials in 2018, slightly down from the previous years' peaks and in line with annual average viewer numbers.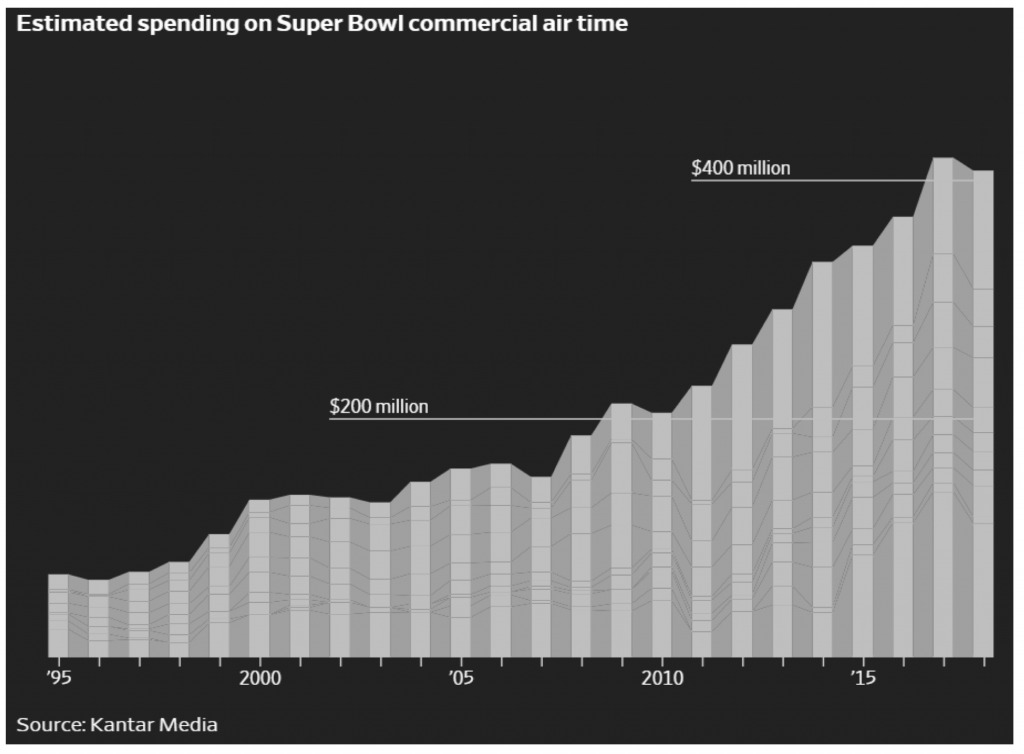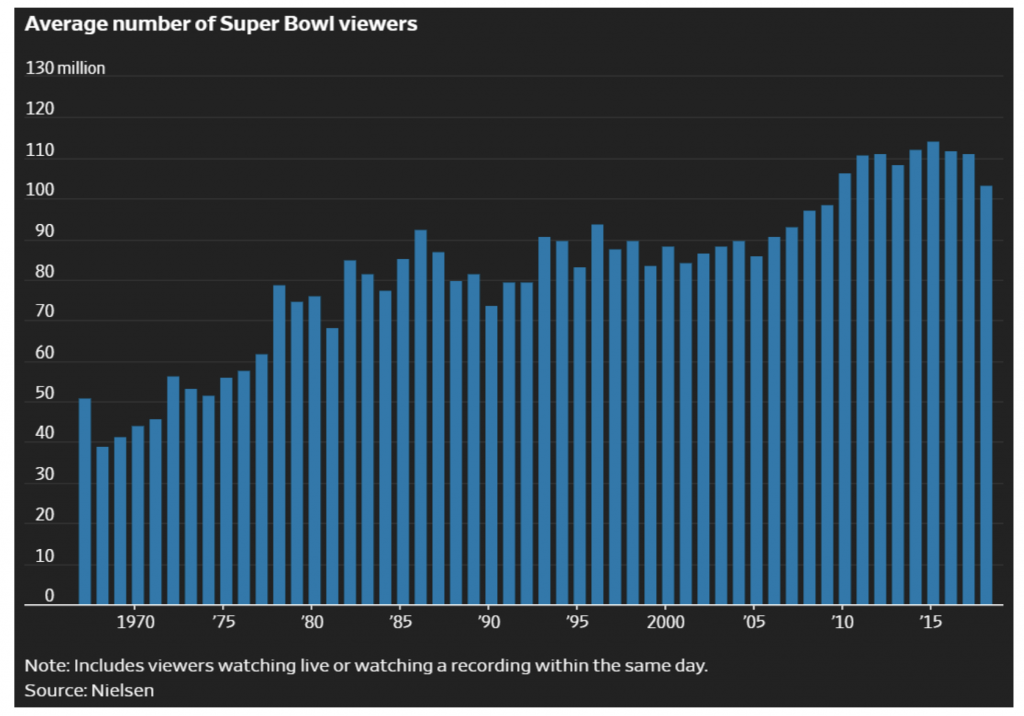 Nonetheless, the 104.11 million viewers last year made up by far the largest television audience in 2018, while the post-game show and a This Is Us episode screened immediately after that made the top 5.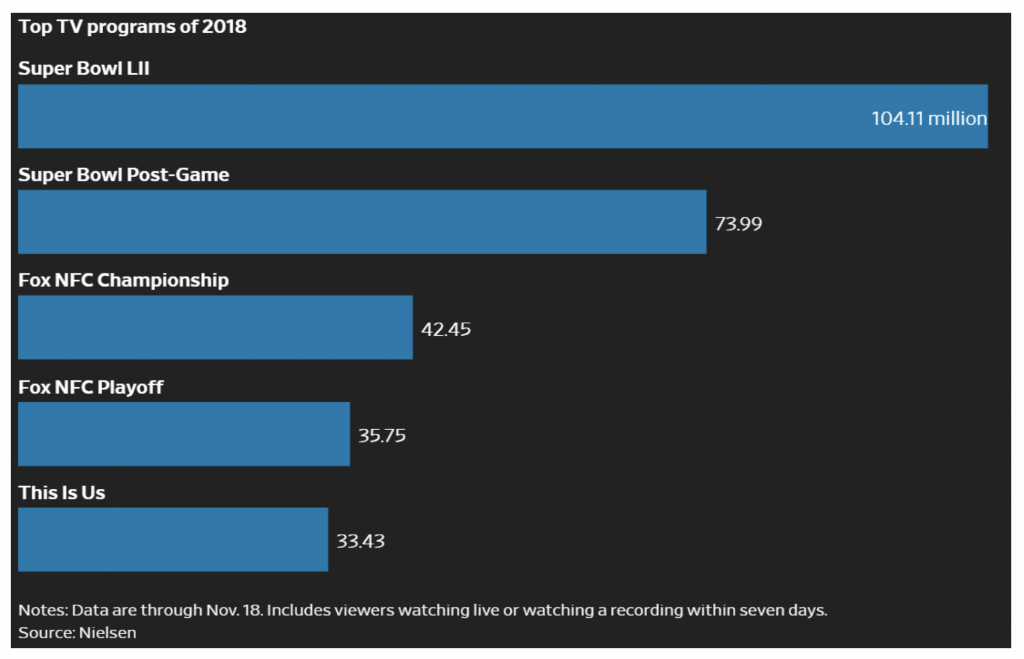 So who is doing all of this spending? Automotive companies make up about 25 per cent, slightly outspending alcoholic beverage makers. AB InBev has spent almost $600 million on Super Bowl ads since 1995, making it the largest individual spender. These figures only include the cost of air space. Nowadays, with the power of YouTube and internet sharing, businesses know that their commercials are on display for years to come and spend accordingly. Famous actors and artists are recruited to bolster some of the most creative commercials. For instance, 2019 ads featured Steve Carrell, Harrison Ford, Charlie Sheen and The Backstreet Boys, among others. The ads themselves make up a bulk of many businesses' annual marketing spend.
New to the world of Super Bowl advertising, Amazon in recent years has diverted from their typical online and video streaming ads to run television commercials during the big game. This comes as part of a greater push by Amazon to diversify their advertising into more mainstream channels. Their US television spending grew 60 per cent last year to US$680 million. 2018 was the first year that Amazon's television commercials made up a significant share of their advertising budget, which totalled US$1.84 billion and ranked them the 5th largest advertiser in the United States.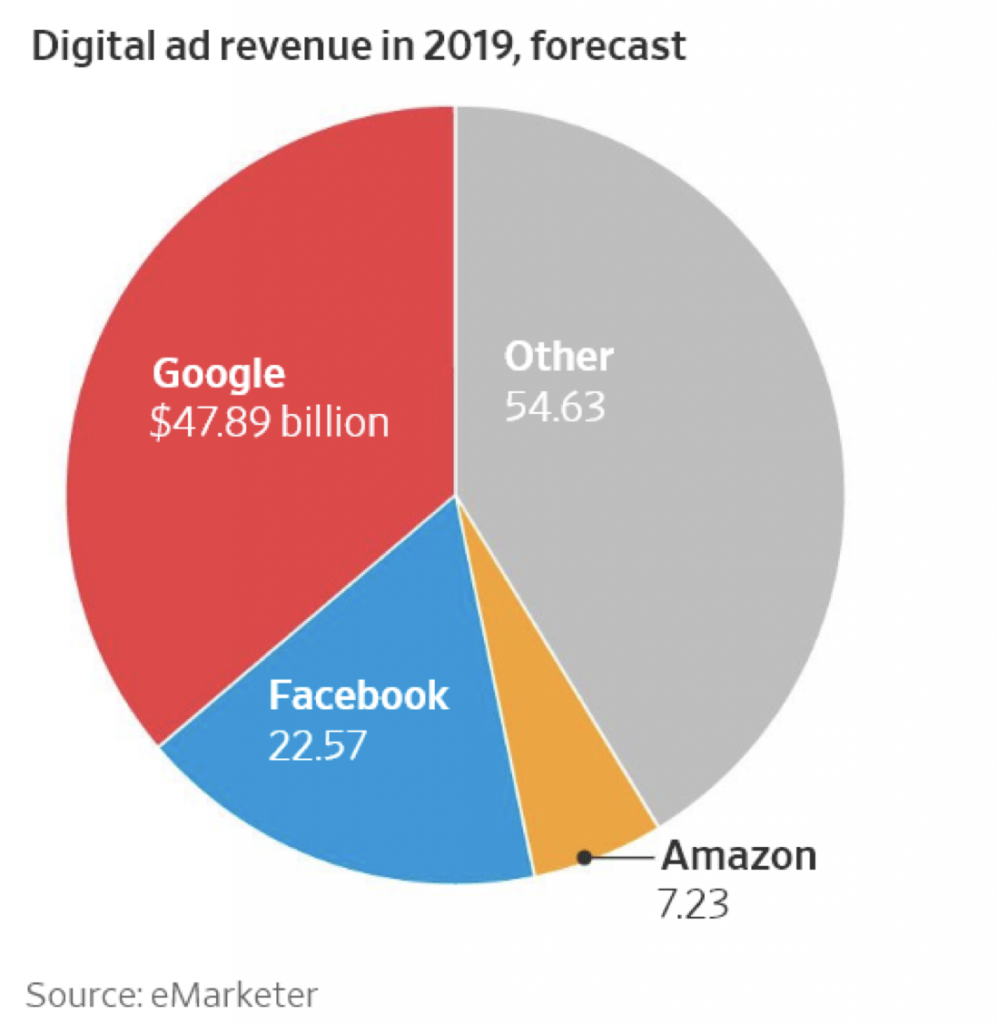 While Google and Facebook take the lion's share of digital ad revenue, Amazon is not far behind and sees an opportunity to bridge the gap through presence in the television space. Amazon now spends about 30 per cent more than Google and more than double that of Facebook on TV advertising.