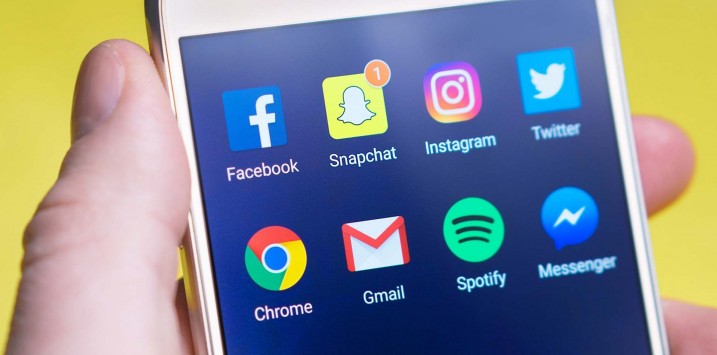 Ad dollars follow eyeballs (most of the time)
We have previously written about Facebook (Nasdaq: FB) and Alphabet (Nasdaq: GOOGL) being some of the most high-quality, hardest-to-disrupt businesses in existence. But COVID-19 (C19) has shown a remarkable ability to disrupt even the most resilient of businesses. We are seeing evidence of the digital ad market taking a hit from the COVID-19 pandemic, and there are a number of data points we have observed that point to this ad market slowdown being different to others.
In advertising it is often said that ad dollars follow eyeballs. In other words, when people are consuming a certain format of media, therein lies an opportunity to monetize their attention in the form of advertising. We have seen no shortage of consumption of digital media given the lockdown scenario. For iPhone users, you can check this by looking at your "Screen Time" – that is, the amount of time per day you spend on your mobile phone (I know mine has increased as social activities in the real world have been substituted by consumption of digital media, given the lockdown here in New York City).
This must be great for digital ad platforms such as Facebook, right? Surely all this additional time spent by consumers on Facebook and Instagram (also owned by FB) will be beneficial for the company? Not so fast.
Historically the digital ad market has benefited from the secular tailwind of ad dollars in traditional formats such as print, radio, and TV shifting to online. While this is still occurring, it is not enough to offset the ad demand destruction from COVID-19, given the unprecedented impact it is having on the companies that are responsible for allocating ad dollars to these platforms.
The digital ad market finds itself in the somewhat unique situation where engagement is at an all-time high, yet ad prices (measured by CPMs, or cost per one thousand impressions) and conversion have declined materially. This is driven by two dynamics working in conjunction: (i) continued increases in ad inventory supply, due to more minutes spent on digital ad properties, and thus more opportunities to insert ads; and (ii) continued decreases in advertiser demand, as the COVID-19 fallout has caused across-the-board ad budget cuts.
Notably advertising spend is a discretionary cost – at its core it represents companies spending money in order to generate revenues. In situations where companies foresee a weak demand environment (where ROIs on that spend fall below acceptable levels) or are facing liquidity issues, they will cut their advertising budgets. For example, a brick and mortar retailer that has been forced to shut its stores would be ill-advised to spend money advertising its products during this period.
While we still believe in the long term quality and growth of these digital ad giants, and the ability of these businesses to weather the COVID-19 storm, the next few quarters are likely to see revenue declines not seen in the history of these businesses and investors should be prepared for this.
The Montgomery Global Funds and Montaka own shares in Alphabet and Facebook. This article was prepared 27 April with the information we have today, and our view may change. It does not constitute formal advice or professional investment advice. If you wish to trade Alphabet or Facebook you should seek financial advice.