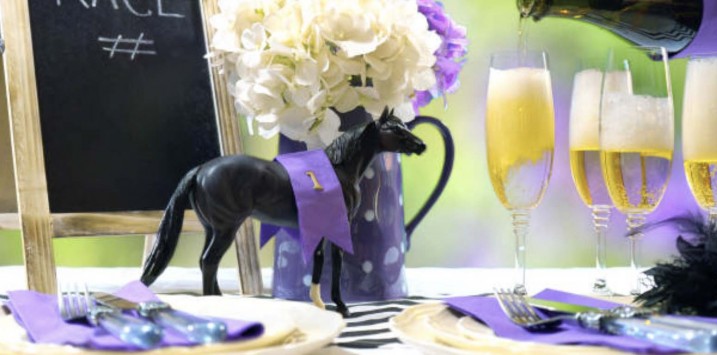 A quick Melbourne Cup day puzzle
November 6 marks a significant day in Australia – with the Melbourne Cup; and in the United States – with the Midterm Elections. At the time of writing this blog, neither had yet taken place, though many were making bets on the outcomes for sport.
To participate in the excitement, your author thought he might contribute with a quick puzzle for readers to ponder. The answer will be posted in a couple of days.
Below are two stock prices over the last two years, A and B. One of them is Amazon (NASDAQ: AMZN). And one of them is a stock from the Montgomery Global portfolio.
Can you guess which stock is A and which is B?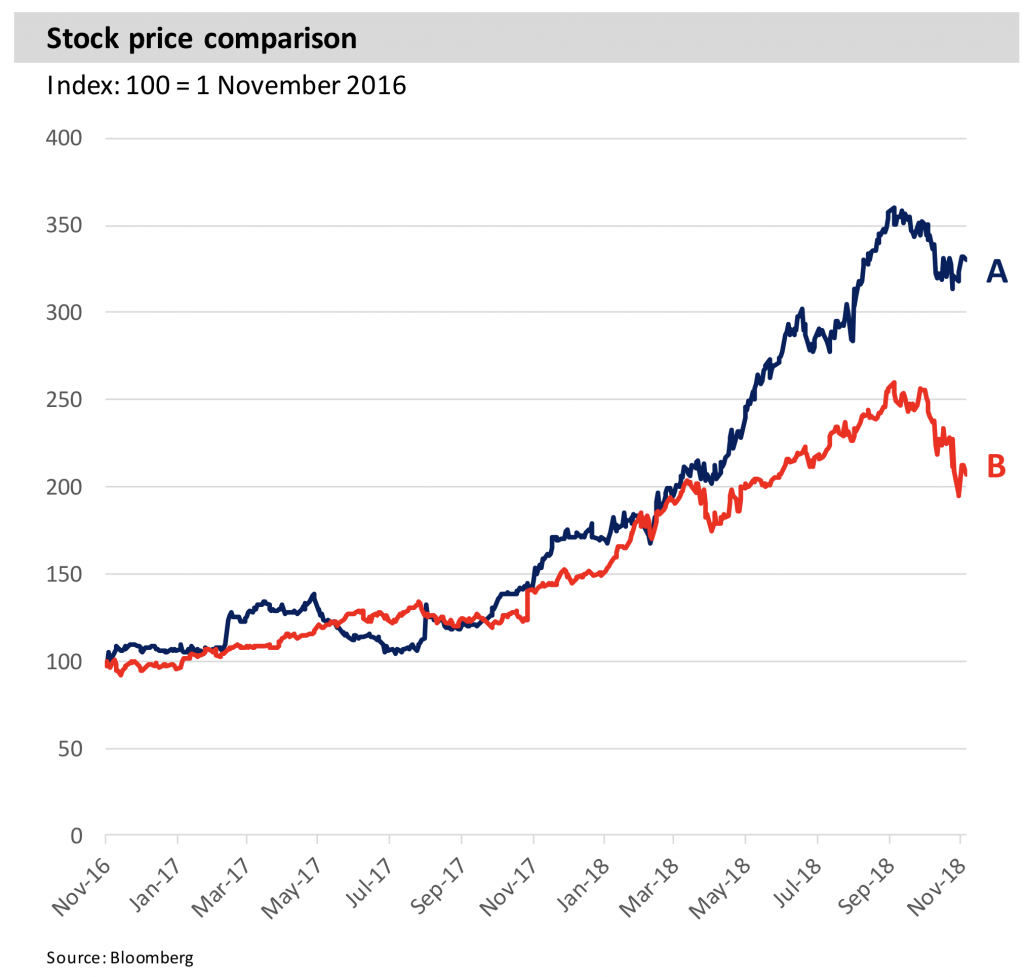 You can find the answer in my next post – Answer to our quiz