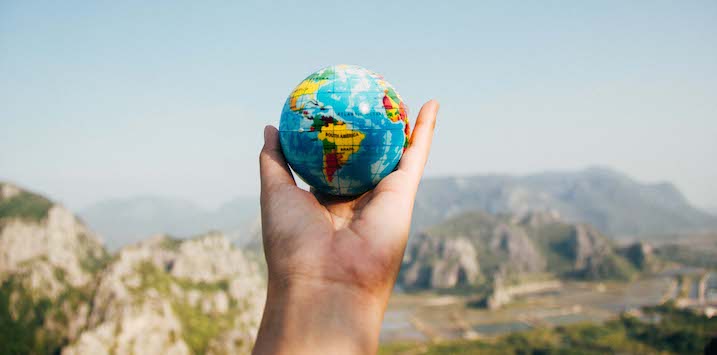 A Brand New World
If you want exposure to the best and biggest brands across all sectors then you need to invest globally. With data from Forbes and imagery courtesy of Visual Capitalist, today's fun chart below shows the world's 100 most valuable brands, worth over $2 trillion in aggregate.
Each circle represents one of the hundred brands, with each colour representing the industry in which the brand operates, and the size of the circle representing the value of the brand.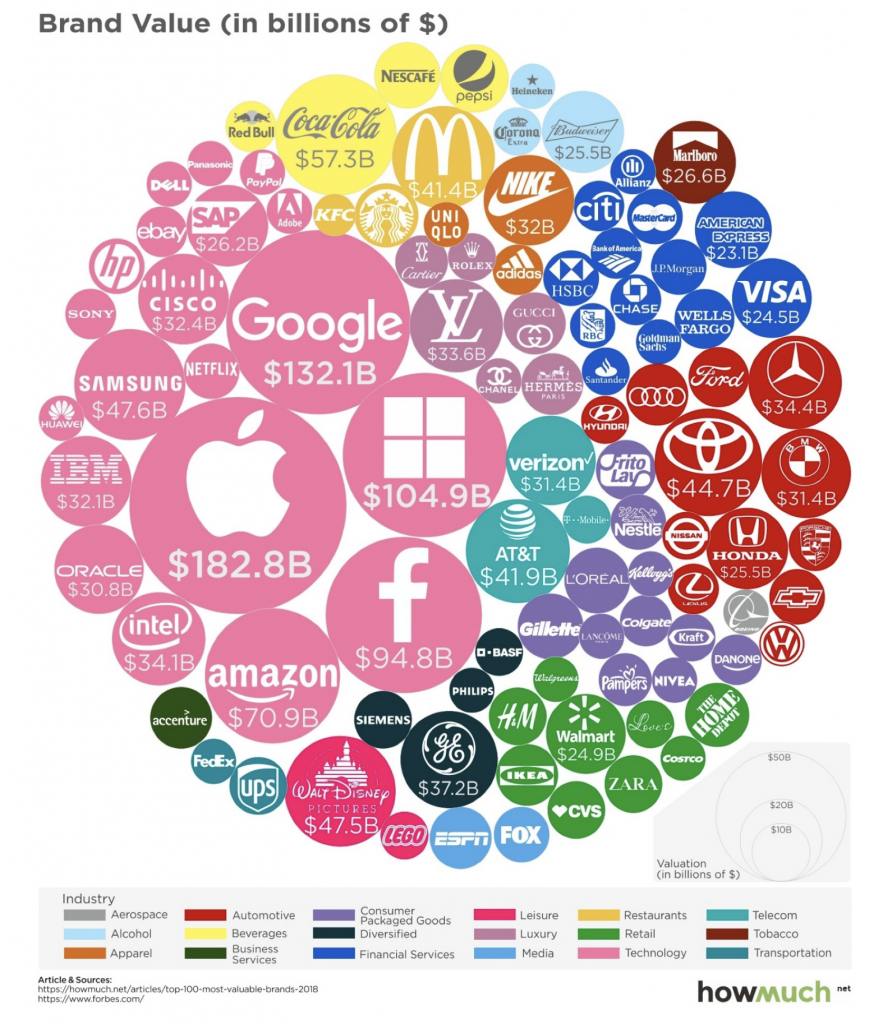 Apple is the clear leader, with a brand value of $183 billion. The technology sector more broadly is the best represented sector with 20 brands worth a total of $873 billion. But what about geography?
There are plenty of brands from the United States, many that operate in Europe and even prominent logos form Asia. How many do you see from Australia? And that's the point. If you want to be able to share in the prosperity of the biggest brands as they get bigger, then you need to be invested globally.
How many of these names do you recognise from the Montgomery Global Fund stable over the past 3 years since the strategy launched?