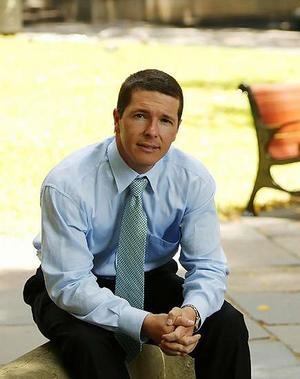 Roger Montgomery founded the office of Montgomery Investment Management Pty Ltd, montinvest.com, in 2010 following a successful career as a fund manager, public company chairman and most recently, best-selling investment author.
Montgomery Investment Management is independent, managing funds for a small group of private individuals and families, their companies, trusts, superannuation funds and charitable foundations. Investors can depend on a singular focus on returns, private ownership, and access to the investment ideas behind its two funds, The Montgomery [Private] Fund and The Montgomery Fund.
Roger Montgomery is particularly passionate about putting successful stock market investing within the reach of everyone. In 2010 Roger published his first stock market guidebook, Value.able, a step-by-step guide to valuing the best stocks and buying them for less than they're worth. Selling out in just fourteen weeks, Value.able Second Edition is now available exclusively at www.rogermontgomery.com.
Alan Kohler has referred to Roger as "one of the nations smartest and most successful value investors" and Ross Greenwood has described him as "one of Australia's best-regarded stock market investors" and as a man who "invests well, not often". Of Value.able, Ross Greenwood wrote, "Value.able is a hidden gem. For people who want to understand how to genuinely value a business before investing, rather than 'hitting and hoping', this is a book you simply must read. The very best investors in the world are 'value' investors. They don't invest all the time – only when the market values and business conditions are ripe. This discipline is fully explained in Value.able and time spent here will be potentially highly rewarding for readers".
Roger and the Montgomery Investment Management team appear regularly on television and radio, and write for several mainstream publications. They can be found speaking on John Morrison's ABC Statewide Drive radio program and Ross Greenwood's Money News program on 2GB, as well as on Your Money Your Call and Peter Switzer's Switzer TV on the Sky Business Channel, and last but most certainly not least The Business with Ticky Fullerton on ABC.
Roger shares his stock market insights at his insights blog, www.rogermontogmery.com. Investors can also follow Roger on Facebook and Twitter and watch media interviews on his YouTube channel.
Visit www.rogermontgomery.com to secure your Second Edition copy of Value.able and learn how Roger Montgomery values the best stocks and buys them for less than they're worth.
To read what investors are saying about Value.able, click here.