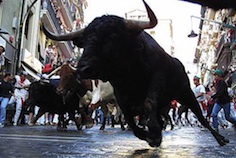 Last week several media outlets reported that Merrill Lynch had released a prediction that the market may correct. Without giving you the entire report – you need to become a client of Bank of America Merrill Lynch for that (To enquire about becoming a client contact: Bank of Amercia Merrill Lynch: Lvl38/ 1 Farrer Pl, Governor Phillip Tower, Sydney NSW 2000 (02) 9225 6500) – we thought you should be aware of the interesting work they are doing.

In the seemingly constantly rising tide of enthusiasm that has gripped our peers, other market participants, commentators and share prices, its useful to hear from someone who has the opposite view and to examine why….Please direct all questions about curve fitting, degrees of freedom and false positives to BofAML:-
"The current B&B reading is 9.6 (on a scale of 0 for max bearish and 10 for max bullish). It suggests investor sentiment is currently more bullish than 99% of all readings since 2002….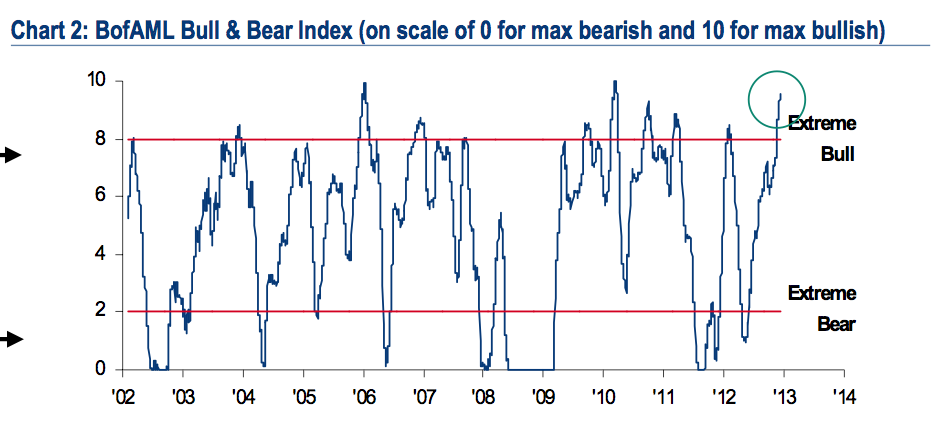 Note: Sentiment reached >2 stdev bearish during 2008-9 financial crisis. We view that as a unique event & have not presented the readings on chart. Source: BofA Merrill Lynch Global Investment Strategy, Bloomberg, EPFR Global, Lipper FMI, Global FMS, CFTC, MSCI
     In our view, the relative risk-reward of owning equities is unfavorable at this juncture. Our backtesting shows that since 2002 a "sell" signal of 8.0+ would on avg have been followed by a 12% peak-to-trough correction in global equities within three months. While a number of factors could reduce the probability of this outcome this time around…Longer-term investors should wait for a 5- 7% correction before adding to positions, in our view."