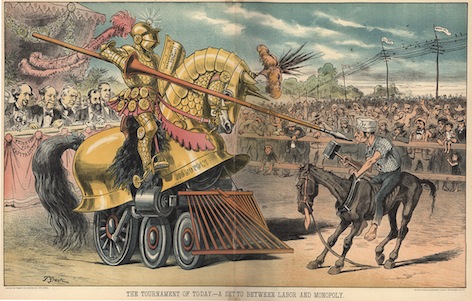 The US S&P 500 recorded a multi-year low in March 2009, at 667 points.
Today the Index is at 1517 points, delivering a capital gain of 127 per cent in less than four years, or a compound annual average return of 23 per cent.
A significant reason for this rally is based on the fact "labour's share of output" has, in recent years, declined from 70% to 64%.

Conversely, "capital's share of output" has jumped from 30% to an all time high 36%.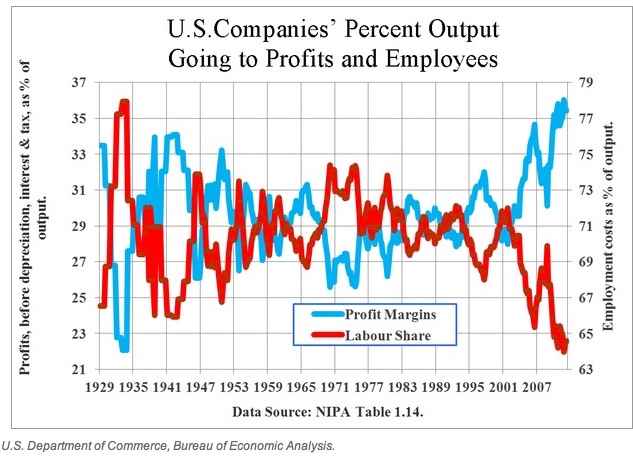 Those who watched the ABC's Four Corners program on Monday night will be horrified at the under-employment in the USA.
A large number of corporations are keeping a lid on pay rises and driving through improved profit margins.
Some academics however argue US profit margins are (eventually) mean reverting.
Any reversal in the "profit margin/ labour share of output" will have interesting ramifications for the price of various asset classes, especially long bond yields.