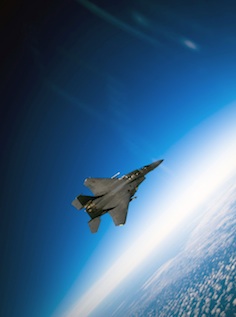 Despite the use of the Chinese and Indian middle class we reckon the usual commodity cycle will prevail. At no time in the last 200 years has such a steep rise in prices not been followed by a slump.
Canada's central Bank governor Mark Carney disagrees with us and thinks this boom is a super cycle and will last a while yet. BHP's Marius Kloppers however, in a farewell interview on the ABC, said lower Iron Ore prices would be BHP's next big challenge and Mr Carney's own Deputy, John Murray warned just last year not to expect prices to keep rising..

The chart below, measures the 10-year trailing rates of return of commodity prices, priced in $US. According to Hackett Financial Advisors of Boynton Beach Florida, whenever the 10 year average rate of return rises above 10% you are nearing the peak. Just a few weeks ago, the rate of change hit 12%.
I know we have said, in relation to stocks, not to look at prices or P/Es or moving averages, but when it comes to predicting commodities…